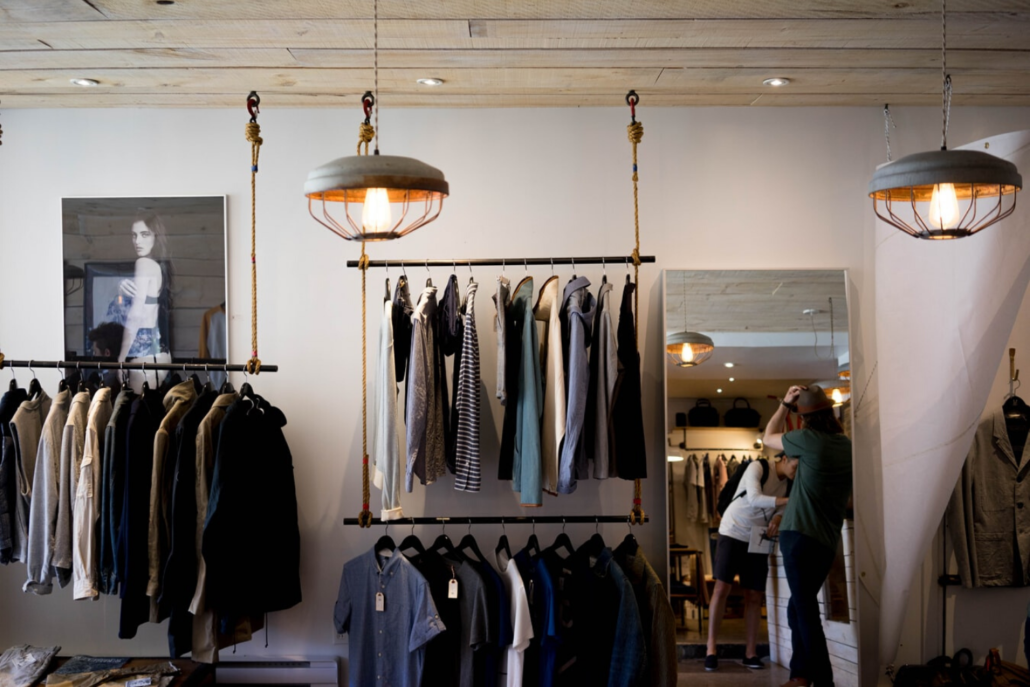 This is top SEO tips for retailers. Click here for SEO tips for brands.
In the beginning, optimizing your retail site for search engine optimization (SEO) involved weaving your target keywords into the titles and body copy of each page. But since Google's first algorithm update, search engines are getting smarter — and they want retailers to follow suit.
Bazaarvoice works with retailers of all sizes, in all industries. We've seen what SEO strategies have worked for our e-commerce clients — and more important, what strategies fell flat.
To help you keep up with Google's evolving expectations, here's the top SEO tips for retailers to optimize each product page and category page for maximum SEO success.
Use the right markup
One of the most straightforward ways to increase your search engine ranking is to make it easy for Google to read and understand your site.
Using the correct structured data markup helps search engines understand the content of a product page. It tells the search engine what elements of your site are images versus text and helps the engine clearly identify the average rating and interpret the reviews.
For retailers receiving a lot of syndicated content from brands, the right markup can also make it easier for Google and Bing to see which page elements are reviews, as well as the aggregate rating for each product.
But perhaps most important for your 2022 SEO strategy, embracing structured data markup also helps search engines determine whether your product pages are eligible for rich snippet benefits.
With more and more marketing happening on the search engine results page, optimizing your markup to take advantage of rich snippet opportunities helps you appeal to zero-click searchers as well as users who visit your site.
If you're not using any structured data markup on your site, you're missing out on opportunities to considerably increase your organic search results.
Check your markup regularly
Many of the top e-commerce platforms, such as Magento and BigCommerce, include tools that automatically add markup data to your page elements.
Sometimes these tools work perfectly. Sometimes they don't. And even when things are running smoothly, Google might come along and change its algorithm — making your markup suddenly out of date.
To keep your site current, we recommend running it through Google's Structured Data Testing Tool on a regular basis. The free tool scans your site and shows you how search engines see each page. It alerts you to potential issues and errors and helps with product page optimization.
Leverage your user-generated content
Search engines love fresh content. That's been the golden rule of product page optimization since the early days of SEO.
There's so many ways to give search engines the fresh content they crave. You could host a blog or spend hours each week updating product page descriptions.
Or, even better, you could lean on your brands to do the hard work for you by displaying reviews they've collected on your product display pages via retail syndication.
Using syndication services to pull in content like reviews and user-generated photos and videos from your brands gives you SEO points for fresh content without taking too much of your team's time. It also affects important off-page SEO ranking signals like engagement, reputation, and user experience.
As a retailer, you need to leverage your vendors. They have a relationship with consumers that you may or may not have the opportunity to build. The more content they let you use, the better.
No one knows this as well as Walmart Canada. The retail giant partnered with Bazaarvoice to boost retail sales by improving content on product pages.
Getting more reviews is one way brands can improve where their products show up, giving them more clicks to their products

Shariq Hasan, Associate Manager, E-commerce Merchandising Operations at Walmart Canada
It's in a vendors best interest to get more of their content in front of Walmart Canada shoppers. By increasing UGC on retail product pages, vendors see increased product discoverability, boosted traffic to product pages, and improved visibility in category search. As this UGC is collected, Walmart Canada syndicates it to the retailer's website. Vendors get more content then more revenue, just as Walmart gets more content and gets more revenue. A win all round.
Understand user intent
Syndicating reviews and other user-generated content provides an additional perk: it gives you insight into the language your target customers use to talk about their problems and how your products solve them.
In many cases, this is the same language potential customers use to search for the products you sell. Having this insight helps you keep up with the latest Google algorithm updates, which favor retailers that build their SEO strategies around user intent.
Rather than stuffing keywords into your product titles, optimize each page around the words and phrases your customers use to talk about your products.
Ultimately, your website's ability to meet consumer expectations is directly correlated with the revenue you drive from search — paid or organic. By embracing the strategies above and following the best practices that have been in the SEO rulebook since the beginning, you'll be empowered to boost your retail site's SEO rankings in 2022 — and beyond. For more SEO tips for retailers, check our new guide below.