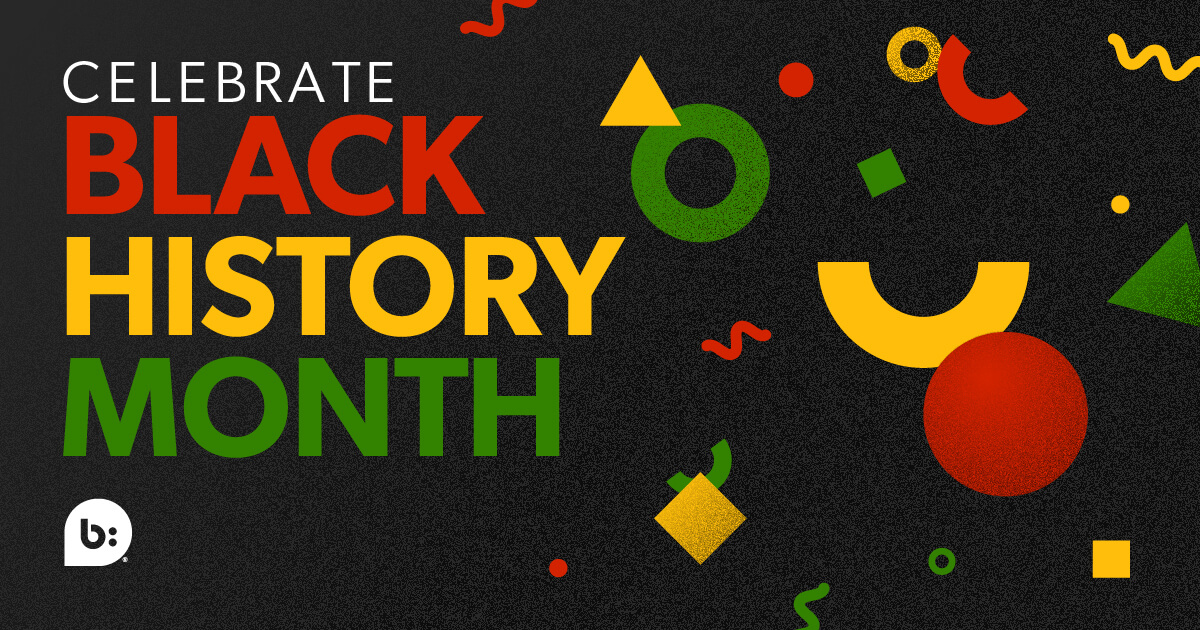 February is Black History Month in the US, so the Bazaarvoice DE&I Taskforce wanted to ensure that we took the time to educate, reflect, and celebrate with our fellow employees.
To do this, members of the DE&I taskforce came up with several initiatives that took place throughout February to help us learn more about Black history and Black culture, as well as support and honor Black communities. Our theme for this year's Black History Month was belonging, empowerment, community, and intersectionality.
Just like the initiatives held, our communications on social media focused on Black History Month were employee-led. The month is about celebrating and learning about Black history, not our company messaging. We wanted our social activity to reflect that.
To reinforce this, our company's social channels simply amplified the voices of our employees who led the charge and shared the reasoning behind why we chose particular initiatives, and what it meant to them.
Activities and initiatives
A curated Learnerbly playlist, comprised of Black authors and their work.
A Spotify playlist, filled with music from foundational, influential, and immortalized Black artists spanning several decades and genres. 
A virtual cooking class, held by Chef Steven Gillam, the owner of the Cajun Skillet, which serves authentic New Orleans cuisine. 
An external speaker session, led by Jelani Cobb, an author, writer for the New Yorker, and a professor at Columbia Journalism School. Jelani spoke on the enormous complexities of race and inequality in America, while offering guidance and hope for the future.
Lists filled with black-owned businesses in the US cities in which we have Bazaarvoice offices, as well as several European cities.
We're very proud of all of the work our DE&I Taskforce has done this Black History Month, and continues to do. This month was informative, reflective, inspiring, and, most importantly, joyous! We hope that our teammates use the information and inspiration they gained to continue educating themselves going forward, and speaking out on systemic oppression that continues to exist in America today.
We'll continue to highlight and educate our employees on Black History well past this month, and throughout the entire year.