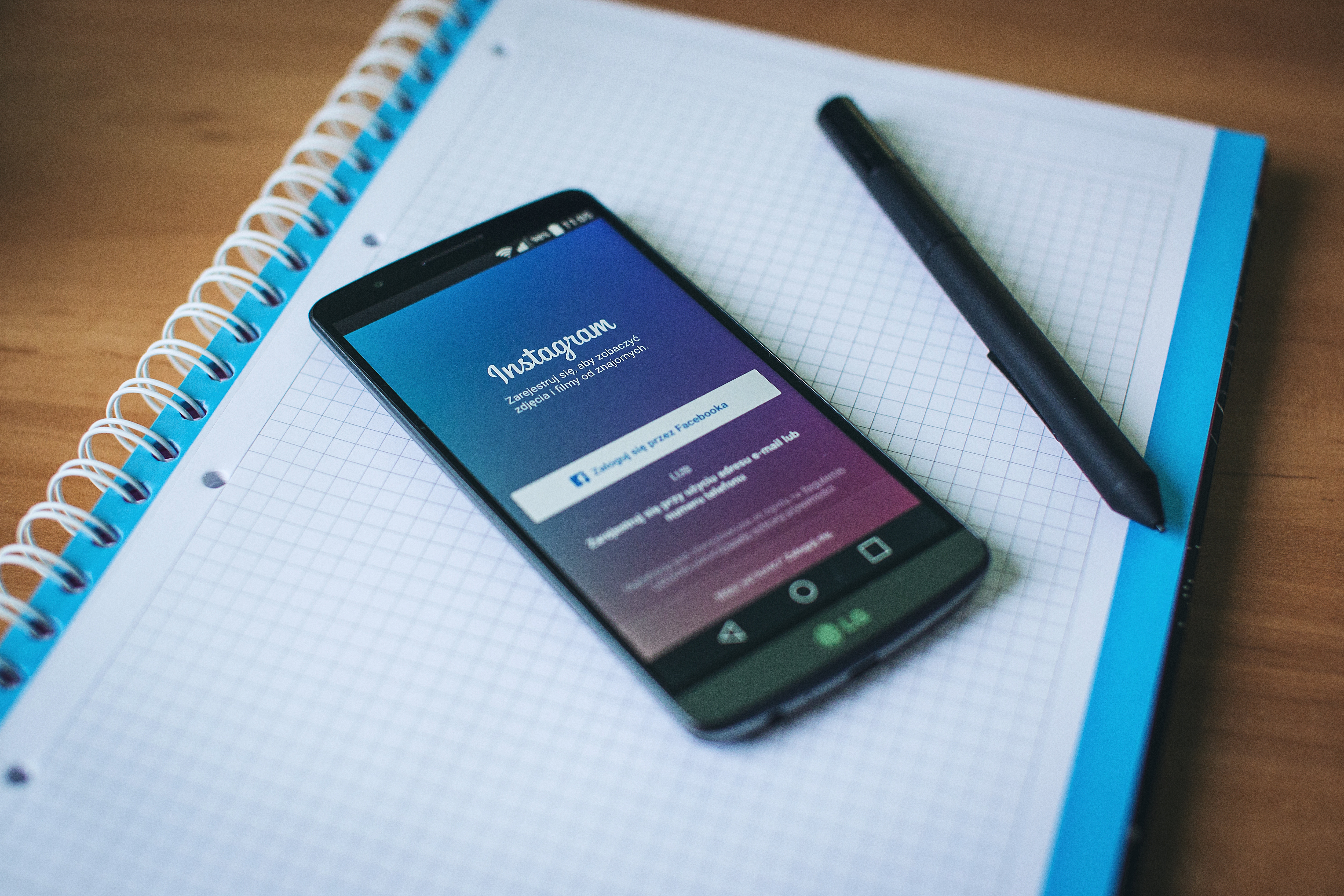 Having spent weeks under shelter-in-place orders due to COVID-19, shoppers have adapted to shopping e-commerce first, brick-and-mortar second (if at all). From medicine and groceries, to dumbbells and books, consumers are pulling out their phones and laptops before even thinking about reaching for their car keys.
The Bazaarvoice Network of over 6,200 brand and retail sites, which sees over a billion shoppers monthly, saw a 25% increase in page views in March 2020 compared to March 2019. And online orders aren't far behind, seeing a 21% year-over-year increase.
With a shift from shoppers being able to see, touch, and engage with products in-person before buying them, our network has also seen an increase in how user-generated content (UGC) activity can impact business metrics. Compared to March 2019, when shoppers engaged with UGC, the median lift in average order value increased by 9% and the median lift in revenue per visitor increased by 7%. 
As shoppers turn to their internet browsers in lieu of a physical storefront for the time being, elevating your digital presence is crucial to help win shoppers over and give them confidence in their buying decisions, especially for those who may be shopping online for your type of product or service for the first time.
Here are 4 ways to adjust your UGC program to help win e-commerce business during COVID-19 — and beyond:
Answer customer questions on brand and retail sites
Now more than ever, consumers are relying on the feedback of other shoppers and quick responses to their questions from the brands they are researching and buying from. In fact, we've seen a steady increase in shopper question submission across our network since March 21. While there are some industries where shoppers are more accustomed to shopping online, like apparel, for industries like grocery, many shoppers are buying online for the first time. They want to feel confident the item they purchased doesn't contain sugar or that the office chair they're buying has minimal home assembly – which is why they're turning to the Q&A feature on the site they're buying on for answers. 
Shoppers ask questions when they're well into the final rounds of their decision making. In fact, our 2019 Shopper Experience Index found that best-in-class Bazaarvoice clients saw a 114% lift in conversion and a 120% lift in revenue per visitor or higher when shoppers engaged with Q&A.
Answering questions can increase the likelihood a shopper proceeds to check out after adding items to their cart. Take the opportunity to connect directly with your customers, and you'll both be grateful you did.
Evaluate and adjust your collection tactics
While shoppers still want to see fresh reviews and photos, be sure that your brand is using compassion and tact when asking for them. Now is the right time to evaluate all of the collection tactics you currently have in place.
Revisit the copy for your post-interaction emails, examine any ongoing campaigns, and review scheduled social content. For example – if your shipments are currently delayed, ensure you're not sending out a post-interaction email asking for a review before the item arrives at the shopper's home.  These shifts can understandably feel like quick pivots, but can be crucial to keeping your customers loyal and happy. 
Don't be afraid to get creative in how you ask your customers to share feedback and photos with you given the current times. For example, American Eagle is running a campaign to encourage shoppers to still get dressed at home and tag their photos to be featured in an upcoming marketing campaign.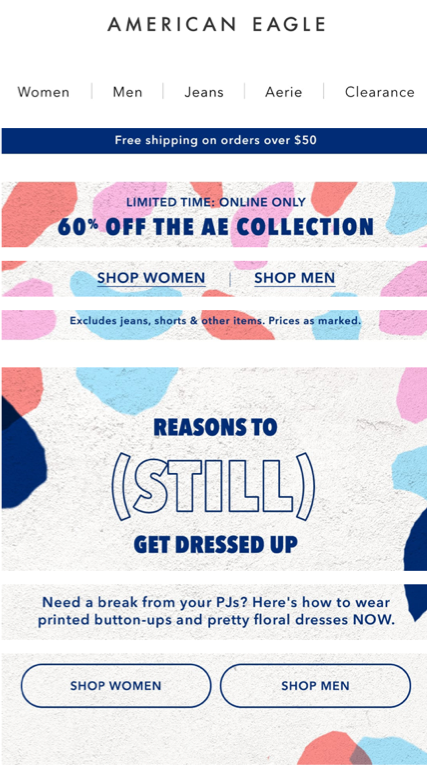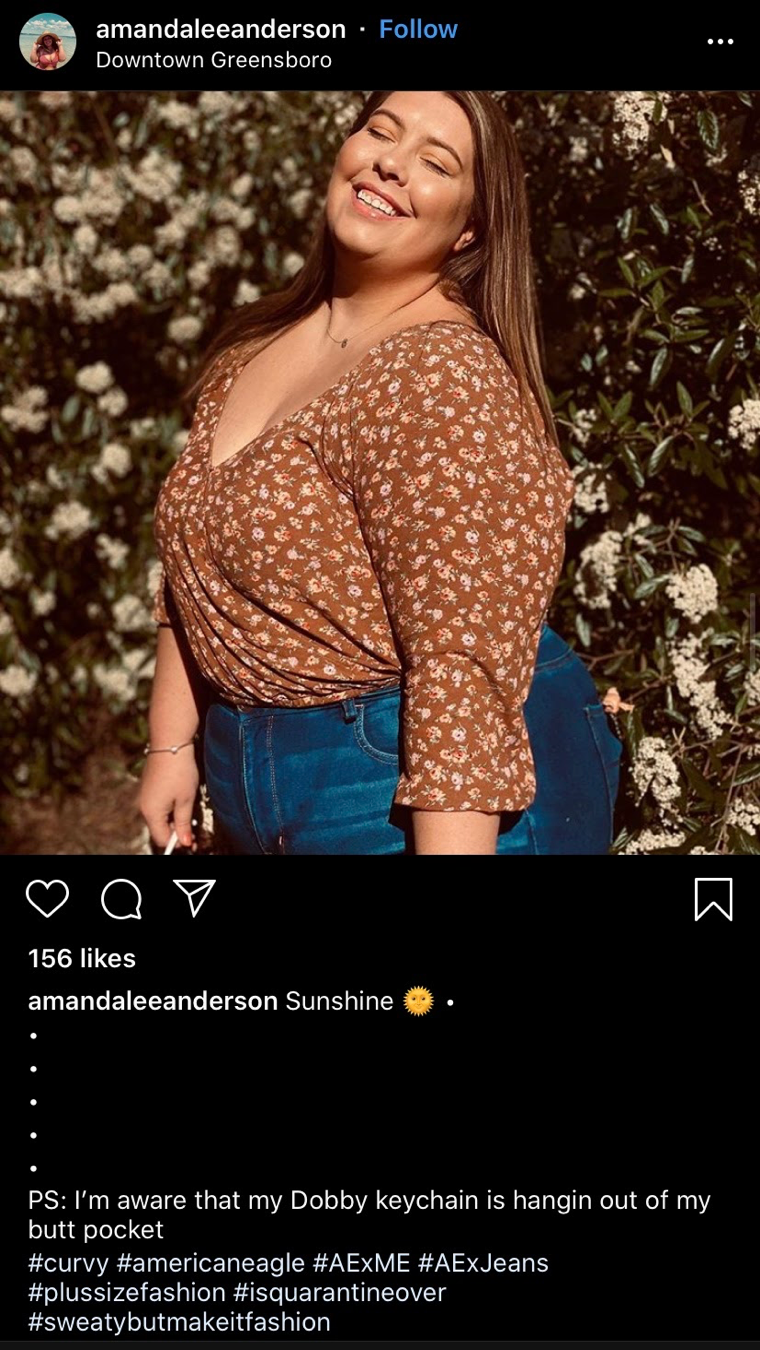 Whether you're asking for a review or for someone to opt into a campaign, do so with extra heart. Show the shopper the value of their actions – thank them for supporting your business, highlight the difference they can make with their review, show them how your product can help them enhance the lives of someone close to them, etc.
As you decide where to collect reviews or which sampling campaigns to run, we encourage you to start with your most popular items that are lacking reviews. Given the shift in shopper behavior due to COVID-19, your most popular products may have shifted in the past two months – once you identify which products could benefit from additional UGC, a sampling campaign can help you reach your review goal, while also creating additional brand awareness.
When it comes to sampling, consumers still want to receive product samples. We surveyed almost 10,000 members of our Influenster community, and over a fourth of the responses to the open-ended question "What can Influenster be doing at this time to help you?" were shoppers asking to be a part of more sampling campaigns.  
When asked how we can help, one shopper said, "Send me campaigns to have something to look forward to right now and to distract from all that is going on." and another shared
"Honestly this is helping me feel productive by being able to write a review, I just wish there were more campaigns to be able to feel more interactive with the community. Getting the Influenster box always brings me a smile."
For many consumers, still receiving product samples and requests to write reviews and provide other UGC gives a nod to the state of the world before COVID-19 became a pandemic and helps them feel connected to other shoppers and brands they love.
Take advantage of the UGC you do have
At a time where things may be dramatically shifting for your business, it's important to take inventory of what you have, where you are, and what's currently working. This holds true especially for UGC. In addition to generating fresh reviews from customers, showcasing existing customer product reviews and customer photos throughout other marketing tactics can help boost your digital presence. And if you are unable to generate new UGC during COVID-19, this is a great way to ensure you continue to amplify the voice of the consumer.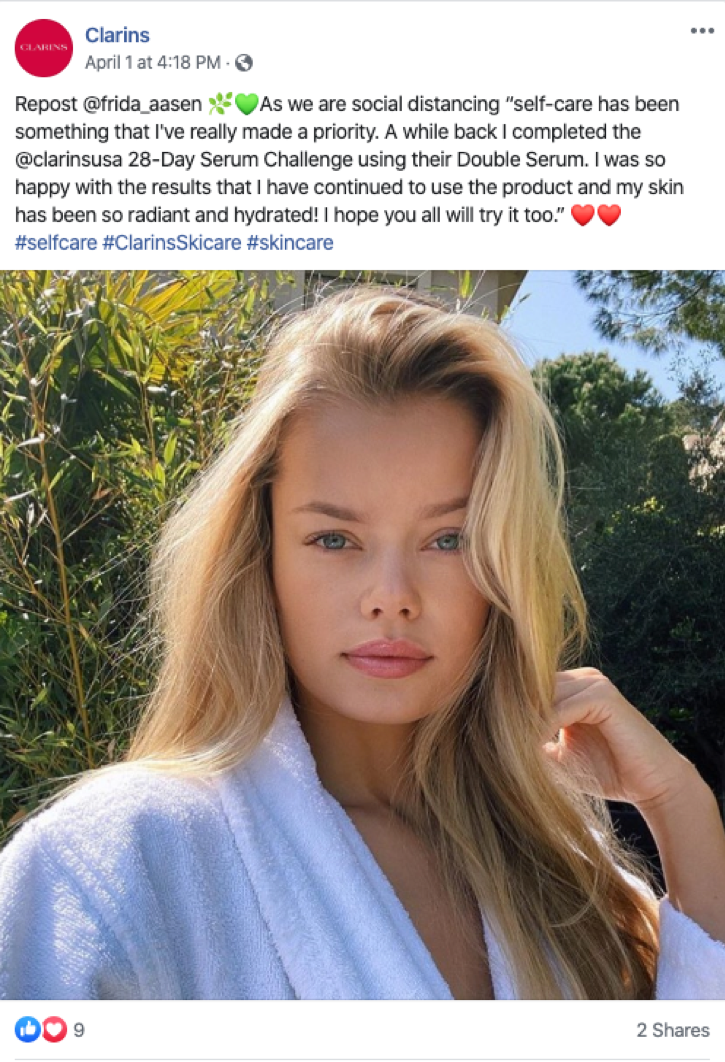 For example, Clarins, a European luxury skincare brand, recently reposted a photo from one of their influencers and her feedback on their Facebook page. It helps spread the word about their products and gives shoppers the opportunity to see the products they're looking to buy in action. Sharing customer photos, ratings, and reviews can have an impact on social, but you can also display them elsewhere on your site, like Cuisinart did with top-rated new products on their website homepage.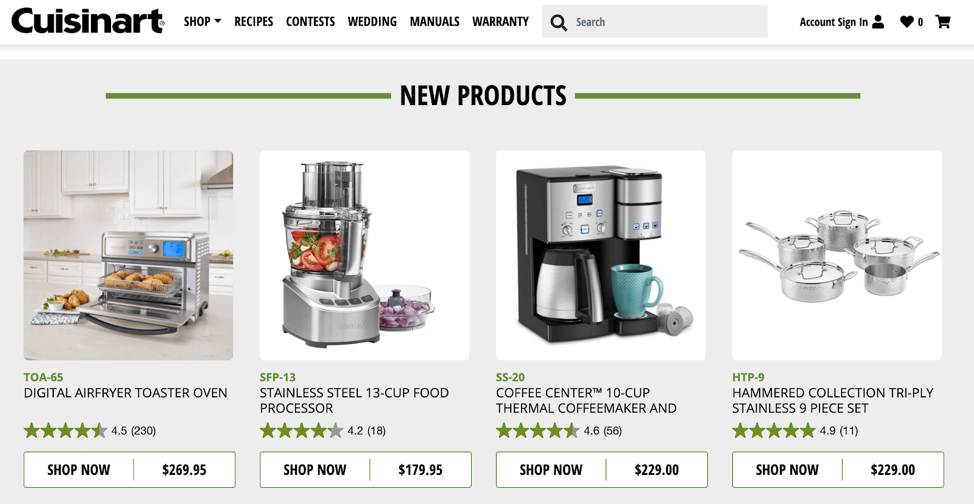 Increase syndication where possible
Reviews are about more than helping shoppers make a product decision while on your website. They help your products get found, they draw shoppers to your website, and they can boost your site's SEO.
Syndicating reviews helps maximize the impact of each review, getting more eyes on each review at a critical time in the buying process. If you are a brand that sells your products on retailer websites, you can be a great partner by driving content to your retailers' websites through syndication; retailers are now in the process of ramping up e-commerce to make up for store closures and need all the help they can get. For retailers, lean on your brand partners and encourage them to syndicate content. More reviews improves SEO for both brands and retailers alike and, ultimately, increases sales.
Reviews and other forms of UGC are critical for shoppers as they make their buying decisions, especially during COVID. Giving shoppers access to more of the information they need to make informed, confident decisions will boost revenue and improve brand trust in the long run. The actions your business takes during this global pandemic can help you not only make a difference in the lives of your current customers but also win lifelong customers in the process – especially if you provide them with confidence in their buying decisions and empathy in a time where they need it most.