Questions & Answers
Give customers the answers they need to purchase.
Allow shoppers to ask questions about your products and get input from experts, brand representatives, and previous purchasers, helping them quickly resolve uncertainties and confirm their decision to buy.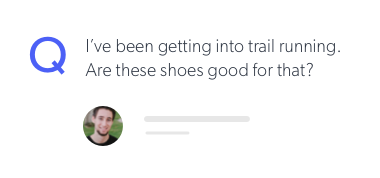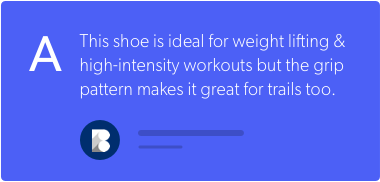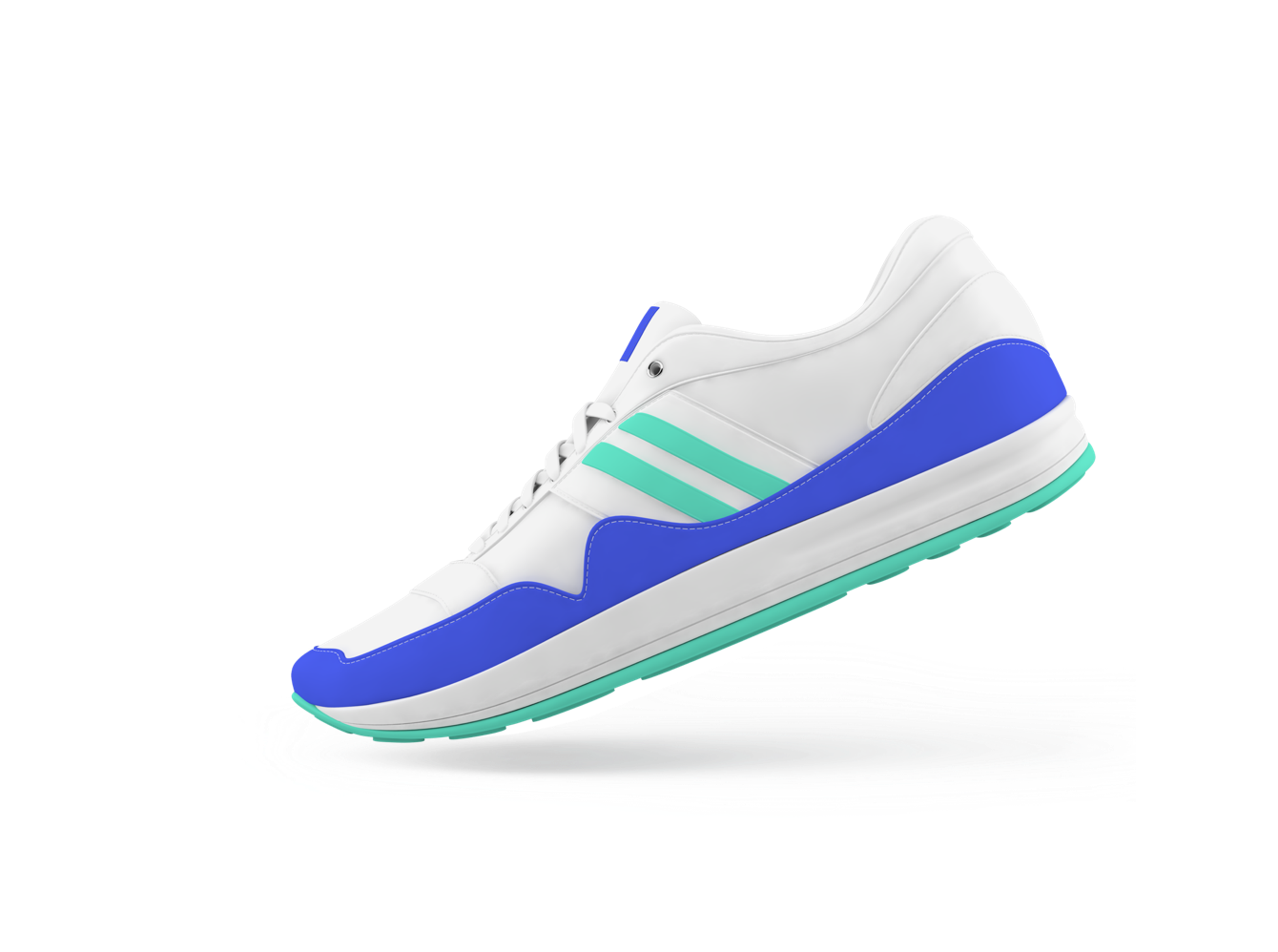 Capture the questions that matter to potential customers.
Shoppers considering your products post their questions to your site, opening the door to diverse answers from experts and past purchasers with firsthand experience.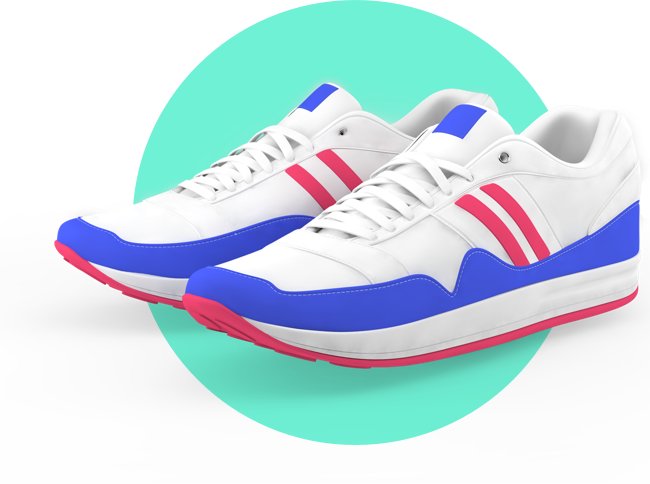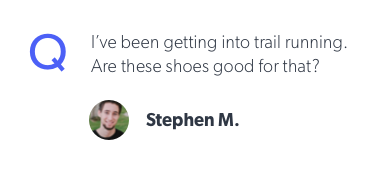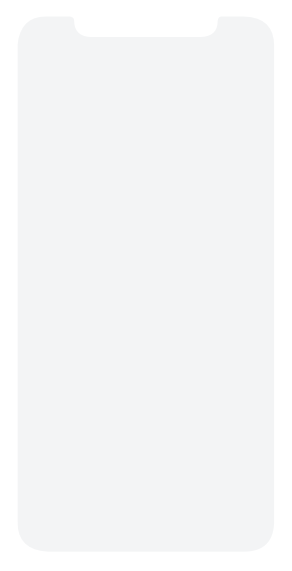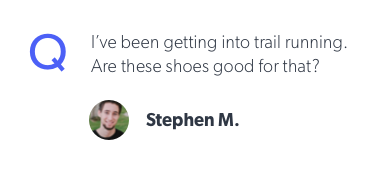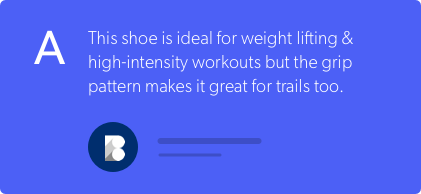 On Your Site
Deliver answers from a variety of authoritative sources.
Encourage confidence by displaying answers directly from brand representatives and product experts, helping you build a deeper knowledge base around your products.
In Retail Channels
Share questions and answers from your brand site.
Questions asked and answered on your site can help people shopping at retailers too. Distribute your Q&A content to the destinations that matter most to shoppers.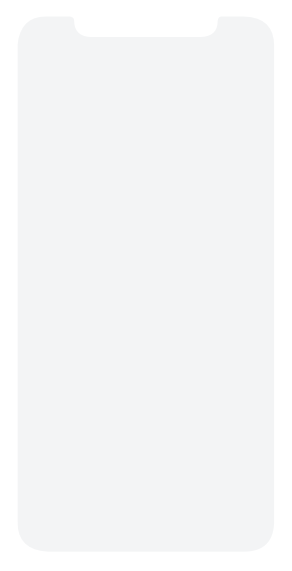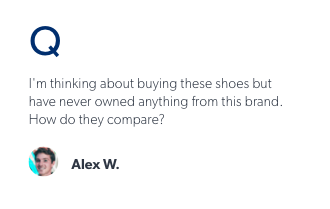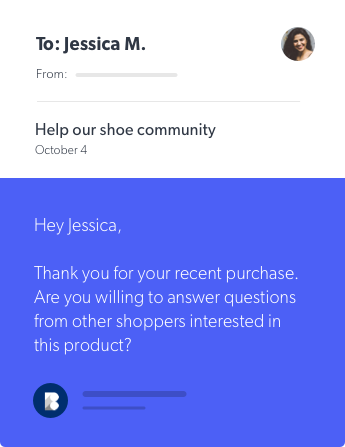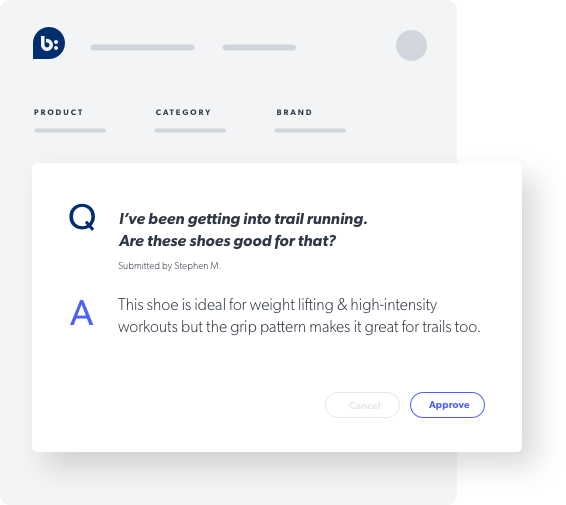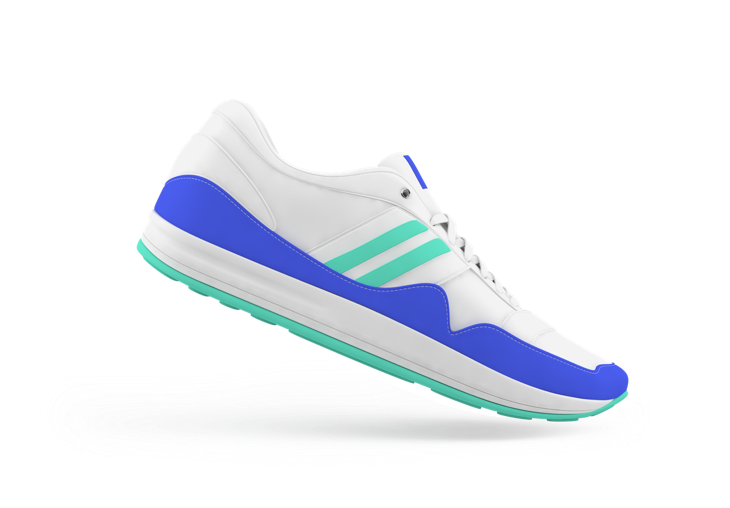 On Your Site
Mobilize your community to capture a variety of experiences.
Leverage the collective experiences of your customer base by prompting previous purchasers to answer questions from other shoppers, helping you address a broad range of considerations and edge use cases.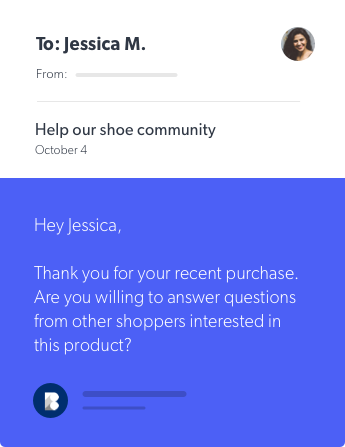 In Retail Channels
Answer customers' questions in every channel through the Bazaarvoice portal.
Provide definitive responses to questions on your site and in retail channels, all through one portal, without complicated technical workarounds. Official responses are badged to help shoppers quickly identify information they can rely on.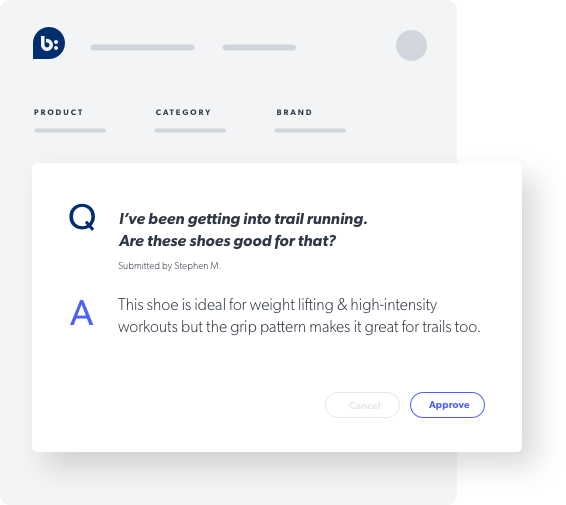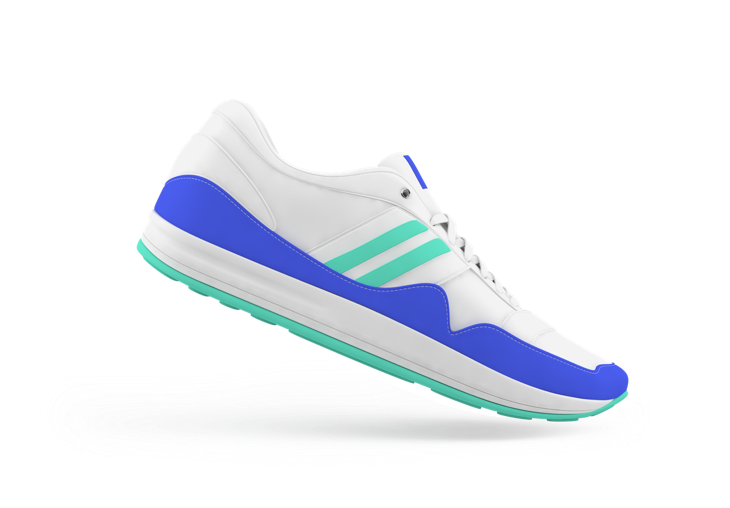 Q&A insights
Bazaarvoice Insights shows you products with frequently asked questions and surfaces reviews that need a response so you can refine your support processes, improve product descriptions, and make marketing copy more clear and compelling for in-market shoppers.