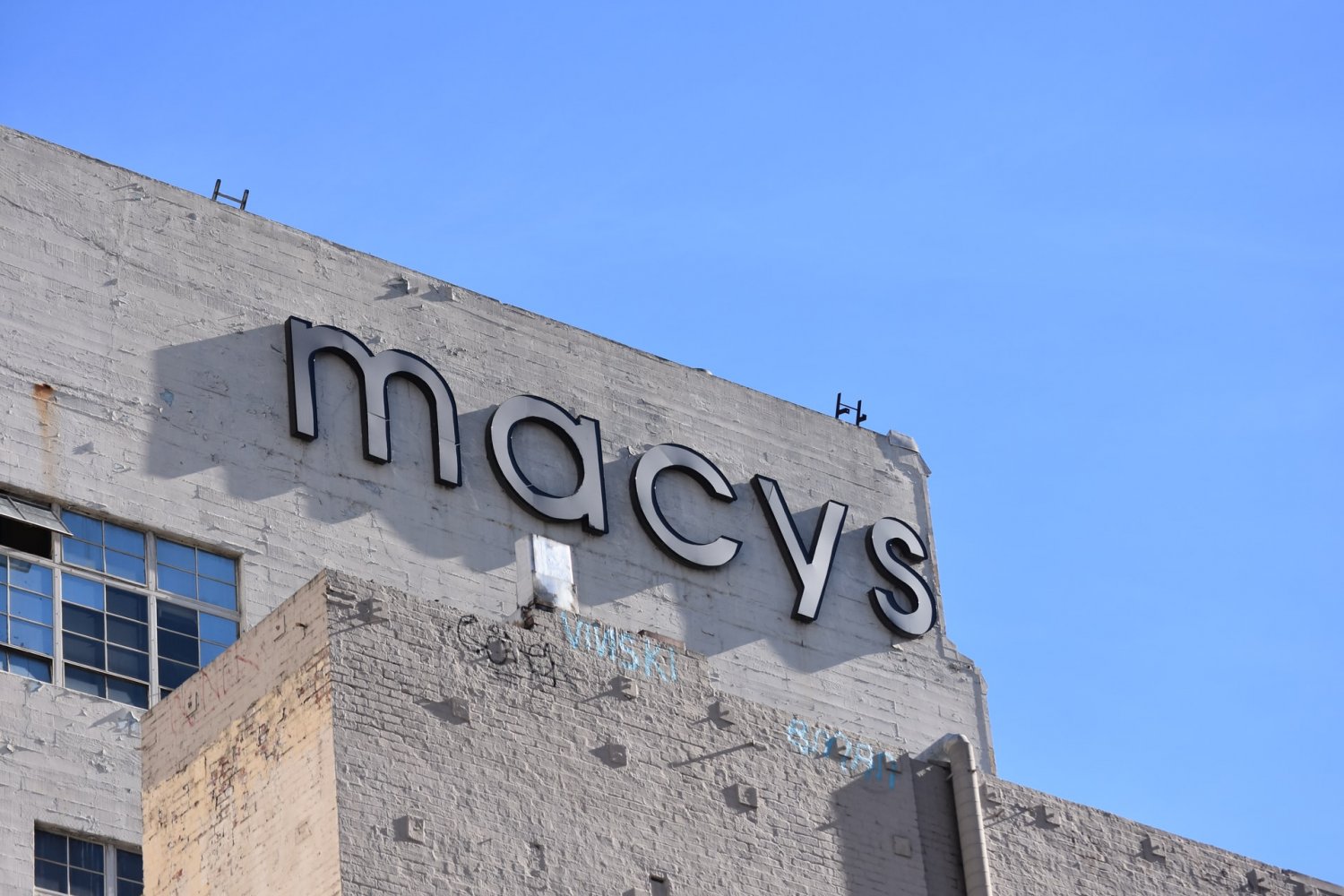 On the Macy's website, reviews matter. Like, a lot. Products with at least one review see a 250% lift in revenue versus a product without reviews. So having a solid UGC strategy is key for boosting sales on reatiler sites, like Macy's.
NYX Cosmetics, Travelpro, Coach, and Kiehls are four brands on Macy's website that understand the gravity of that metric and have leveraged a range of Bazaarvoice solutions to drive user-generated content (UGC) to Macys.com.
From syndication to utilizing Macy's retail managed sampling and VoxBox sampling campaigns, each of these brands has cultivated an ideal UGC strategy that helps them stand out on Macys.com and win at retail.
NYX Cosmetics uses VoxBox Sampling to boost review volume
NYX Cosmetics supercharged their products to 87% coverage with sampling and syndication.
The cosmetics company worked with Bazaarvoice to customize its own VoxBox sampling program for the NYX Professional Makeup Epic Wear Liquid Liner. Using Bazaarvoice's product discovery platform Influenster, NYX Cosmetics sent out 500 boxes to a qualified audience: Aged 18-36, interested in trend-driven eye makeup looks, and who have previously used Maybelline, Morphe, Kat Von D, and L'Oréal Paris products.
The results were no joke: NYX Cosmetics collected 420+ reviews from the campaign, giving its product an average star rating of 4.1 out of 5. They then syndicated these reviews, as well as other reviews collected from its own website and other retailers where it's products are sold, to Macys.com.
Travelpro successfully releases Macy's-exclusive products using Review Squad
Travelpro has a jaw-dropping 90% product coverage with reviews, because they have a strong UGC strategy on at Macy's. How do they do it? They've leveraged Review Squad, Macy's retail managed sampling (RMS) program, to collect more reviews.
ICYMI: RMS programs allow retailers to build their own user communities of brand advocates that are rewarded with samples, which in-turn provides the retailer with UGC that is native and exclusive to its website.  
To date, Travelpro has collected 585 reviews across 26 products with Review Squad. In 2019, Travelpro used Review Squad to trial a Macy's Exclusive Item and collect authentic reviews. Together they sent samples to 20 shoppers within Macy's Review Squad sampling community—and 100% of the consumers left a review.
Travelpro definitely covers all its bases. On top of partnering with Macys to collect native UGC, Travelpro also syndicates reviews from its own website and other retailers to supercharge its product coverage.
Coach uses Review Squad to fill its product display pages with visual UGC
Coach is another brand that leverages a syndication and sampling strategy to boast a 60% product reviews coverage on Macys.com. 
Since March 2020, Coach has used Review Squad to collect over 340 authentic and honest reviews across a range of products. For example, Coach sampled its Leather Shay Shoulder Bag to generate honest customer reviews — including the all-important visual UGC that consumers crave to see on PDPs.
In fact, out of 555 sampling Review Squad reviews, 137 of them contained photos (nearly 25%!) In total, 321 photos have been collected for Coach via Macy's Review Squad.
Kiehls collected targeted reviews with VoxBox sampling
Kiehls boasts 80% product review coverage thanks to syndication and VoxBox sampling.
They used VoxBox sampling to promote their Hydro-Plumping Serum Concentrate. Influenster sent 250 boxes to community members who identified as women aged 30-55, who said they had dry skin and/or fine line concerns, wanted to improve their skin, regularly used serums, and had previously tried either this product, or First Aid, Beauty, Drunk Elephant, the Inkey List, Innisfree, or Mario Badescu.
The VoxBox sampling resulted in 210+ reviews that were then syndicated to retailers where the product is sold, including Macys.com. 
Win your Macy's strategy with Bazaarvoice
Collectively, these brands show that when brands leverage a good UGC strategy—such as VoxBox sampling, RMS programs and syndication—they can supercharge authentic review collection and, in turn, drive greater content coverage to retailers.
Start optimizing your UGC strategy on Macys.com by visiting www.bazaarvoice.com/macys.