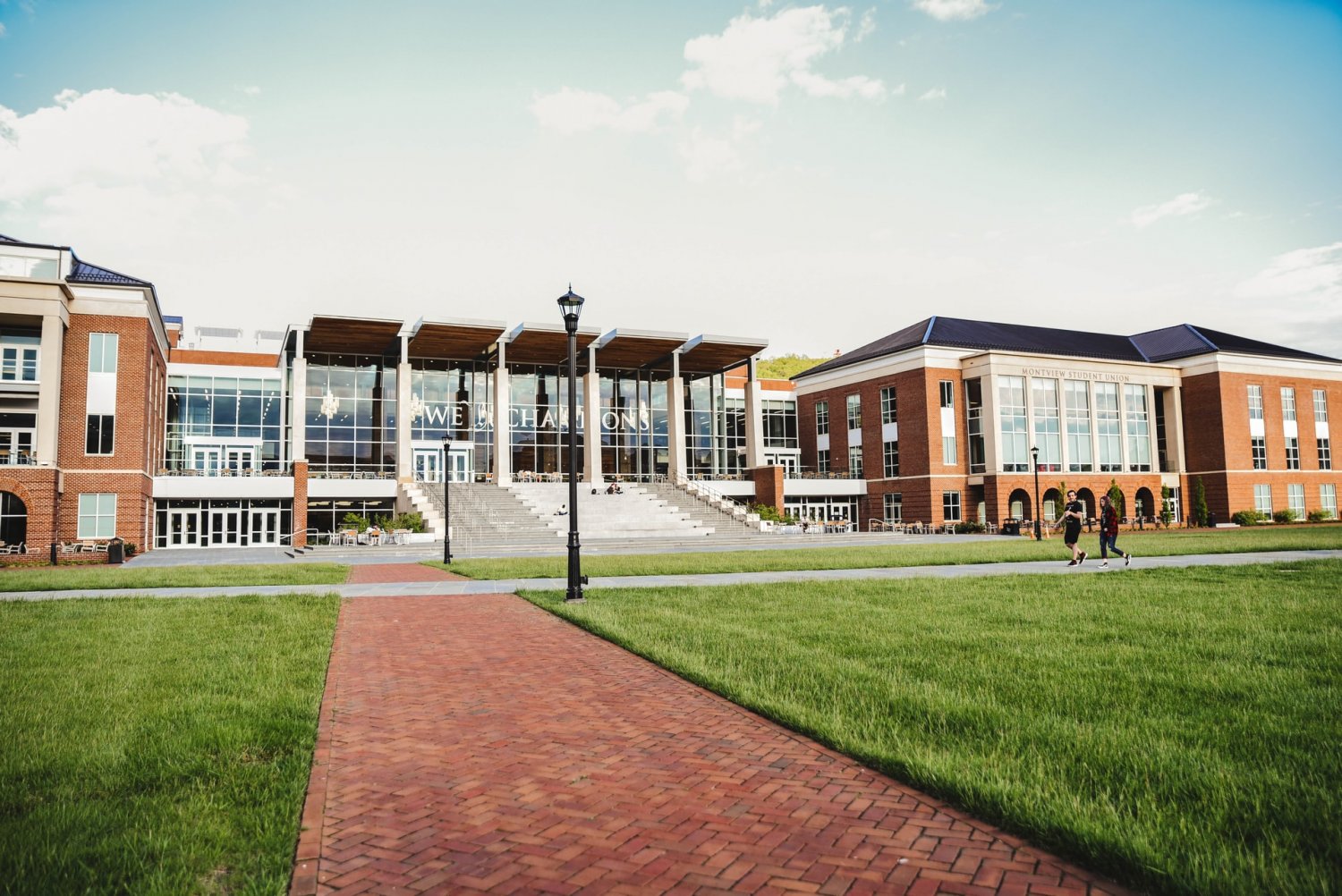 It's that time of the year again. Time for those 3 little words. The 3 little words that students fear but retailers love – back to school. This year though, it feels like even students are excited. The long-awaited chance to catch up with school friends, rejoin extracurricular activities, and wear clothing that isn't pajamas. Whisper it quietly, but kids can't wait to get back to school. And especially, back to school shopping.
That thought led us to think they probably can't wait for back to school shopping, either. After being away for so long, everyone wants to walk through the doors on day one with fresh clothes and school supplies. Of course when we say "they" we actually mean their parents, who most likely foot the bill. Either way, we were curious so we decided to see for ourselves.
We surveyed over 8,500 members of the Influenster community to find out how people are gearing up for back to school. To paint a clear picture, we specifically surveyed 3.7K+ students, 5.2K+ parents, and 1.1K+ teachers. And guess what? 76% of total respondents are excited for back to school shopping! And 76% of parents said their children are looking forward to back to school shopping.
How will this excitement affect shopping behaviors? What are they buying? What stores are they opting for? What drives purchasing decisions?
Here's what they said:
People can't wait to go back to school shopping
As the excitement levels suggest, we think back to school shopping is going to be a big deal this year. But while excitement is high, spontaneous purchasing isn't. 60% of respondents agreed that they'll only shop for school supplies if/when sales and discounts start.
And where are they doing this shopping? 72% of respondents said they prefer to shop a combination of online and in-store. The most popular stores this year are Target, Walmart, and Ulta: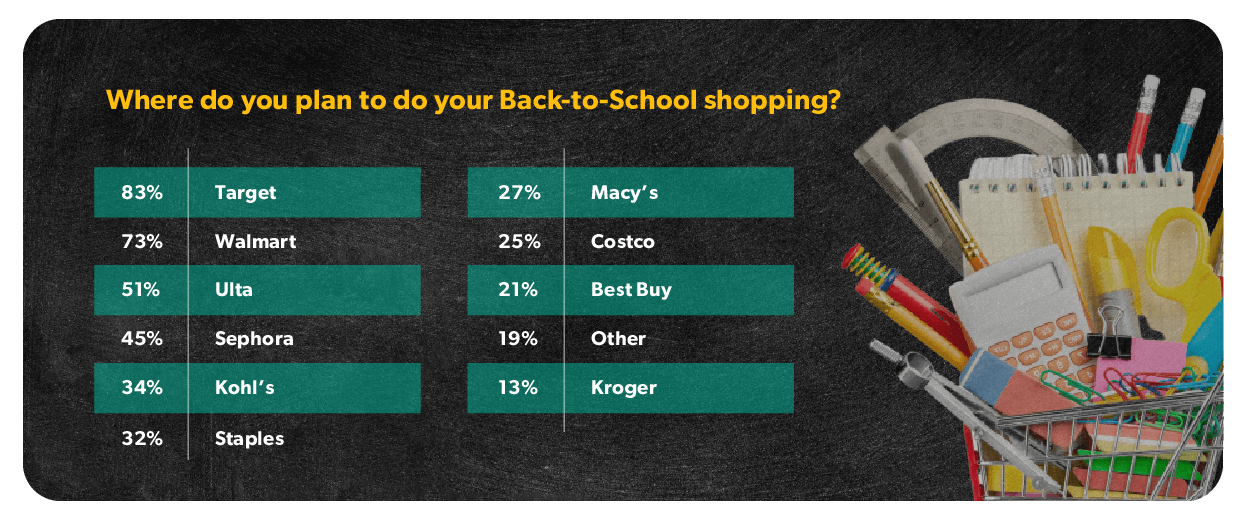 Now that we know where they're shopping, let's take a look at what they're buying.
According to shoppers, the top 3 most important factors when shopping this year are "product quality," "price," and, "that the product works properly." The following table demonstrates how that translates to purchasing decisions: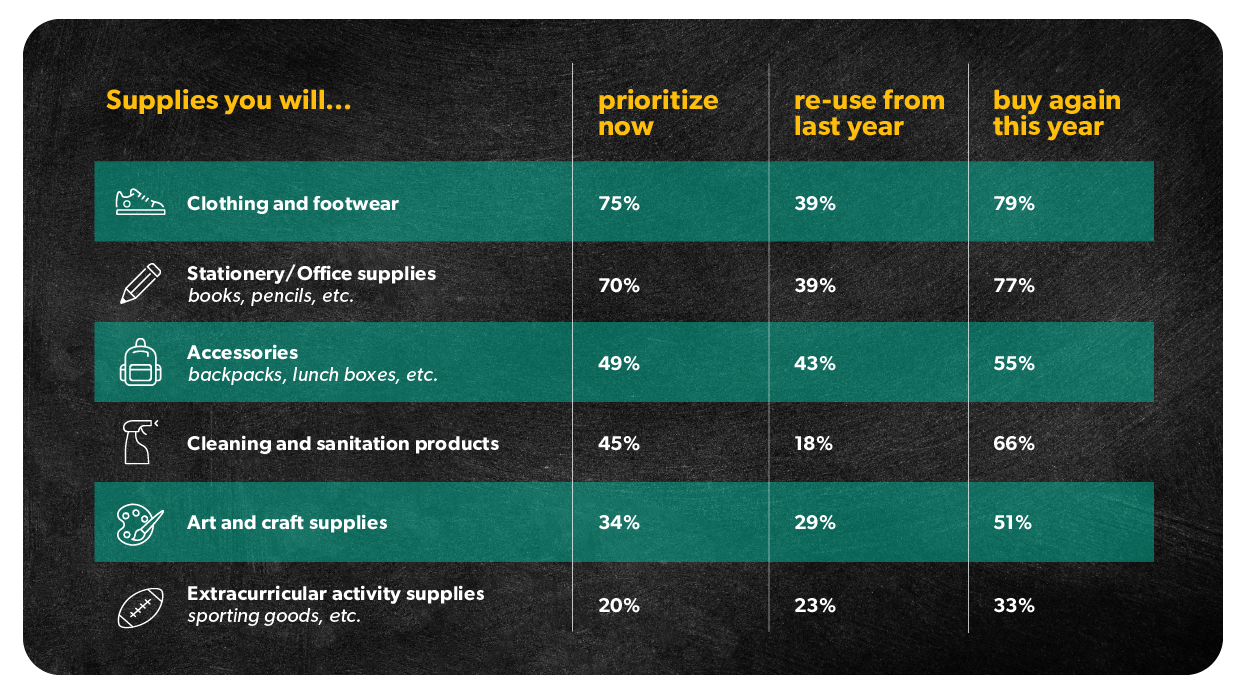 Shoppers this year are also scouting out products that make them feel good about their purchases. 49% of total respondents are continuing to prioritize sustainable/green/eco-friendlier products, and 36% are prioritizing those products more than they used to.
For teachers, they're planning on buying items to set their classes up for success. 61% of teachers told us that they'll purchase supplies for their students like they do every year.
A brand new you
After being cooped up inside for more than a year, students are ready for a fresh start. They want to emerge from lockdown(s) looking and feeling their best, and are more willing to try new products and brands to get there. When they back to school shop:
61% are open to trying new products
59% are open to trying new brands
53% are open to trying new stores
This means that as a brand or retailer, you have a rare opportunity to convert new customers who you might not have engaged with in the past.
When it comes to how they look, 69% of respondents told us they want to try new beauty looks/routines for when they go back to school. The most popular products to try for their new routines include skincare (90%), face makeup (84%), and hairstyles and accessories (83%).
In-person schooling isn't totally back
Students shouldn't delete Zoom from their computers just yet. It seems remote learning might still be prevalent when school commences in the fall. 41% of our respondents said their school and/or university will open with in-person and online options, while only 31% said their school/and or university is scheduled to open for in-person education. 26% are still waiting on an update for now.
When it comes to online vs in-person education, there's a clear difference between demographics. 64% of parents and teachers see more value from in-person learning. In comparison, only 46% of students feel the same way.
27% of students are pro-online only education and another 27% are more interested in it now than they were before. No need for back to school shopping when you're at staying at home.
Of those students who are eager to get back to school, one of the main reasons is increased socializing. One respondent told us: 
"I am excited to meet other people that share the same interests. I would also love to meet in person some of the professors that I have only talked to through zoom meetings or emails."
Extracurriculars are making a comeback
In 2020, most nonessential sports and activities had to sadly be put on hold. But, we're finally starting to see the re-emergence of these extracurricular activities. 57% of those we surveyed told us they're comfortable with themselves or their children participating in extracurricular activities this year, which is over double the 27% who gave the same answer this time last year.
People are a little more comfortable with engaging in outdoor activities but not by much. 60% of respondents said they're comfortable with themselves or their children participating in outdoor extracurricular activities, while 27% said it would depend on the current situation with the pandemic.
In the words of one of our respondents, "I am most looking forward to in-person on campus activities which include larger groups of people."
Get back to school shopping ready
Overall, it's apparent that shoppers are ready for post-pandemic life (aren't we all?) After more than a year of uncertainty and limited interaction, consumers are excited to spend money and branch out to new looks and products for the start of the school year.
Brands and retailers alike have the opportunity to capitalize on this by promoting back to school shopping offers that focus on price, quality, product efficiency, and sustainability. Do this, and you'll see your back to school revenue soar.
Learn more about how people are shopping this year with our Shopper Experience Index