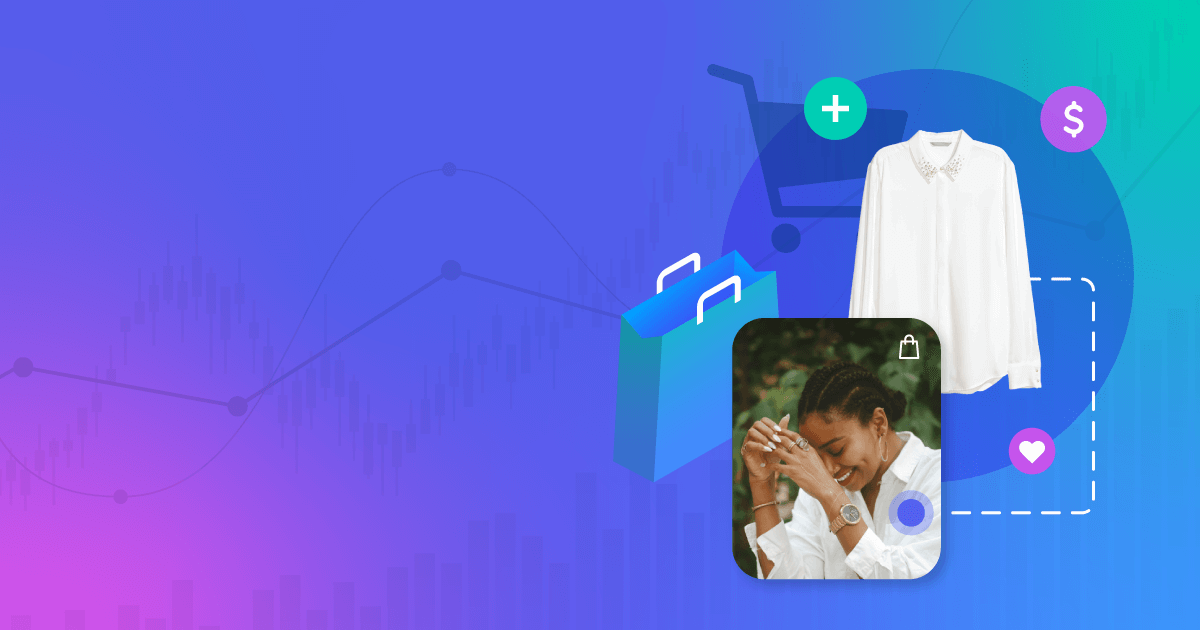 Honestly, if you didn't attend the Bazaarvoice Retailer Summit 2021 you missed out. It's not every day you have the chance to hear from multiple marketing and retail leaders. In the same place. At the same time. (At least not for free!) From our own CEO Keith Nealon to guest keynote speaker Sucharita Kodali, our speakers brought the (virtual) house down.
But we get it. People are still playing post-lockdown catch up. Life is busy. So not everyone could tune in to the main event. That's why we've put together this recap for you. For those who missed the event, but also for those who tuned in, loved it, and want to revisit it.
Key takeaways from Bazaarvoice Retailer Summit 2021
The main theme of this year's Bazaarvoice Retailer Summit was "Your view into what's next." Here we'll take a look at the specific key takeaways from the event, and even share the live recordings for you. Let's dive right in.
Winning in the influence economy
Keith Nealon, CEO, Bazaarvoice
Whether you're an executive, brand manager, retailer, or social media manager, your brand is no longer yours. Your brand is what consumers tell each other your brand is. Welcome, then, to the influence economy. What is the influence economy? It's the next stage of e-commerce growth, and it's already here. Watch Keith's full talk below to find out everything you need to know.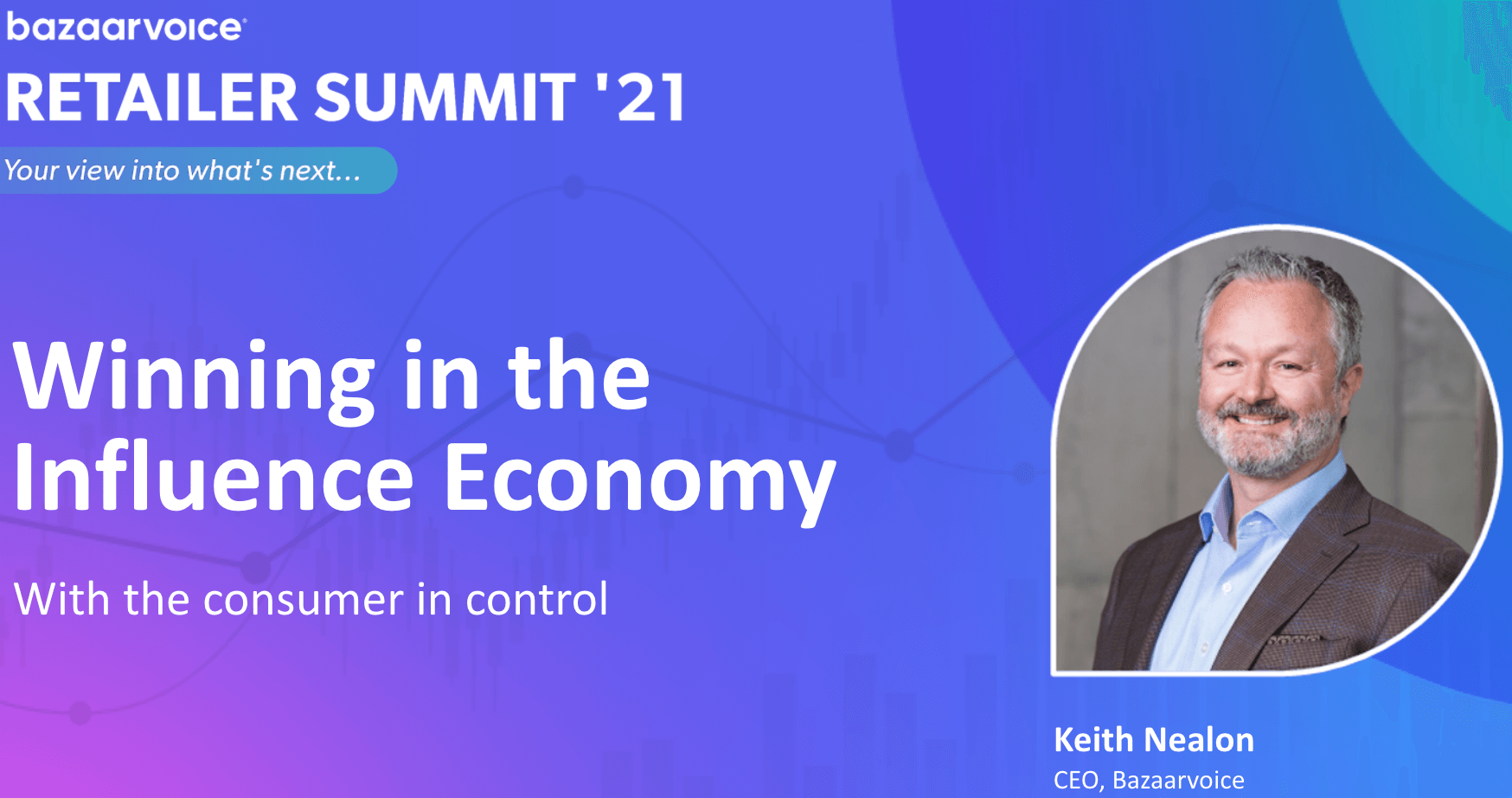 Social commerce: Where e-commerce is headed next
Colin Thurmond, Director of Solutions Marketing, Bazaarvoice
Expanding on from Keith's ideas, Colin takes us through where e-commerce is headed next, which was a key topic from the Bazaarvoice Retailer Summit. But here, the specific focus is on social commerce—the latest must-know in the e-commerce realm.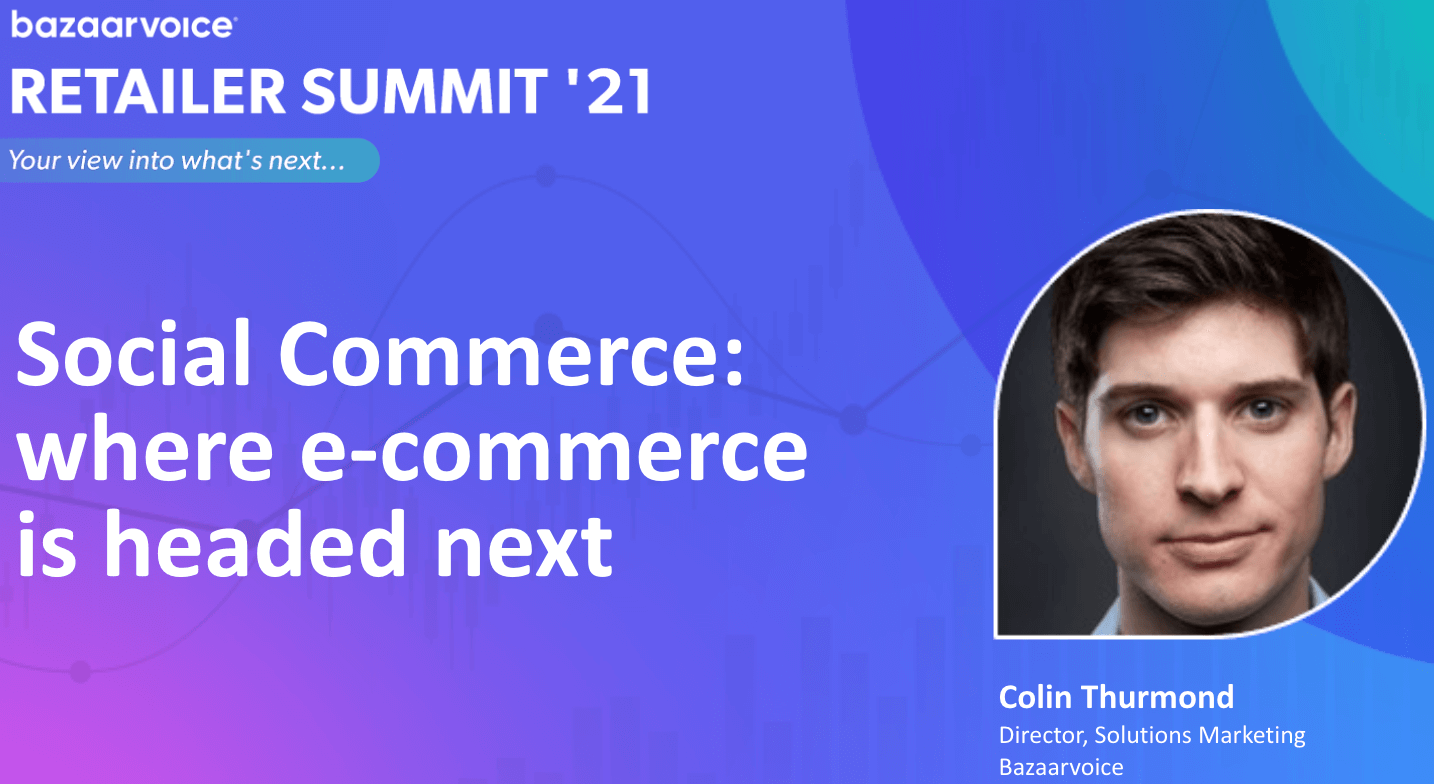 Retail trends for 2022
Sucharita Kodali, VP Principal Analyst, Forrester Research
What happens to retail now, particularly in light of the COVID-19 pandemic, and what's it going to look like in 2022? We were delighted to have Sucharita Kodali, one of the Bazaarvoice Retailer Summit keynote speakers, take us through this, and more. Using expert insights and the latest research, join as Sucharita takes us through where e-commerce is now, and where it will be next year.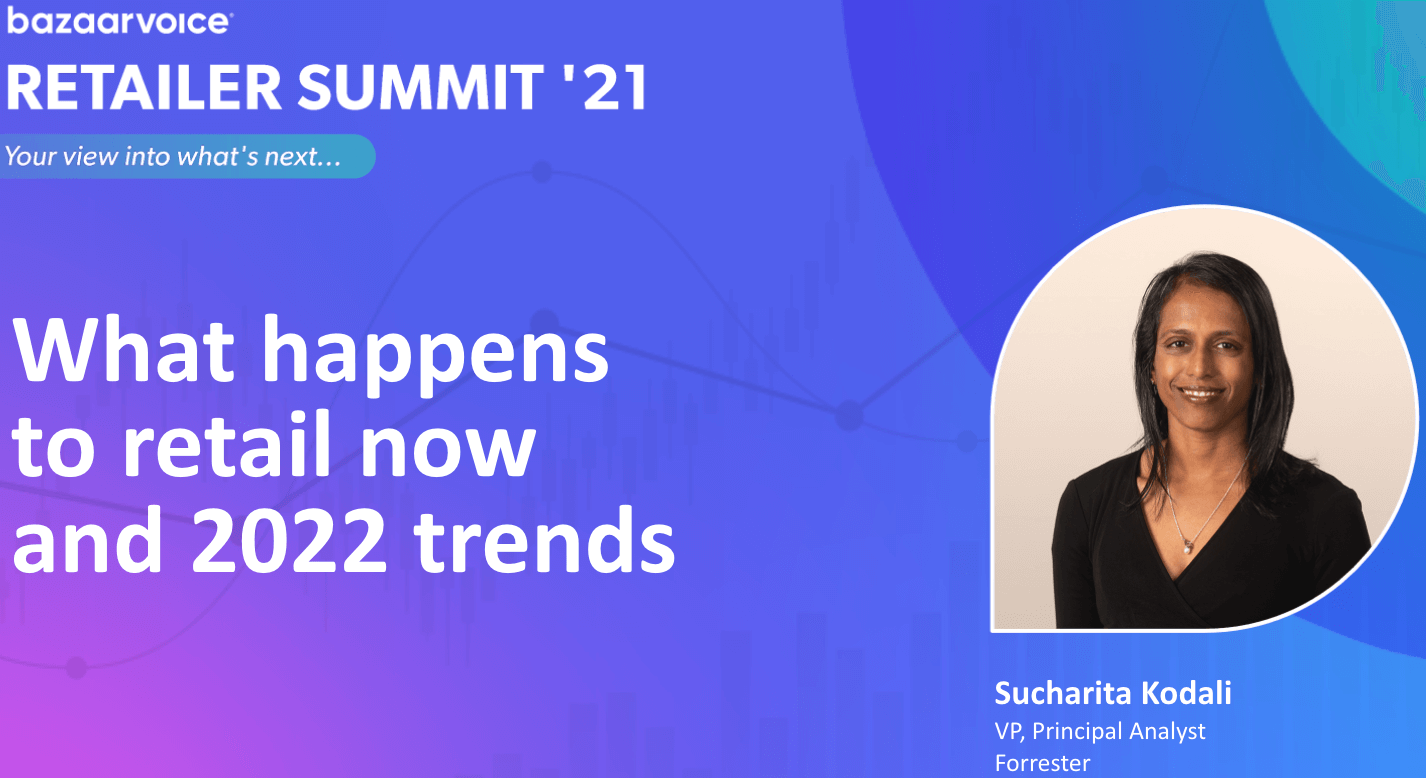 Bonus: A full Q & A session with Sucharita can be found here.
Top 5 retail UGC insights to help crush the competition
Emma Maddison, VP Global Client Success, Bazaarvoice
User-generated content (UGC) is your most important asset. We already know that customers who interact with UGC are 2x more likely to convert. The trick here, though, is utilizing the right insights to stay ahead of the competition. Here, Emma shares the top five insights to help you do exactly that.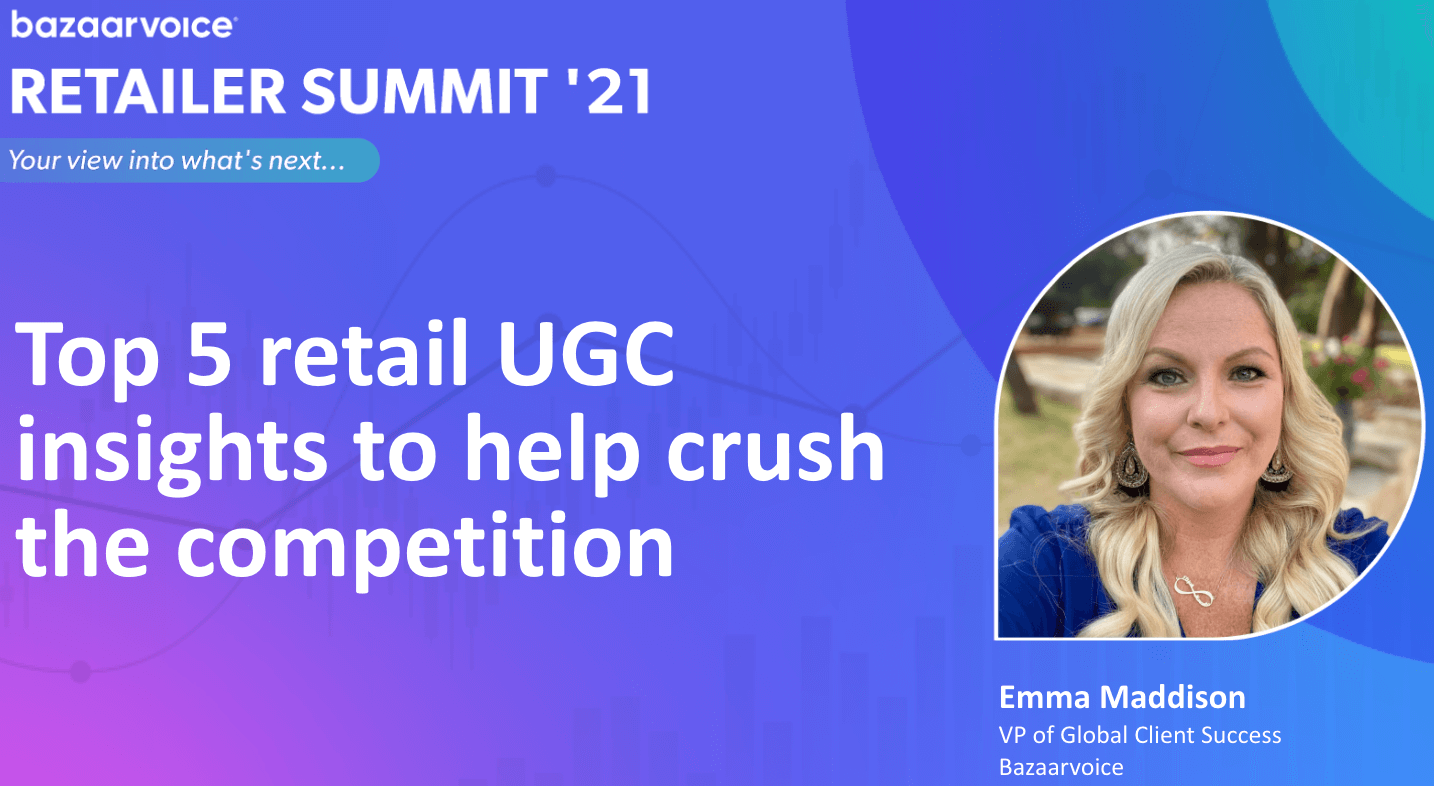 ---
After another successful event, we already can't wait to be back next year! We hope you enjoyed it as much as we did. And if any of the above presentations wet your appetite, then make sure to check out the full event below.