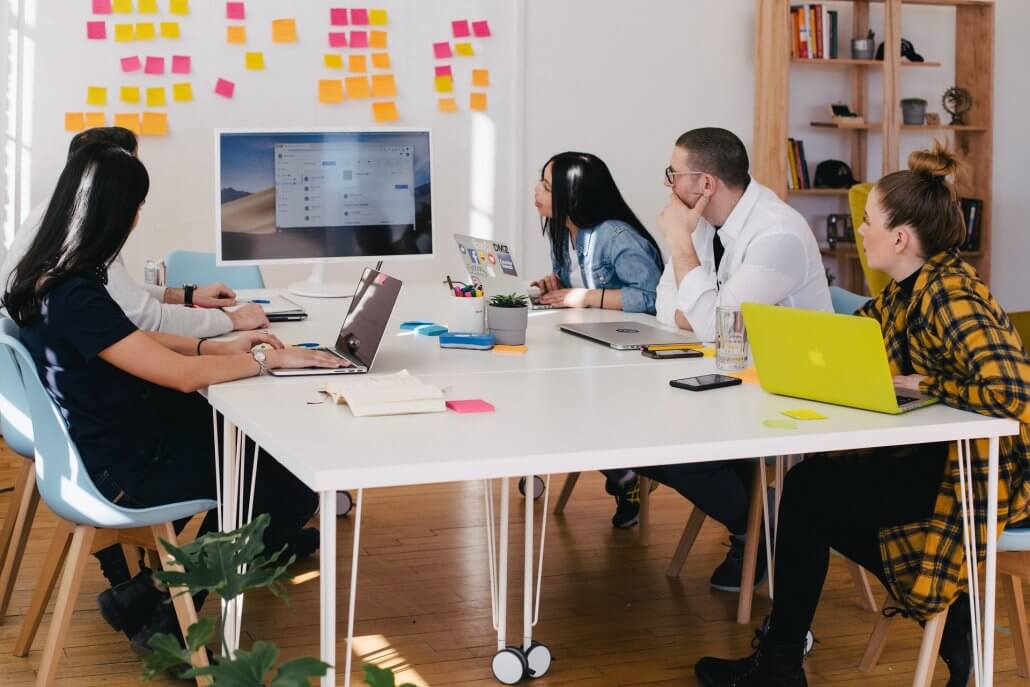 What's an at-home focus group? Well, shoppers literally love any chance they get to try out products before they buy them. I mean, who doesn't love free stuff? I know I do. Product sampling helps brands, too, by aiding in product discovery, building loyalty, and driving sales. Pre-pandemic, in-store sampling was a popular strategy. In the COVID-19 world, however, health and safety is on everyone's mind, so shifting your sampling strategies to digital is the best bet to still reach consumers. 
According to our October 2020 survey of the Influenster community on health and beauty, about 30% of respondents are "not sure yet" if they'll return to in-store product sampling after the pandemic. Still, they want samples, and around 40% of shoppers have ordered product samples at home recently.
So, brands need to get creative and pivot to virtual product sampling programs. Think of it as an at-home focus group. Running product sampling through e-commerce lets you identify and reward loyal customers, inspire product discovery, revive excitement for tried-and-true products, get product feedback, and build a trove of reviews, ratings, and other user-generated content (UGC) from real shoppers.
Product launches are still happening 
Some brands initially delayed product launches because of the uncertainty surrounding COVID-19. Now, they're moving ahead, realizing it's likely as good a time as any. Virtual product sampling is a great strategy for building excitement about the new releases and quickly ramping up reviews for the product.
Through extensive research, Bazaarvoice ascertained that for every 50 samples sent out, about 45 reviews are generated. Even just five reviews can increase the purchase likelihood by nearly 300%. Along with attracting reviews, product sampling strategies also boost social awareness, especially when you work with influencers, whom shoppers trust.
To successfully create an at-home sampling campaign for a product launch, you'll need to set a clear goal, have enough time for sampling, and learn from any feedback you receive. Above all, make sure you're tapping into the right audience for sampling, and that's something Bazaarvoice is more than happy to help you with!
Build value with loyal and new customers
Offering free samples lets you build relationships with new and established consumers, enhances consumers' knowledge of products, and drives repeat business. There are a few ways to set up an at-home consumer sampling program:
Free samples in a sampling box. Brands can send individual or curated samples to targeted groups to spread the word about products. Sampling boxes can either be co-op boxes featuring products from multiple brands or custom boxes showcasing a single brand and its products.. Sampling boxes generate brand awareness, quality social content, and lots of product reviews.
Free samples with purchase. Sending freebies with a related purchase is a great way to introduce shoppers to brands and products, and it encourages repeat business. Beauty retailers, like Sephora and Ulta, have used this strategy for years, illustrating that free beauty samples entice shoppers to return and buy the full-sized version later.
Reduced-cost samples. Sampling strategies are vital for heightening awareness and creating loyalty, especially for beauty brands. Shoppers crave samples so much that they'll even pay for them. The market for deluxe, mini, and travel-sized samples has been one of the strongest segments of the beauty market for the past few years, according to NPD.
Breathe life into tried-and-true product favorites
Online shopping is already the norm these days, but since consumers are spending more time at home, they're looking for something fresh. A new product or maybe an old favorite they haven't tried for a while. So, this is an incredible opportunity for brands to reach consumers virtually with their product sampling strategies.
Social media usage has also grown during the pandemic. It's where consumers are turning to learn about brands and products, and to find new ways to use tried-and-true products, such as a new recipe or beauty ritual. Using at-home product sampling, brands can tap into this social media chatter, and garner UGC and product reviews, which translates to brand loyalty and increased sales. 
Enable product discoveries from home
Another sure-fire way to help consumers discover new products without leaving their homes is with Influenster's VoxBoxes. These highly sought-after packages are full of freebies, from big-name beauty brands like L'Oreal and Kat Von D to food brands such as Hershey's and Hellman's.
To receive a VoxBox, Influenster community members create a profile listing their interests and demographic information, and brands are matched with their target audience. Brands can even prioritize consumers with a strong social media presence and high-quality activity.
In exchange for free products, consumers are asked to try them out, offer feedback, and potentially create authentic UGC for social media, which, believe me, they're more than happy to do. People love free stuff!
Now start your at-home focus group
Health and safety will be at the forefront for brands and retailers for the foreseeable future. That's just how life is at the moment. Sure, that mostly eliminates in-person interactions, but it doesn't mean your product sampling strategies should come to a standstill.
Setting up virtual sampling, resembling an at-home focus group, keeps brands front and center in shoppers' minds. Consumers will enjoy receiving samples, and brands will be rewarded with brand loyalty, increased sales, and a wealth of authentic reviews and UGC.