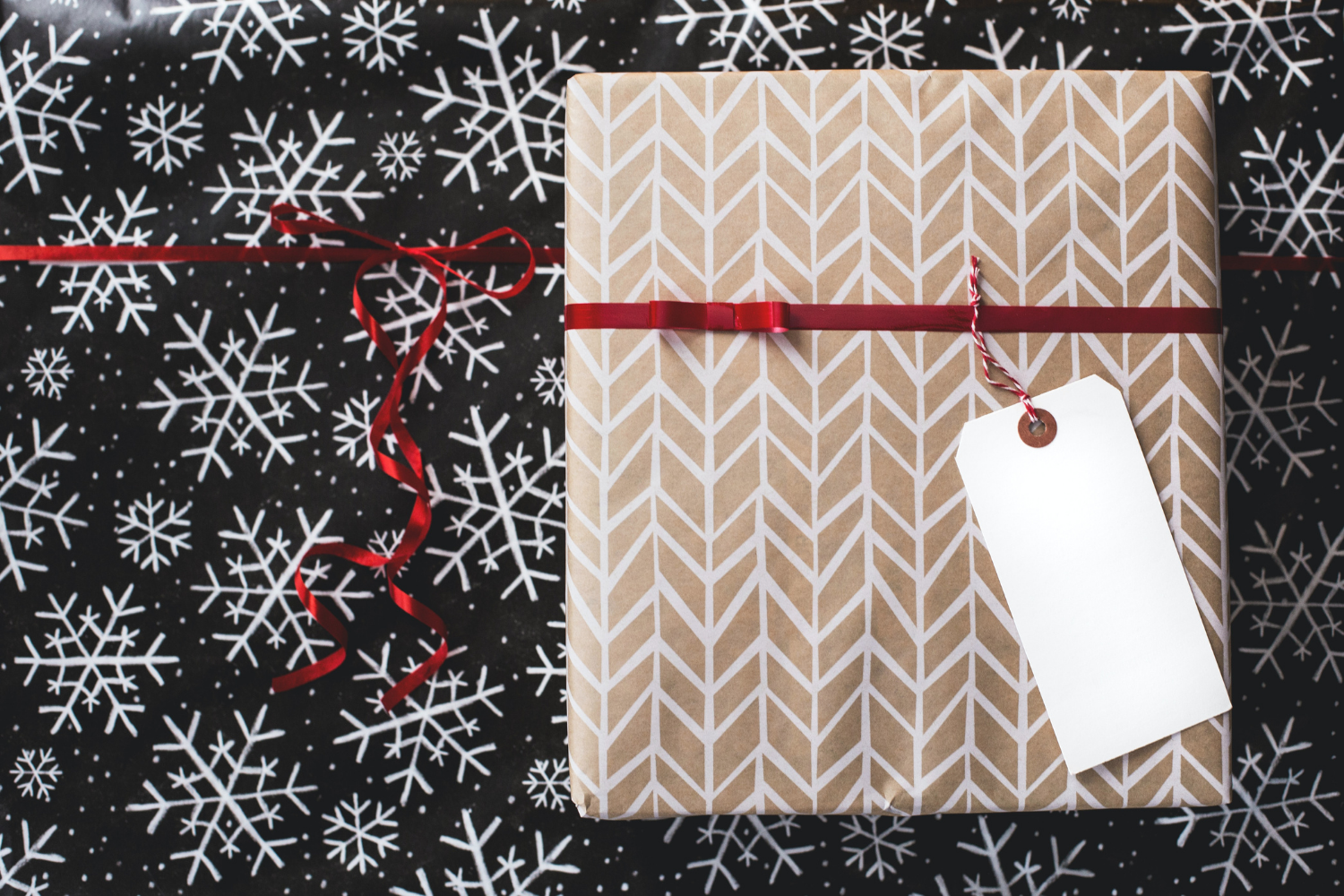 With 2020 simultaneously moving at the speed of light and the cadence of a snail, the holiday shopping season is already upon us. As temperatures start cooling, it's time for brands and retailers to light a fire under their teams to be prepared for the holiday retail season.
Want to have a cheerful 2020 holiday season?
Download
our month-by-month holiday prep guide to learn how global retail leaders are getting ready to ring in the season.
It's more than deciding on what to stock, how to advertise it, and when to host sales – your business' backend needs to be just as ready as the front of house of your store, both digital and in-person.
COVID-19 has led to a significant spike in online shopping traffic, with our network of over 6,200 brands and retailers seeing as much as a 96% growth year-over-year in orders at the height of the pandemic, with some verticals seeing growth in the triple digits. With COVID-19 still readily impacting shoppers preferences, we're anticipating this online growth to multiply.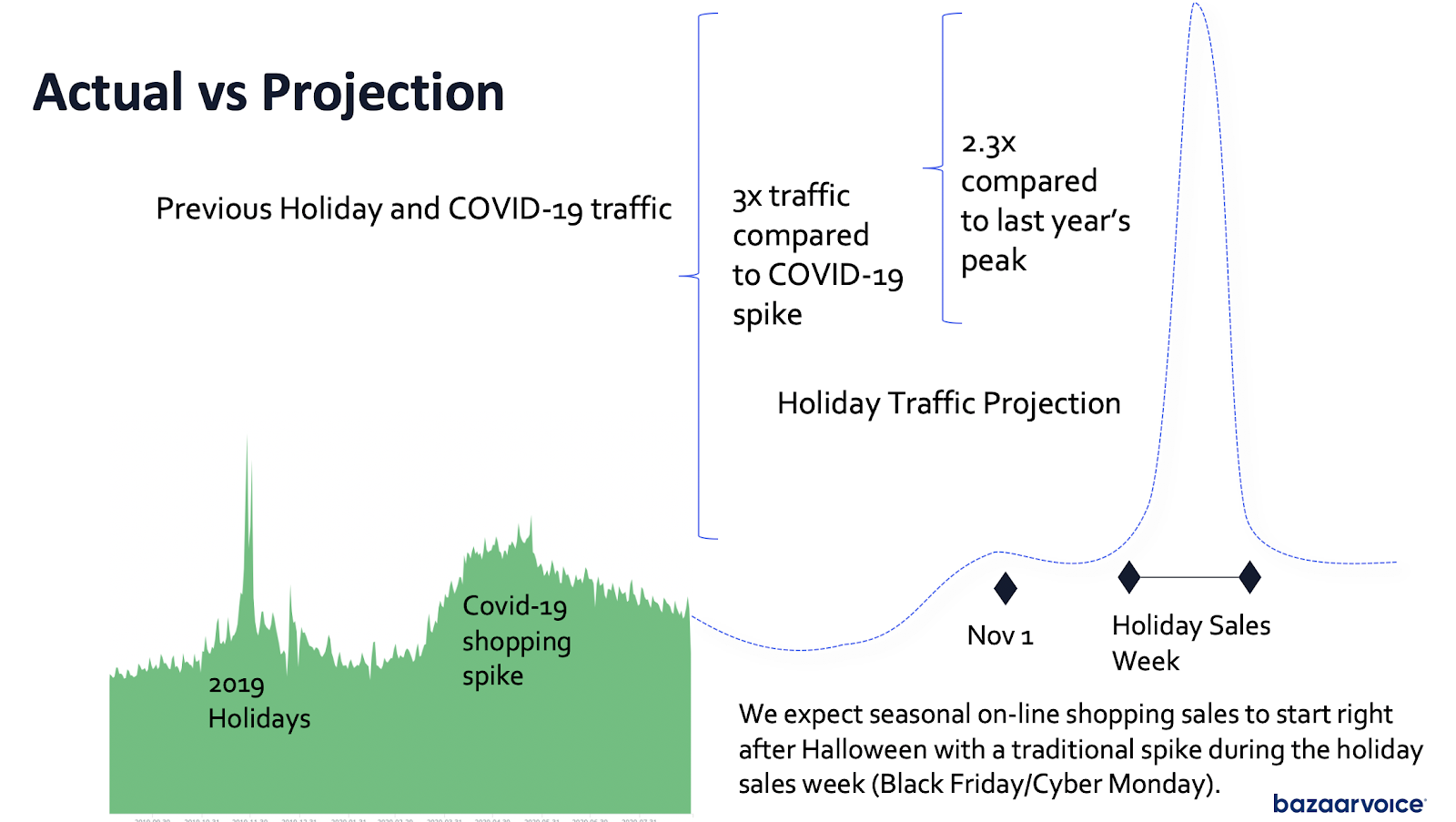 As you can see from above, the spike from holiday shopping will be even greater than the spike we've seen at the height of COVID-19.
Why?
According to an Influenster community survey in August 2020 of 4,350 respondents, over half of responding shoppers are doing the majority or all of their holiday shopping online

Stores are

rolling back

their in-store Cyber Week shopping plans

Per our Influenster survey, only a third of shoppers think waiting in a line is worth it to get a great deal on a gift

Per our Bazaarvoice holiday consumer survey, shopping online with home delivery is the preferred way to buy gifts this year
Want more consumer insights? Download our holiday shopping infographic here.
So, what does this mean for your business? Plain and simple – your infrastructure needs to be equipped to handle the influx of shoppers, your customer support team needs to be all-hands-on-deck, and you need to have a plan for what-ifs.
At Bazaarvoice, we start our holiday planning early to guarantee we can support all of our brands and retailers and enable them to feel confident in their technical readiness heading into the holidays. By November 1, we freeze all of our code on our clients' sites into place. This year's freeze lasts through January 10, 2021. During this time, we have strict restrictions on system changes we'll allow our team to make.
While we're doing our part on our end, we encourage all of our clients to check off all of these tasks on their to-do list before October 31:
Bazaarvoice is here to support all of our brands and retailers for what is about to be a holiday season unlike any other. For technical readiness best practices, view our guide here.
–––––––––––––––––––––––––––––––––––––––––––––––––––––––––––––––––––––––––––––––––
Does your business need additional support to have a winning holiday season? Connect with us here.