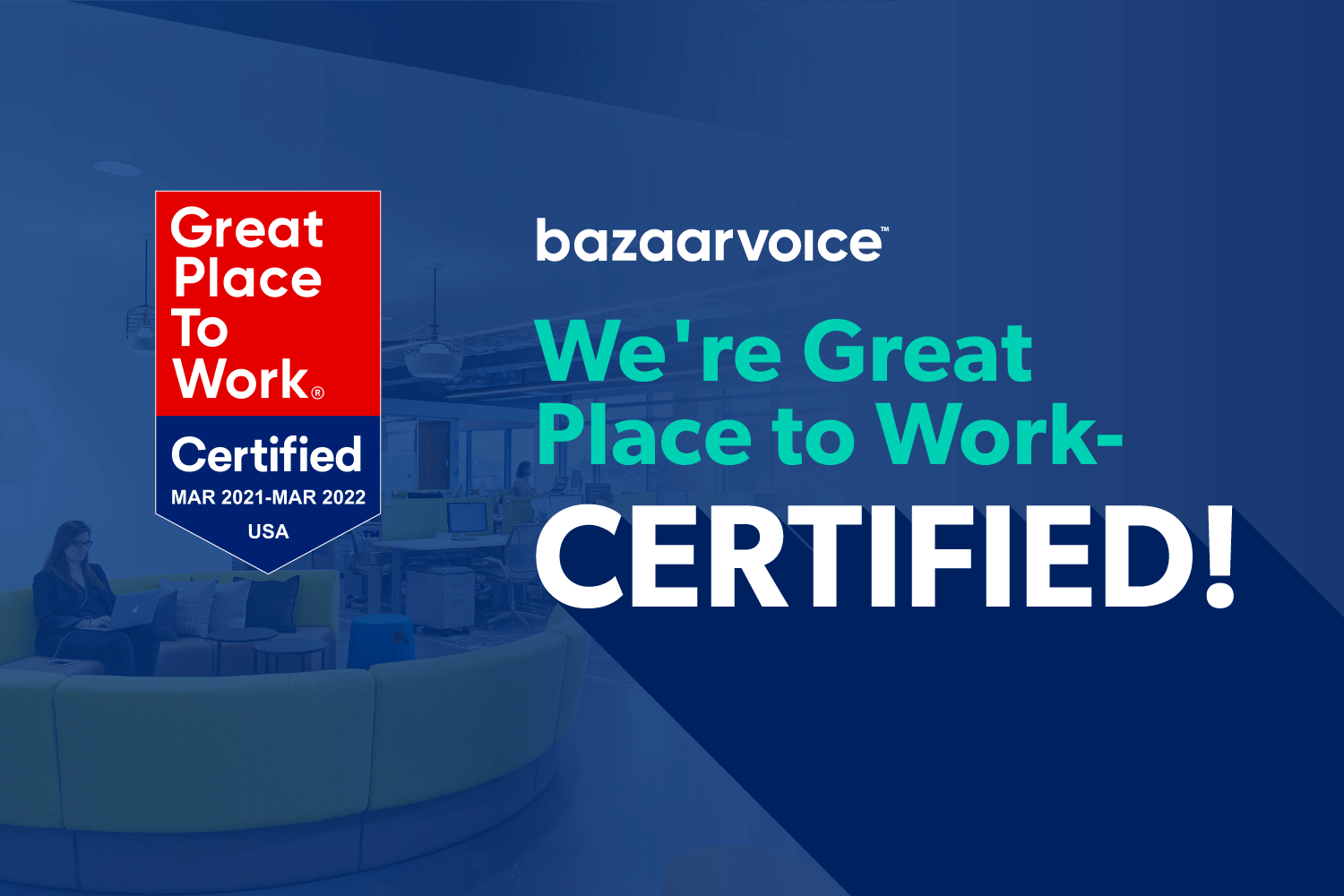 Bazaarvoice has been certified as a Great Place to Work! The prestigious award is based entirely on what current employees say about their experience working at Bazaarvoice. This year, 87% of our American employees said it's a Great Place to Work – 28 points higher than the average U.S. company. This certification speaks volumes to our workplace culture, employee experience, and leadership.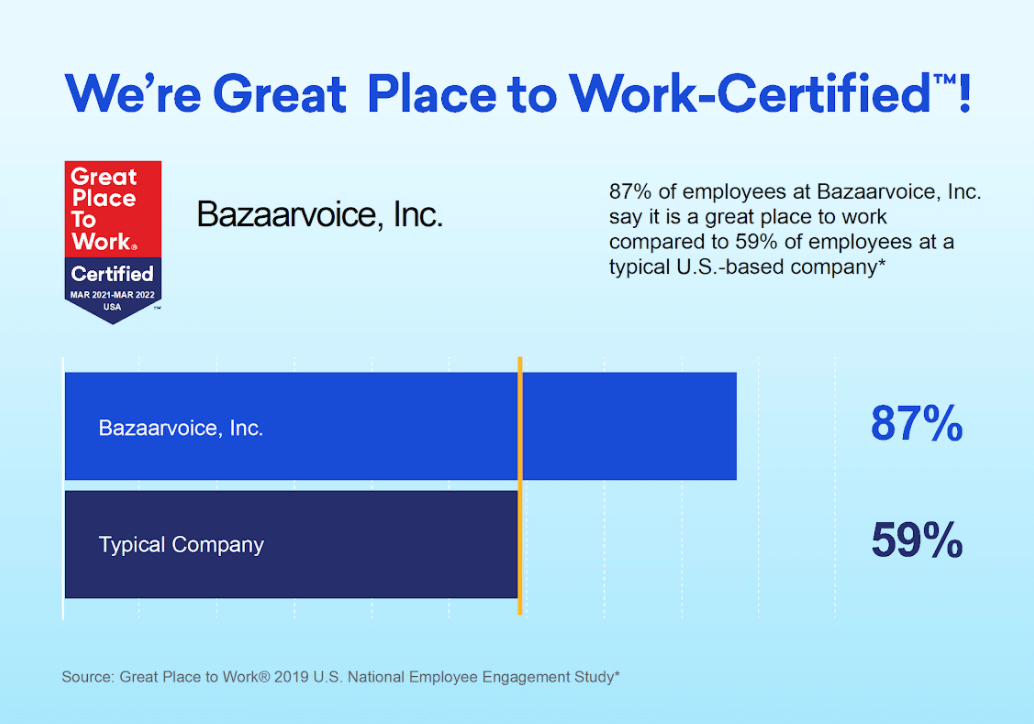 While I've always known that Bazaarvoice is a great place to work, I'm beyond honored to have our employees share in that sentiment. I started my job as CEO at Bazaarvoice in January 2020, just two short months before COVID-19 changed everything. I was welcomed with open arms before the pandemic began, and I have been floored by the support, empathy, resilience, and positivity that BVers have shown during this time. Although the last year has been incredibly difficult for us all, I couldn't have asked to be in a better place at a better time.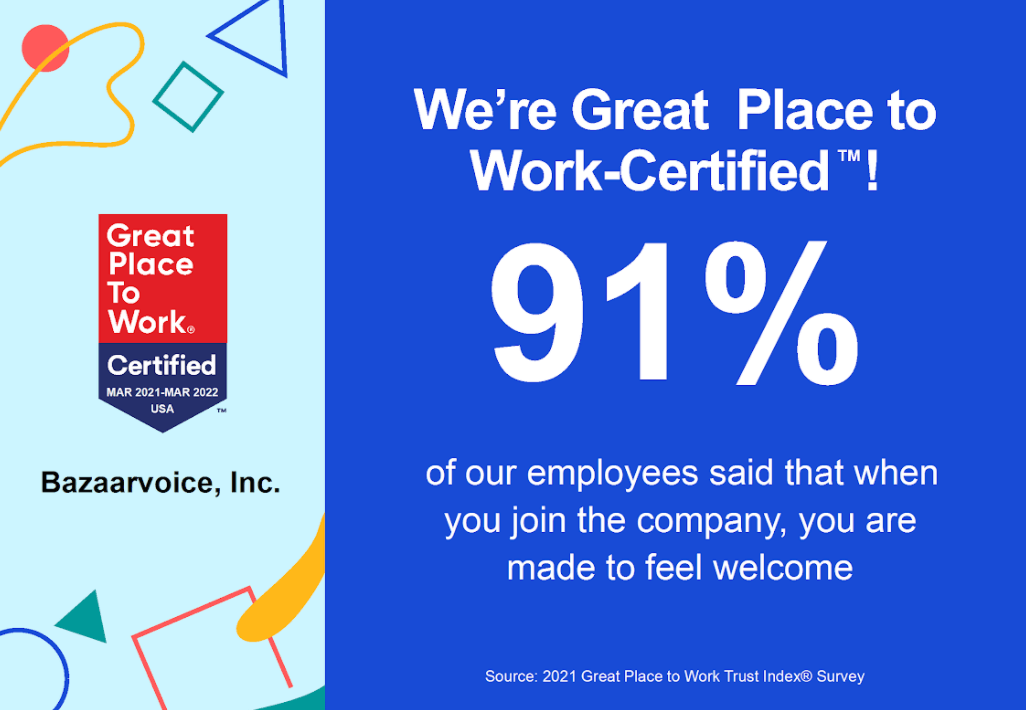 Great Place to Work certification is recognized worldwide by employees and employers alike and is the global benchmark for identifying and recognizing outstanding employee experience. We're thrilled that our employees have agreed that we deserve this designation, and there is no way we would be able to make it so without all of their hard work, dedication, and positivity. Because, just like our company value states, we are stronger together.