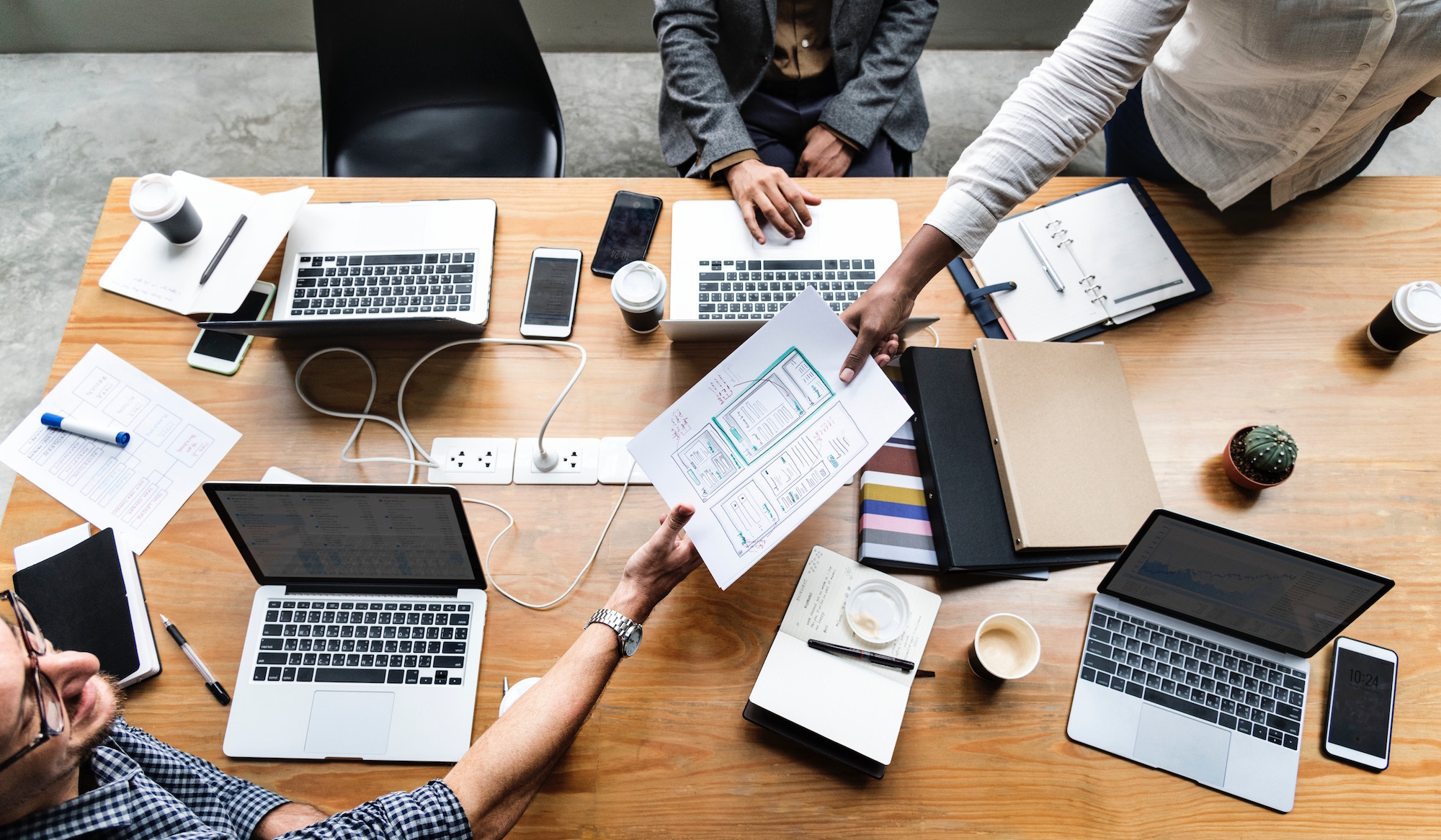 Last month, we announced that we had been selected by Walmart to join their Connected Content Partner Program, through which we will help suppliers collect and display influential ratings and reviews. Walmart created the Connected Content Partner Program to make it easier for suppliers to identify reliable content partners for a variety of product page content needs.
Walmart's investment in product content is a reflection of the larger trend that retailers are placing more importance on all types of content, including but not limited to the product page. Content has become an important way for retailers to improve customer experience, tell their brand story, and build loyalty. From product page content to video, let's take a look at how retailers are expanding how they use content in their marketing strategy.

Product page content
Walmart's Connected Content Partner Program is just one example of how retailers are investing heavily in the product page. Product and category pages have a direct correlation to SEO and conversion; 98% of shoppers have been dissuaded from completing a purchase because of incorrect or incomplete product page content. At this point in the evolution of e-commerce, most companies understand the importance of covering the bases in terms of product content: product name, description, photo, price, and customer ratings and reviews are basic requirements for any e-commerce page.
Now, retailers are going above and beyond by providing more information on the product page that can help consumers make purchase decisions. For example, Rent the Runway includes detailed, product-specific notes about sizing and fit and a Stylist Notes section, which provides suggestions for matching accessories and shoes. In the reviews, previous customers can include details like size, occasion, height, age, body type, and weight and are able to share photos of their purchases, so that other shoppers can see how the product actually fits on someone like them. Shoe and accessory retailer DSW takes customer photos one step further; alongside the reviews on the product page, DSW pulls in social media images of real customers wearing the corresponding product, offering the digital version of word-of-mouth validation. Millions of visitors viewed both the review and the social media content, and those who did were more than twice as likely to buy than those who did not, which resulted in a doubling of the revenue per visitor.
"A challenge for any online retailer is the missing in-person 'try on' element. Letting customers read reviews on how a shoe fits or feels along with seeing customer photos for style, fills that gap. The combination of text reviews on key elements like fit and comfort, coupled with the style inspiration from visual content, leads to increased consumer confidence. The two types of content overlap in their overall purpose. A shopper might be looking for a shoe for a nice occasion and see that a particular sandal has reviews saying it's comfortable. That checks off one box in their buying decision. Then looking at the [social media] content and seeing other customers wearing the sandals in certain styles, checks the other box." — Alison Wagner, Digital Product Specialist, DSW
When it comes to curating and collecting this content for product pages, retailers are investing in a variety of tactics and vendors to make sure their product and category pages are as comprehensive as possible. For example, Walmart's Collected Content Partner Program includes twelve different vendors, including Bazaarvoice, who help suppliers with everything from rich media to content enrichment. Similarly, to collect consumer-generated content, which is just one type of product page content, retailers deploy a number of tactics, including organic collection, syndication, contests, and sampling.
Once the content on the product page is thorough, accurate, and fresh, the next way to improve is through personalization. Product and category pages are great spots to offer product recommendations or display other content tailored to shoppers' behavior. As mentioned in our first blog in this series, retailers like Neiman Marcus and The Home Depot do a great job of using consumer data and behavior to inform their product recommendations. Effective personalization helps consumers find what they are looking for faster and makes shoppers feel as though retailers know them and their preferences.
Influencer content
In a recent study from Launchmetrics, almost 80% of professionals claimed to have implemented influencer campaigns last year. Companies of all sizes have bet on influencer marketing, and though they may have been slower to the game, major retailers are no exception.
When it comes to fashion retailers, Nordstrom is a leading example of a business that has welcomed digital marketing innovation while still maintaining its classic brand identity. The retailer has embraced influencer marketing for years. Beyond just social media campaigns, the retailer has evolved its influencer strategy to include collaborations and exclusive lines, which shifts influencer content from a brand awareness play to a tactic that drives tangible sales. Just one example: a Nordstrom-exclusive line by influencer Arielle Charnas of Something Navy with Treasure & Bond was reported to have brought in over $1 million in the first 24 hours of launch.
Influencer marketing is not just for fashion brands. Beauty, consumer electronics, and toys are also major markets for influencers. Retailers like Walmart and Best Buy have tapped into the unboxing phenomenon; unboxing is when an influencer films themself opening (unboxing) a new product, providing commentary along the way. This trend primarily took off on YouTube channels, but Walmart and Best Buy have both taken it a step further. Just this August, Walmart partnered with the six-year-old YouTube star of Ryan's ToyReviews to launch a toy line in Walmart stores. Best Buy partnered with Packagd's Unboxed, an app dedicated entirely to unboxing content; users will be able to easily purchase the products they see through an in-app shoppable experience, powered by Best Buy. It's clear that retailers are still eager and willing to invest in influencer marketing and will continue to redefine what influencer content looks like.
As influencer marketing has become ubiquitous, it has also come under more scrutiny. Because it is a relatively new marketing strategy, it went without regulation for some time, and government agencies have had to step in to make sure that brands, agencies, and influencers are transparent about sponsored content. Today's consumers demand authenticity, and there has been backlash against influencer content that is misleading, fraudulent, or inauthentic.
In our recent study of 4,000 consumers, 62% said they believed influencer content takes advantage of impressionable audiences, 55% said influencer content was too materialistic, and 54% said such content misrepresents real life. This sentiment has been heard by brands, and many have adjusted their influencer strategy accordingly. Macy's is a recent example of this. Last year, the retailer launched a pilot program that aimed to position its employees as brand advocates. The program has grown from 20 members to over 400, and Macy's will be rolling out the program more broadly in 2019. Similarly, the retailer is currently running its "Find the Remarkable You" campaign, which highlights six different women. These women are not influencers; one is a public defender, and another is an assistant coach for a men's basketball team. Rich Lennox, Chief Marketing Officer at Macy's, said the company was "concentrating on casting women in our commercials who are more representative of real women." Whether its employees or real customers, we can expect to see retailers using more of these authentic voices in favor of super-influencers.
Specialized and long form content
As retailers have evolved their marketing strategy to meet changing consumer behavior, they have shifted how they look at content marketing. Retailers today can no longer solely rely on traditional channels like print, television, and radio. Consumers, particularly those in younger generations, also expect brands to project a strong identity, to have a story to tell. Because of this, retailers have explored different ways to showcase different types of content.
In the best examples, retailers have created new types of content in response to their customers' needs. For The Home Depot, professional contractors make up 3% of customers, yet generate almost 40% of its revenue. To reach this audience, who is often on the go, the retailer prioritized video content and gave these professionals a community where they could connect with each other. Its competitor, Lowe's, has also adopted a similar content strategy.
When it comes to long form content, it helps to have a strong brand story, like outdoor equipment retailer REI. Paolo Mottola, Managing Editor at REI, has said that the goal is to make content that is "educating, inspiring, and engaging customers" and "gets more people understanding that the outdoors is accessible for all." REI does this through a variety of different types and formats of content — from blog posts and Instagram photos to technical articles and podcasts. Most unique is the company's long form video content, which are often documentaries showcasing real people, many of whom are actual REI customers. One 38-minute film, Paul's Boots, has been viewed over a million times on YouTube. REI's long form content allows the retailer to build a deeper relationship with its customers; the company is viewed not just as a retailer that sells outdoor equipment but as a partner in outdoor adventure.
---
Working with our top clients, I see more and more how different retailers are investing in their content strategy, all the way from the product page to marketing campaigns. Retailers, because they carry a multitude of other brands' products, have not always had a clear sense of brand identity to communicate to consumers. That has changed, and retailers are relying on content of all kinds to stand out from competition, deliver a positive customer experience, and communicate a strong story that resonates with consumers.
To see more examples of how retailers build loyalty with consumers, follow along with our blog series.