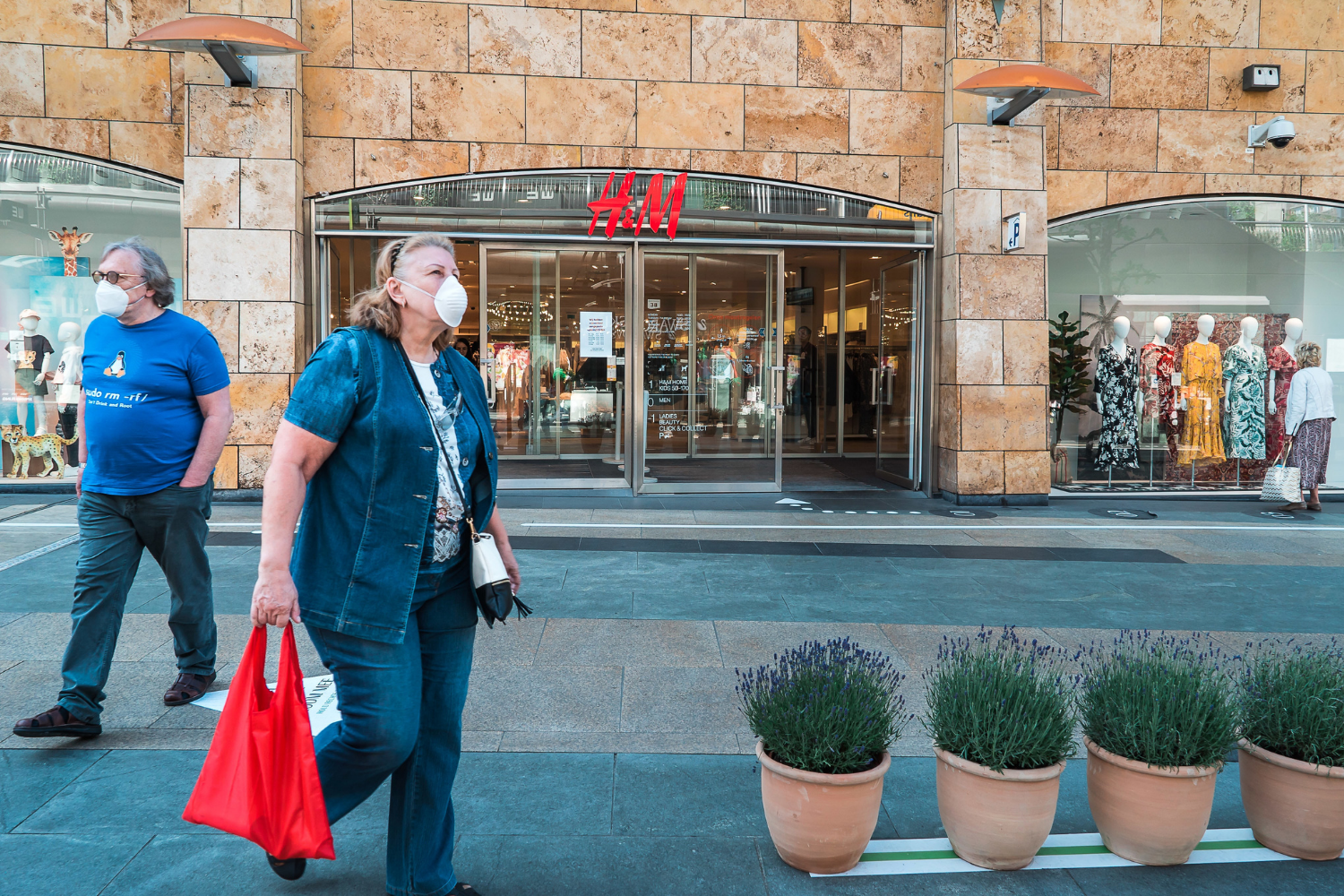 When COVID-19 was declared a global pandemic in March, few expected that six months later we'd still be dealing with its effects, or that it would have such an impact on every aspect of our lives, including how we shop. As fall approaches, we're seeing shoppers continue to shift their behaviors to deal with what feels like a never ending pandemic in some regions
According to an August 2020 Influenster survey of over 13,000 community members in North America and Europe, 80% of shoppers in North America, the U.K., France, and Germany said their shopping habits changed as a direct response to the COVID-19 crisis and stay-at-home orders.
But, how exactly have shopping behaviors changed? Here's a look at some of the the latest pandemic trends in commerce:
Consumers blend online and in-store shopping
E-commerce sales have surged during the pandemic. Online shopping increased 55% in July year-over-year, reaching $66.3 billion, according to Adobe's Digital Economy Index. During the pandemic, buying "online with home delivery" has been a preferred shopping method – in fact, more than half of respondents indicated 'online with home delivery' has been their primary way of shopping during the pandemic.
Consumers are still shopping online, but as stores are slowly reopening, they're visiting retailers, too. 48% of survey respondents say they're doing a combination of online and in-store shopping, with only 17% exclusively shopping in-store.
More than half (55%) of respondents would go in-store even if a retailer removes some of their favorite interactive features, like in-store sampling and product trials.
More than 30% say they're shopping online for products they'd normally shop for in-store or that they can't find in-store, while 31% are shopping in-store for products they can't find online. Most are shopping online from brand and retailer sites and in-store at retailers like Target, Walmart, and Boots.
Shoppers expect in-store safety measures
After a few months on lockdown, stir-crazy consumers have anticipated store reopenings and shopping at their favorite retailers. But, shoppers expect stores to take safety seriously, otherwise, they won't feel comfortable browsing in person.
70% of people expect retailers to require employees and other customers to wear masks, 68% want hand sanitizer stations installed, and 62% think stores should mandate social distancing. Shoppers also believe brands should promote their in-store precautions and openly communicate how they're protecting their customers and employees.
Shoppers strive to support small businesses
Even before the pandemic, consumers were becoming more mindful of where they shop and opting to spend money where it could make the most impact. Lately, shoppers are showing more interest in supporting small businesses, which have been especially hard hit by COVID-19.
More than 40% of consumers report shopping at small businesses more since the pandemic. Among those shoppers, 69% are purchasing from the small businesses' online stores, and 46% are purchasing in-store.
Some shoppers are actually choosing smaller retailers and brands over their bigger counterparts. Nearly 30% say they're supporting small businesses over large companies like Amazon.
Price and quality influence most purchases
In the early days of the pandemic, shoppers faced empty store shelves and shortages of products like toilet paper, cleaning supplies, and some beauty products. At that time, availability and price were the most influential factors on purchase decisions, followed by product quality.
Today, many stores have reopened and product shortages have waned, so availability isn't as much of an issue. Now, 48% say price most influences whether they purchase something, and 39% list product quality as their top priority.
Shoppers eye how brands are responding to the crisis
Shoppers are paying close attention to how brands are responding to the COVID-19 crisis, and they have high expectations. Nearly 70% expect brands to protect the health of employees and consumers, and they want brands to follow sanitation guidelines provided by health officials. Shoppers also think brands should share information about products in a way that demonstrates understanding and sensitivity to how the pandemic is affecting people's lives.
Brands and retailers that take these factors into account have a shot at winning over consumers. In fact, 73% of consumers said how a brand responds during the crisis will impact their brand loyalty or the likelihood that they'll purchase from the brand in the future. More than 40% of shoppers started using a new brand because of their coronavirus response.
The pandemic could have a lasting effect on shopper behaviors
No one truly knows how long the COVID-19 crisis will extend or what it's lasting effects will be. But, we suspect some of these new shopping behaviors will stick around for a while.
While 27% of our survey respondents say it's "too soon to tell" how their shopping habits will change long term, 28% say they'll likely return to shopping how they did before the crisis, but with a few modifications.
Brands and retailers continue to navigate the COVID-19 crisis and figure out what their new normal will be, and success depends on understanding how the pandemic is impacting shopping behaviors. Learning what's driving their purchases, focusing on safety and sensitivity, and optimizing online and in-store shopping will most resonate with shoppers.