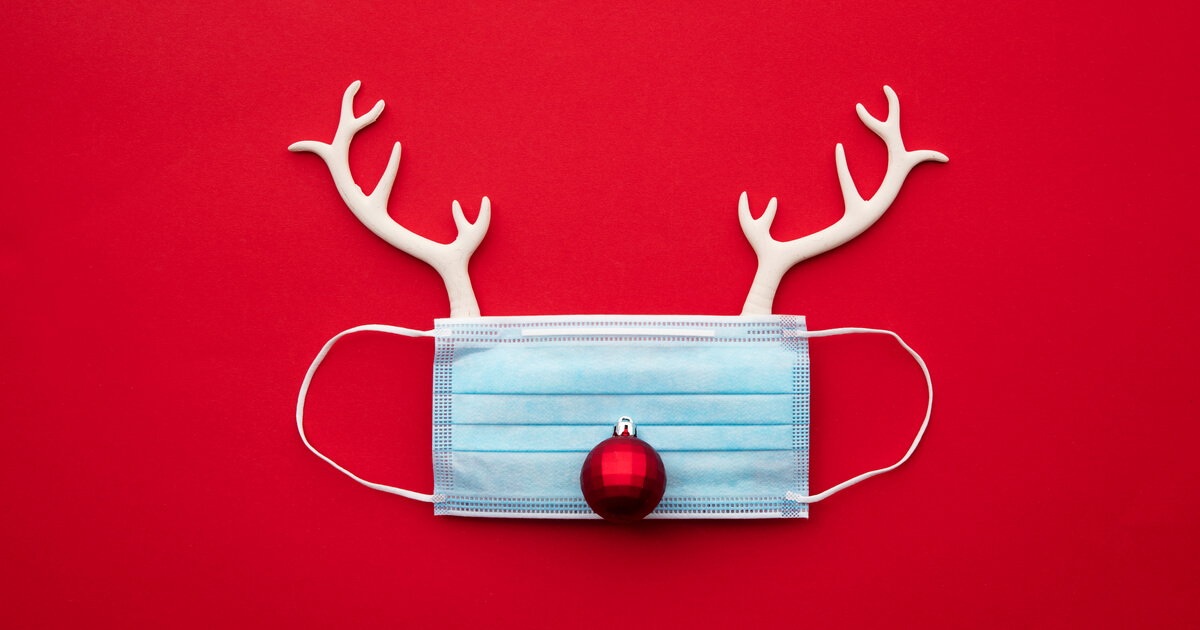 From shipping issues and product shortages, to canceled holiday parties and family gatherings, it's probably safe to say that the pandemic holidays weren't as enjoyable as former ones. So, now that COVID-19 has persisted, what do this year's holiday shopping statistics tell us about the upcoming holidays?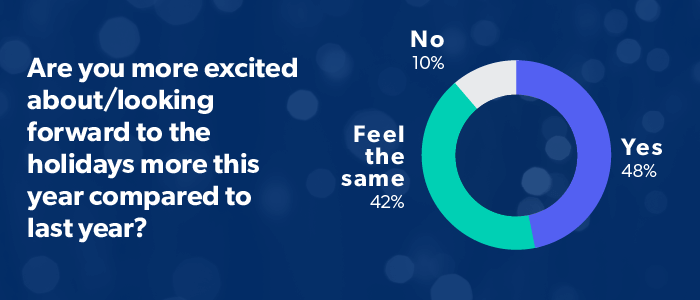 To find out, we surveyed almost 9,000 American members of our Influenster community to see what their plans are for this holiday season. We asked them to tell us how they're celebrating, who with, and where and how they're shopping for it. 
Even with less or no restrictions, the holidays still feel different
Sporting events and live music festivals are being held at full capacity, so it should come as no surprise that almost half (49%) of respondents said that COVID won't affect their holiday plans. However, when asked if they feel that the holidays will resemble the holidays pre-COVID:
49% said not quite, but more so than last year
26% said they'll still be taking precautions
25% said they'll be the same
32% said that their holiday event will require everyone to be vaccinated.
Consumers are heading online for traditionally in-store events
COVID may be affecting the way about half of respondents celebrate the holidays this year, much less are letting it affect how they shop. Less than a third (30%) of respondents said that COVID will affect their shopping plans, while almost half (45%) said 'no' and a quarter said 'maybe'. In fact, 61% of respondents said that they'll be spending the same amount of money as they did last year on gifts, while 22% said that they'll be spending more. 17% said they'll be spending less.
For those who said that COVID will affect how they holiday shop, 40% said they'll utilize a combination of online and in-store shopping, whereas 38% said they will primarily/exclusively shop online. But they won't just be shopping primarily online, they'll be browsing there as well.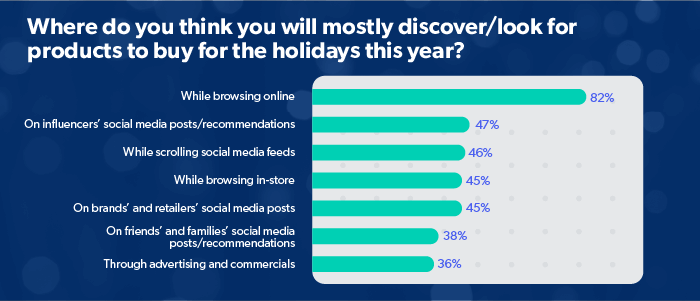 This year, given the hesitation to return to in-store shopping, Black Friday looks like it will be more digital than ever before.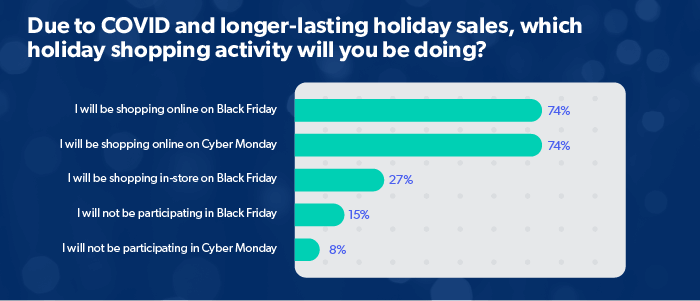 Consumer purchasing decisions are looking quite a bit different, as well. After a year of hardship and separation, people are looking to get sappy.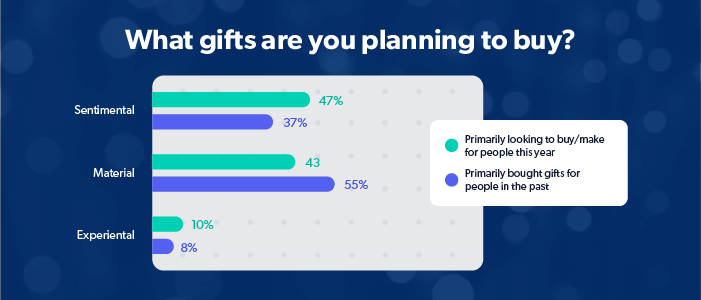 People are traveling and gathering, but mostly with family
Over a quarter (27%) of respondents said that they'd be hosting a large family/friend gathering for the holidays this year, with more people than just who live in their household, but almost half (43%) said 'no' and 30% said 'maybe'. Last year, a little over half (55%) said that they had or attended a large gathering as they do often/always do. 42% said they didn't at all due to COVID.
While over a quarter (27%) plan on attending/hosting a celebration with friends, like a friendsgiving, only 9% plan on attending their office's holiday party.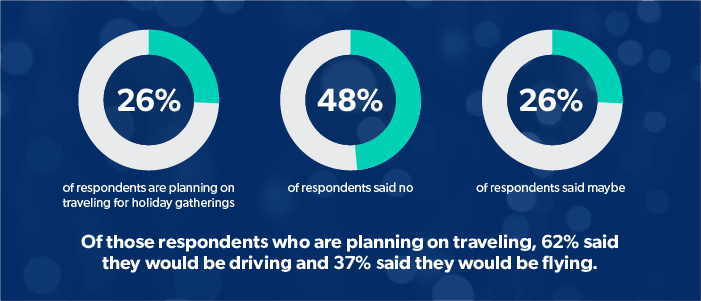 For those not gathering, 46% will be celebrating virtually and buying gifts online to have them shipped to their friend/family's house. Another 23% who will be celebrating virtually will be sending gifts in the mail. 
Get more statistics beyond holiday shopping
So, while the holidays may not look exactly like they have in years previous, they're getting there. Just like last year's holiday shopping statistics told us, brands and retailers need to ensure that their e-commerce offerings are ready for an onslaught of customers.