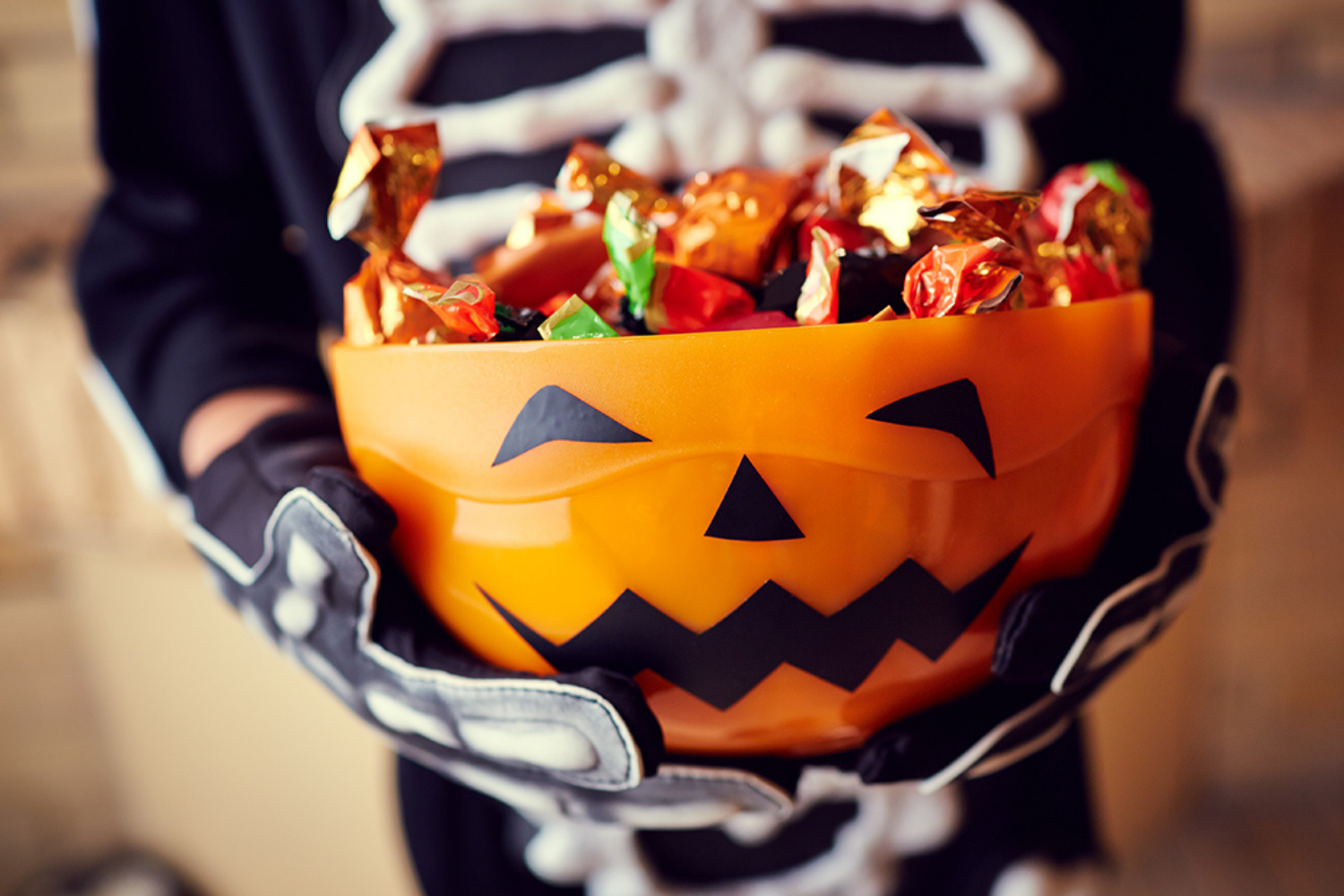 Halloween is definitely a sweet spot in 2020. From clever costumes to giant bowls of candy, there are still reasons to celebrate at home this year. Monster movie marathon, anyone?
In the past 12 months, candy and chocolate products on Influenster received over 349,122 reviews. Within the candy category, gummy candies proved themselves to be most popular with 133K reviews on Influenster.com and 8 out of 10 spots on Influenster's most reviewed candy and chocolate products.
While the most popular candy overall was Sour Patch Kids Soft and Chewy, we wanted to see what reviewers were sweet on in each state. 
Between this year and last year, Illinois was the only state to have the same favorite candy: Nestle crunch. Here are this year's most reviewed candies by state: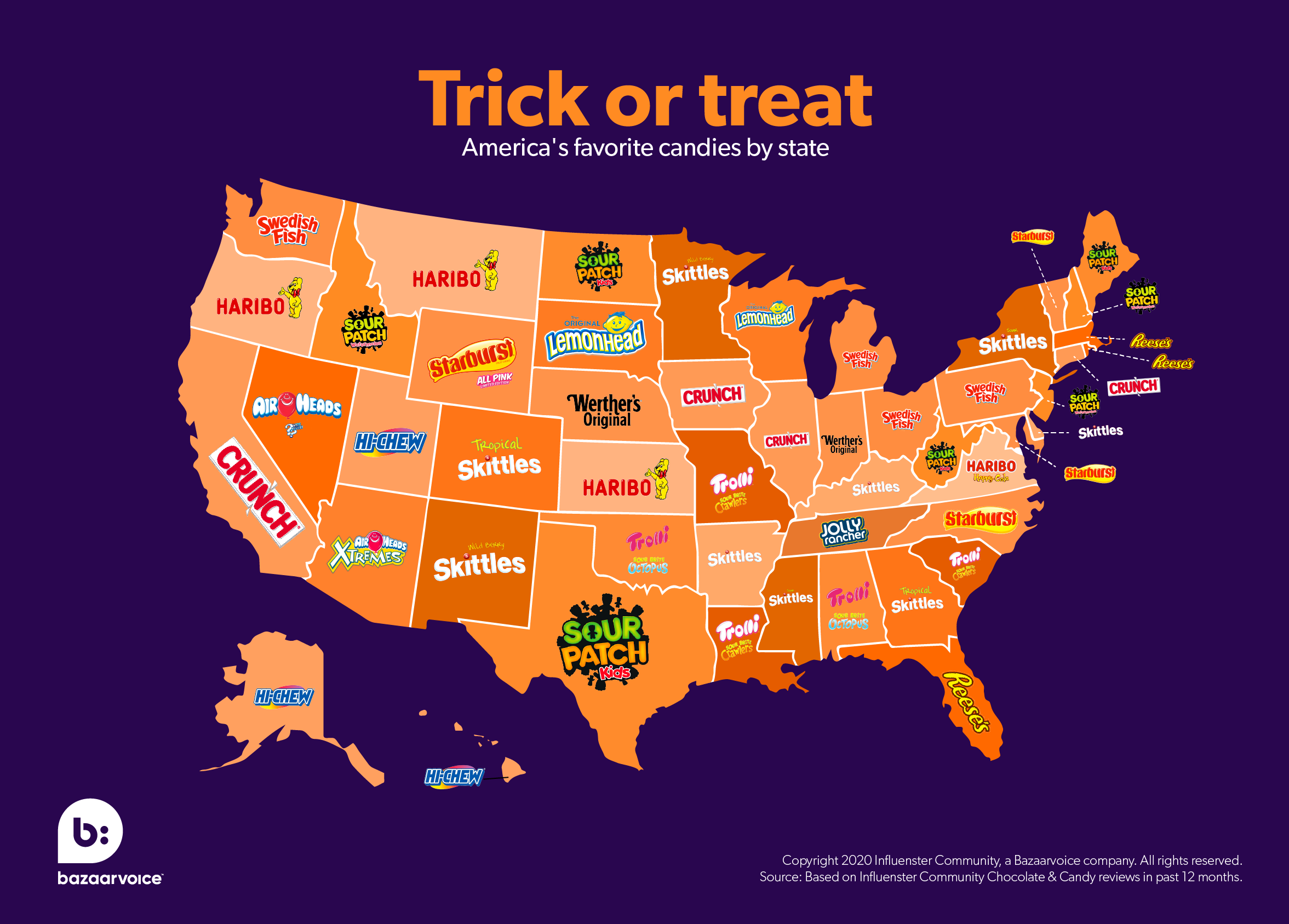 –––––––––––––––––––––––––––––––––––––––––––––––––––––––––––––––––––––––––––––––––––––
Want to learn more about what insights the Influenster community can offer for your business? Connect with us here.