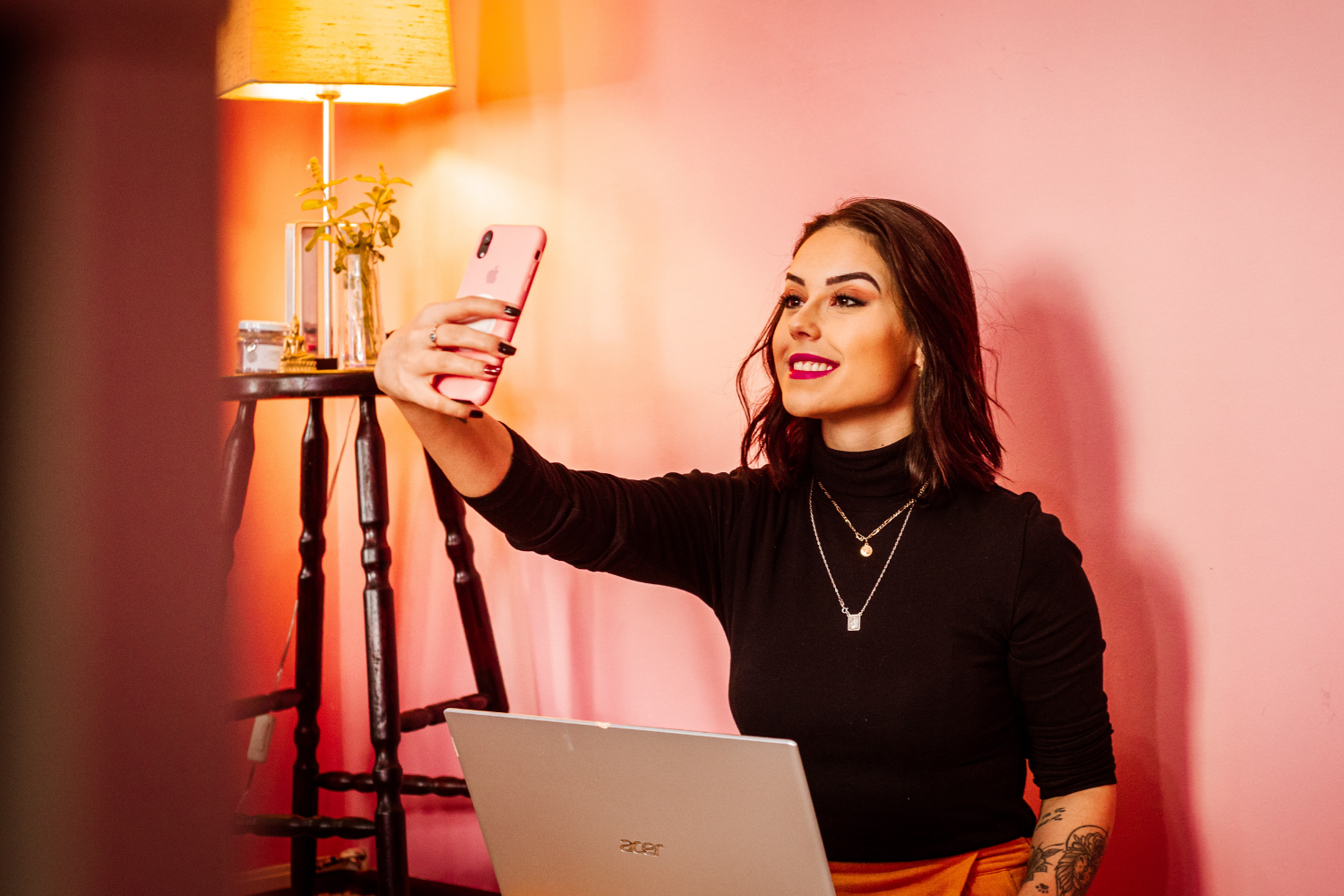 Influencer marketing has been around for generations, long before the term was ever coined. One of the first examples of influencer marketing was in 1765, when potter Josiah Wedgwood created a tea set for Queen Charlotte of England and began promoting himself as "Her Majesty's Potter," which solidified his brand and attracted customers.
In 2020, the influencer marketing industry is valued between $5 billion and $10 billion. Influencer marketing is practiced by 93% of marketers, and 69% planned to increase their influencer marketing budgets in 2020, according to AspireIQ. In our 2020 Shopper Experience Index, we found only 28% of shoppers globally trust influencers, but for those that do, 77% were satisfied after being influenced to buy a product. This type of marketing is primed to become even more popular in the coming years.
Over the years, brands have typically tapped celebrities to help build brand awareness and consumer trust. While these super influencers still play a key role in marketing, social media has given brands a new way to connect with consumers through more relatable nano- and micro-influencers and other consumers themselves.
Micro-influencers typically have fewer than 50,000 followers, and nano-influencers have fewer than 5,000 followers. Both often focus on niche topics, like being a mom, into fitness, or having an interest in clean products. While super influencer partnerships still exist, many brands are finding more success partnering with nano-, micro-influencers and everyday consumers, all of whom are closer to their target shopper demographics than a celebrity.
Authentic peer-to-peer recommendations will always be in
As Scott Cook, co-founder of Intuit, said, "A brand is no longer what we tell the consumer it is. It is what consumers tell each other it is."
Think of your consumers as your on-the-ground marketing team. They're the ones using your products daily and talking to others about them. So, it's important to build a community of loyal consumers to promote your brand for you. Ask these followers for their feedback and encourage them to share their thoughts with the community.
Through Influenster, you can leverage thousands of data points from its millions of community members to hyper-target the right shoppers to generate authentic content. For example, send customized sampling boxes full of products or offer cash back rewards after an online or in-store purchase to increase product reviews and social content.
While trends in influencer marketing may change, peer recommendations are here to stay.
Get the right people talking about you
Consumers want to see how your brand fits their lifestyle, meets their needs, and makes their life easier or more enjoyable. Are you working with the right people to get your vision across?
Think of it like this. Which seems more trustworthy—someone shouting a recommendation into a megaphone at thousands of people versus a friend calling you directly? The latter, right.
Just 4% of people trust what macro-influencers—those with 500,000 or more followers—have to say, according to media agency UM. On the other hand, 70% of respondents "agree" or "strongly agree" with the statement, "social media posts from my friends and family advocating a brand/product influence my purchase decision," according to an Influenster survey in June 2020 of over 4,500 community members.
Look for influencers who are already fans of your brand, as their messages will come across as the most authentic. And, they'll be about to reach consumers with relatable content that will appeal to shoppers.
Focus on genuine engagement over follower count
It may seem that influencers with the largest followings are your best bet. But, quality of followers matters more. Data show engagement rates fall as an influencer's follower counts grow.
Consumers are more likely to trust—and, therefore engage with—someone they know or someone with a niche focus. Choosing influencers with between 1,000 and 5,000 or fewer followers, called nano-influencers, is the sweet spot for many brands.
According to a study by Influencer Intelligence, 78% of marketers who are not yet working with nano-influencers believe they will do so soon. Smaller circles with a niche focus drive higher engagement, and 45% of marketers said they work with nano-influencers because of their higher engagement rates.
Influenster offers a community of more than 7 million everyday consumers, nano-influencers, and micro-influencers, who are trusted by their peers. Activating this community can help generate UGC, maximizing your social advertising spend and engagement.
Be authentic and informed to connect with your community
Consumers want social media content that's informative, entertaining, and serviceable, but they also expect content from brands to align in some way with their values and be relevant with what's happening in the world. According to Edelman's 2019 Trust Barometer, more than 60% of consumers consider themselves "belief-driven buyers," who choose, switch, and avoid brands based on a company's stance on societal issues.
With an ongoing pandemic and extensive political unrest, consumers are paying attention to how brands are responding and what messaging they're pushing. Make sure that the influencers you select share your brand values and have a solid reputation. They'll be able to connect with consumers in ways that are relevant and sensitive to their needs in the current times.
In a May 2020 Influenster survey, about 30% of consumers said they want brands to both share information on new services they're offering in response to the crisis and how they're supporting frontline workers. Shoppers want brands to focus more on social responsibility over sales, and 35% look at a brand's social media channels to seek out these messages. Using influencers can help you communicate these messages in authentic ways.
Influencer marketing and consumer trust will continue to evolve. As your marketing strategy shifts, pay close attention to who you choose to work with and the messages you choose to share. The more authentic the influencer, the more relatable the content they'll create, and the more likely you'll build trust with shoppers.