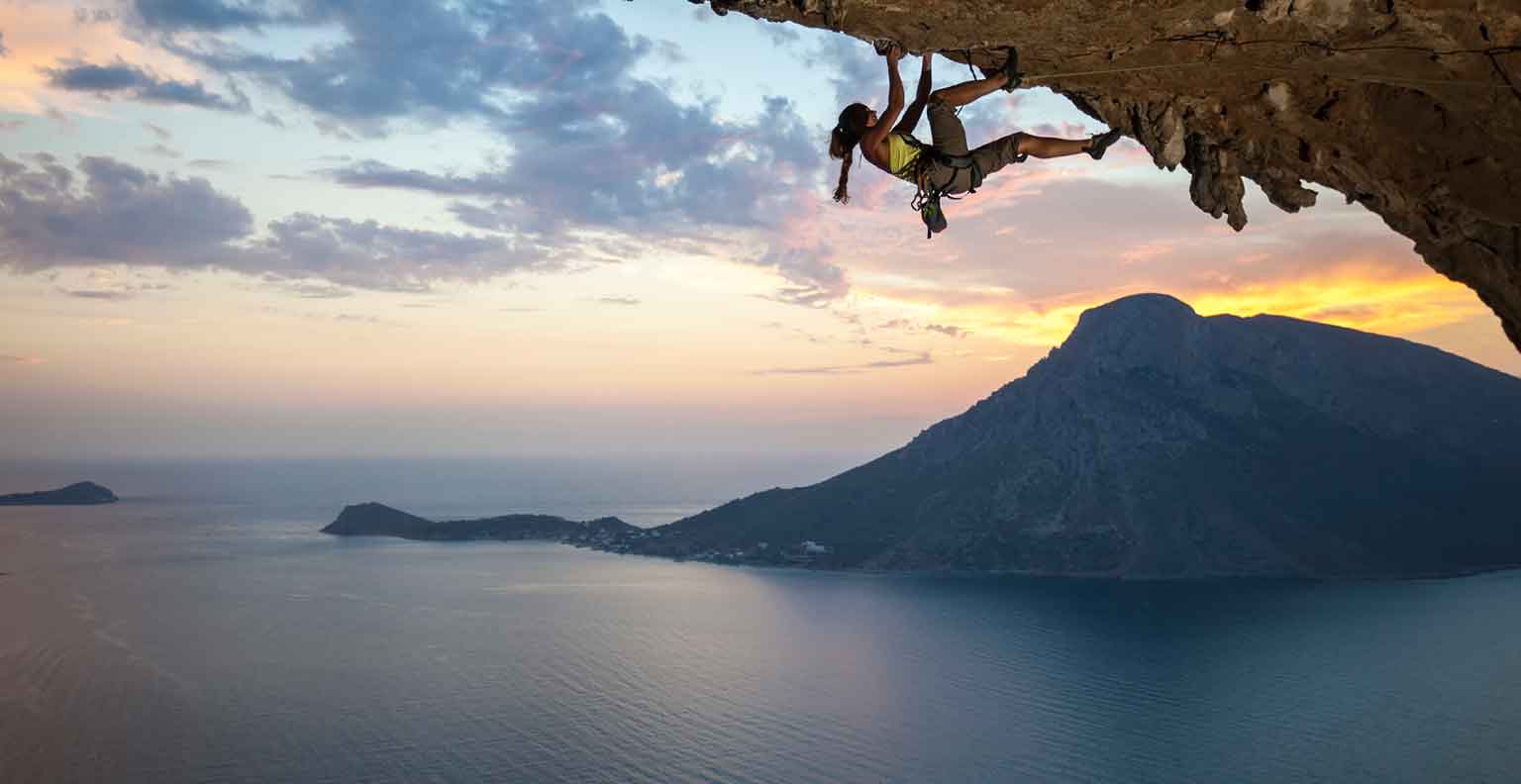 It's challenging for small companies to make a big impact. But endurance accessories brand Sealskinz has found a way—using the power of consumer generated content.
Established in 1999, Sealskinz empowers outdoor enthusiasts with its waterproof, windproof and breathable products. As an emerging brand in an industry most shoppers aren't familiar with, and with few competitors making similar products, reviews from users provide potential customers with product insights that traditional marketing can't match.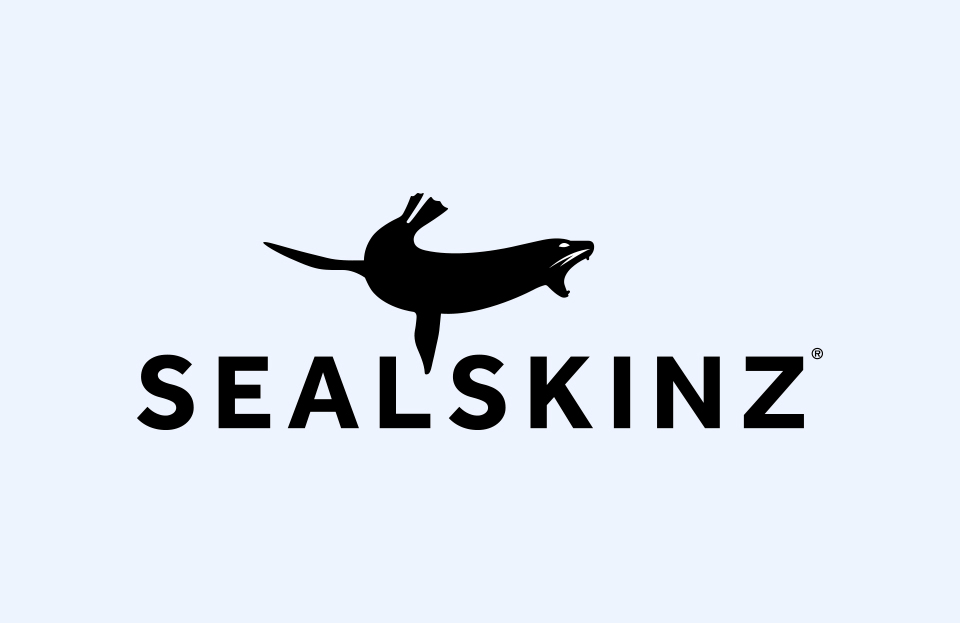 "We're a relatively new brand in a space that very few companies occupy," explains David Richards, Head of Marketing at Sealskinz. "We have to educate people about the benefits of our products to win them over, and user generated content is crucial to doing that."
Publishing reviews dramatically boosts Sealskinz sales conversions
Since Sealskinz began publishing reviews on its website using Bazaarvoice Conversations, the company gained a dramatic rise in shopper-to-purchaser conversions. In December 2014, there was a 102.6% conversion increase in shoppers who engaged with reviews compared to those who didn't.
"It's phenomenal what we see on conversion reports," says Dave. "It's better than we would have ever thought it could be."
Review qualification, syndication boosts effectiveness
Collecting reviews and posting them online is just one advantage of Bazaarvoice Conversations. "Some review companies will only capture content from purchasers, and that's their way of qualifying reviews," explains Dave. "But Bazaarvoice doesn't limit the amount and type of information we can collect. They're able to also validate content that's captured from people using our products who aren't necessarily online purchasers." This allows Sealskinz to collect content not only from online purchasers but also customers who purchase via their retail partners.
Bazaarvoice also provides content syndication, which lets reviews be shared across different websites. Sealskinz recently shared reviews of 34 products on 106 product pages on four retailer websites, greatly enhancing the reviews' visibility and effectiveness.
Seller ratings promote Sealskinz company credibility
Bazaarvoice Conversations offers a Google seller ratings feature, which lets Sealskinz collect and share reviews about the company itself. Once company ratings are sent to Google, they can appear in search results as Google Seller Ratings and Google Product Listing Ads.
"We're a small company from the UK, and we don't have millions of dollars to advertise how great we are," says Dave, "so it's important people have the trust of knowing we are a reputable worldwide company. That's what Google seller ratings do for us."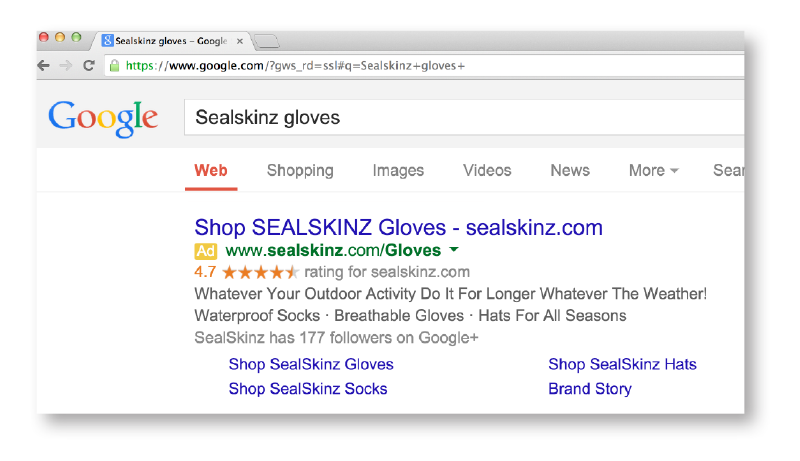 Use reviews to learn about customers, and improve products
While reviews give Sealskinz customers buying confidence, they also provide valuable knowledge about the customers.

"With Bazaarvoice, we have the ability to access data we've never been able to get before," says Dave. "We can see which products people are buying, how they're using them, what their experience has been, and other information we can use to make them better and sell them more effectively."
Sealskinz meets regularly about customer feedback on lower-rated products, and determines how to address the concerns. Based on review feedback, Sealskinz made manufacturing changes to two products and eliminated the issues causing lower rankings.
Reviews also enhance marketing and sales 
Knowledge gained from reviews helps Sealskinz improve sales and marketing in ways not previously possible.

"Content from reviews helps us identify key wholesale markets," says Dave "We have one general-purpose outdoor glove that reviews indicated was being used extensively for mountain biking. So we started targeting cycling retailers with it. At one store alone, they ordered 2,000 pairs. We would have never known to do that without reviews."
As Sealskinz demonstrates, reviews provide a vast range of benefits for customers, retailers and and businesses. Small businesses in particular gain benefits from reviews that were previously unavailable using traditional sales and marketing.