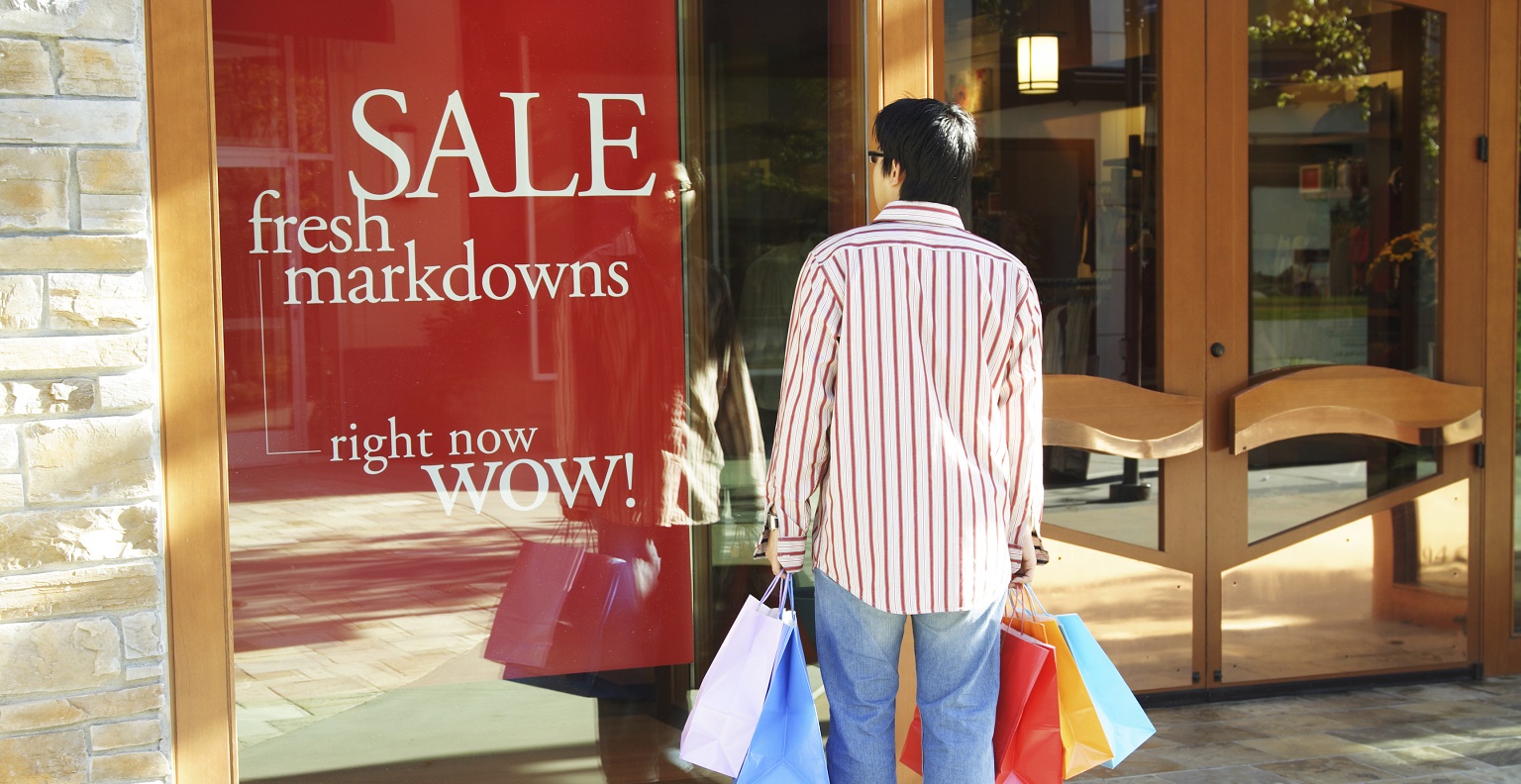 People don't distinguish between channels. Whether they're browsing a brand site at home or checking reviews on their phone in the store aisle, consumers see it all as simply "shopping." The moment of truth – the moment at which the shopper decides to buy – can be anywhere and at any time. According to Bazaarvoice CEO Gene Austin:
"Like your brand, the moment of truth is defined by the consumer. The moment of truth is, 'I need the content now, anywhere, anytime, on any device, with impeccable quality.'"
Omnichannel consumers demand consistent, quality brand experiences
Today's hyper-connected consumers view the Internet as just as much a part of their "real world" as physical stores. The tough thing is, though, as the real and the digital worlds blur, the media channels that connect them are fragmenting, creating new arenas every day in which brands are expected to participate. AOL's David Shing agrees:
"Fragmentation is only getting worse. It's getting wider and wider and wider. So those conversations and those engagements, those abilities to brag about your brand are happening in different places today."
Consumers want all of the benefits of online shopping while browsing the aisles, and vice versa, on all devices. They expect online deals and delivery options, for example, to be available in stores as well. Meeting the omnichannel consumer's demands requires brands to map out their customer journey and deliver the same quality experience everywhere consumers touch the brand. Exact Target VP of Mobile Products RJ Taylor agrees:
"There are actually moments across the customer life cycle from their original awareness through evaluation, purchase, usage, repurchase, and then advocacy. And this is just a fraction of all the moments that are out there that we need to be thinking about… We have to understand the individual moments that a customer or consumer is in, and then create journeys that map to those moments."
One of the hallmarks of a great brand experience is the story the brand tells – which has omnichannel implications too, says Michael Smith VP of eCommerce, Sterling Jewelers, Inc.:
"You hear the speakers talk about, 'The brand that tells the best story wins.' It's really true, but you have to tell that story consistently across all these touch points… the story that you and your company, your brand, your products can tell, it has to be told repeatedly in a very clear and linear way across all these touch points."
That story isn't limited to brand-created messaging, either. A large part of the story a brand tells is the story its customers tell – the firsthand opinions of real product owners. It's as important for that user-generated content (UGC) to be available across channels as it is for any other brand media, says The Home Depot's Sydney Katz:
"Make sure that from a customer perspective that the user-generated content will be available for customers however, whenever, wherever they want it… If they're in the stores, how can we get that content for the customers while they're in their shopping experience in an easy way?"
This post is an excerpt from The Social Trends Report 2014. Download the full report here to learn 2014s top trends from the world's foremost marketers, social strategists, and business thinkers shaping the digital marketplace.
Helpful, mobile-optimized content is stickiest
Mobile is the fastest-growing channel, with more people spending more time (and money) every year consuming content on their smartphones and tablets. This makes it critical for content like marketing emails, product pages, and review submission pages to be mobile-optimized, lest companies risk losing shoppers who reach a non-optimized page and are turned off by the small buttons and tiny text. Exact Target's RJ Taylor agrees:
"Ninety-one percent of U.S. consumers say it's really, really important for content to be accessible across all devices. So you're sending that email on a mobile device, they're opening it up, [they] click-through, where do they land? Where are you taking them? Into a mobile-optimized site, a place where they can submit a rating review, a place in the app, etc.?"
But it's not enough to present content that displays well on smaller screens. Brands can't be mobile for mobile's sake – they have to add real value to the shopper's brand experience via mobile, says AOL's David Shing:
"People call it brand utility. What the hell does that mean? Simply stated, can you be useful to somebody's day-to-day habits and their patterns? Because if you are, you are a brand of utility at that point."
Businesses may get people to download their app, but without making the experience truly useful to the consumer and solving their problems, a first-time user may never open the app again. According to Shing, 70 percent of people will actually try a branded mobile experience once and then never again.  SVP Creative Technologist, Arnold Worldwide Steven Brennan elaborates:
"If you're getting really useful content though (whether it's a coupon, maybe it's a video, maybe it's a chance to interact with a brand), once it becomes useful, that is what will give it sticking power… If it's not valuable, they're not going to use it and they're not going to come back."
That means understanding that the needs of shoppers browsing on their tablets at home are different than those of the mobile shopper standing in a store, with the product in one hand and their smartphone in the other. Smart businesses offer mobile experiences tailored to the needs of both situations.
In stores, mobile shoppers look for information on specific products, including checking product reviews and pictures, comparing prices and shipping options, and reading consumer Q&A. These moments are ideal opportunities for manufacturing brands to reach the shopper with helpful expert content and earned media. Innovations like near-field communication (NFC) and iBeacons allow brands a window into the retail channel – an area where brands haven't historically had much of a voice.
While these innovations are still new, their intuitiveness leads many to predict quick adoption amongst shoppers, says Shelfbucks CEO Eric McMillan:
"You walk up to it with your [retail or brand] app, and you reach out, and you get near the beacon, and it immediately recognizes you're there and passes you content: Expert content, ratings, reviews, coupons, deals, promotions, whatever… And there's a seamless kind of web that weaves the brand and the retailer together through a beacon on the shelf. So finally, brands have a way to engage with the retailer."
Innovations like image recognition, while still new, will eventually allow shoppers to "window shop" at all times. Whether they're looking in a store window, watching TV, or walking down the street, future consumers can be shopping all the time through devices like smart glasses. Bazaarvoice's Pearson illustrates:
"I don't have to ask that lady where she got that dress. In less than a second my smart glasses saw the dress and pulled it up for me. And it wouldn't have mattered if I saw the dress in real life or on a TV show or read about it in a magazine. Through image recognition, all media and all experiences will be shoppable… In 2020, the world will be our storefront. We'll be able to window-shop all the time, without any borders."
Consumers expect a curated visual experience
Product-focused content such as ratings and reviews have historically catered to the analytical left brain—the side that looks for average star ratings and volume of reviews. But there is a new opportunity to appeal to the more artistic, visual, and emotional aspects of the right brain that consumers are spending more and more time engaging with— networks like Instagram, Pinterest, and Snapchat.
This shift in the social web has created a content crisis for businesses that are struggling to figure out how to make their branded content more visual while sifting through millions photos and videos shared by other people about their brands. Over 100 million photos are posted daily to Instagram and Twitter alone.
Smart, progressive businesses know that visual content gives them more power to form stronger, more meaningful relationships with consumers that drive engagement, persuasion, and conversion. Jason Ford, Founder of Feedmagnet and Product Manager at Bazaarvoice, shares how Clinique has benefited from integrating curated social images into their web experience:
"Social networks like Instagram provide a great way for advocates to show their style, share how they're wearing it with friends, and influence their network. For the first time, using a product photo carousel, Clinique was able to tap into the stuff that was already happening in social and put it to work—right on the product page."
By integrating curated social content directly on their product pages, Clinique saw significant results. In an A/B test—showing some visitors photo-gallery-enhanced product pages and others the standard page—Clinique saw a 4% increase in conversion (above the lift from ratings and reviews) on pages showcasing curated social images. Furthermore, the brand saw a 26% increase in engagement, tracking people who visited the page, explored, and played with the carousel.
This post is an excerpt from The Social Trends Report 2014. Download the full report here to learn 2014s top trends from the world's foremost marketers, social strategists, and business thinkers shaping the digital marketplace.