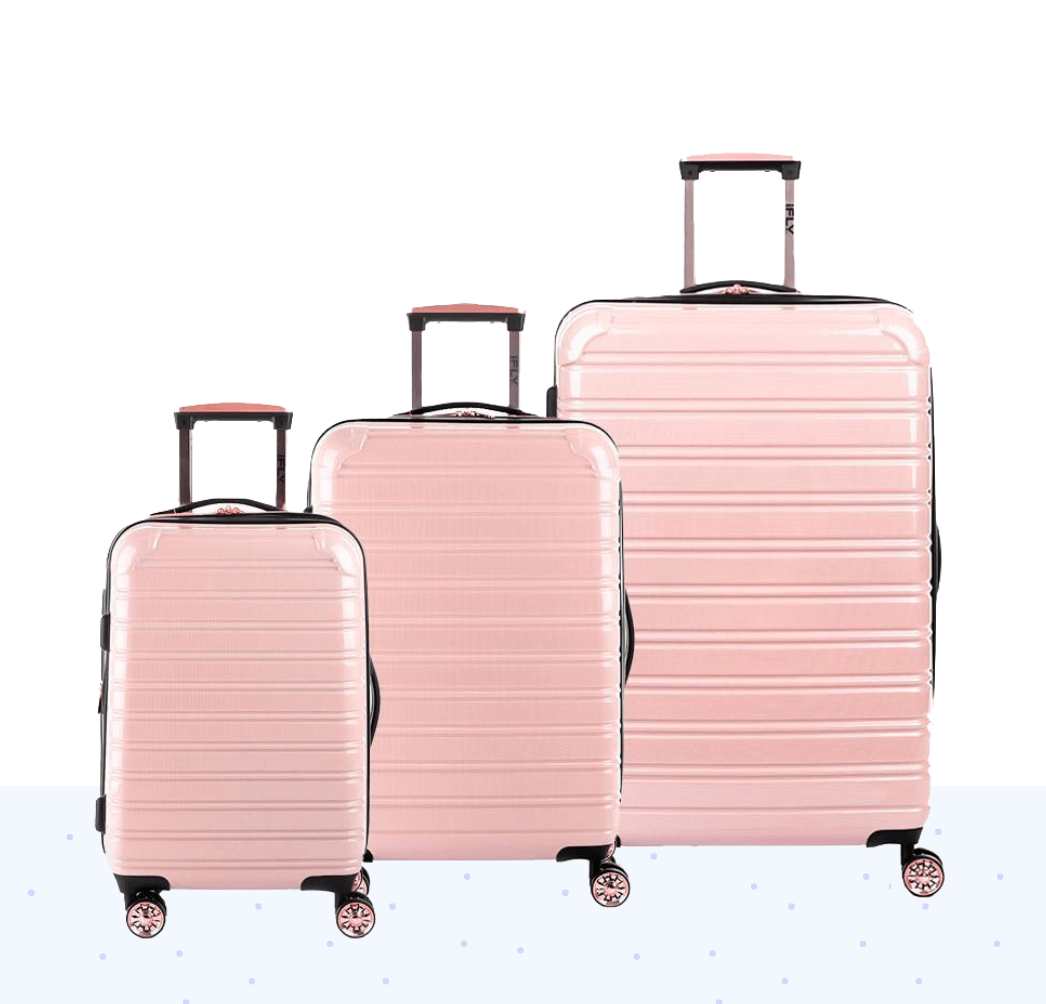 While we at Bazaarvoice can easily provide stats that prove the importance and success of ratings and reviews, I find it more impactful to validate this through real-life examples. Luckily, a huge part of my role involves speaking to our clients about how user-generated content (UGC) improves their products, processes, and overall business.
I recently sat down with David Rapps, President and Chief Strategy Officer at Calego (and its iFLY and iFLYSmart brands) to discuss how his brands use Bazaarvoice solutions to drive success in multiple ways:
Can you tell us a bit about Calego, your history, success, and why you decided to use Bazaarvoice?
We're a leading consumer products company that focuses on wholesale distribution, innovative products, and digitizing wholesale brands. We used to sell everything from handbags, back-to-school accessories, toys, travel goods, health and wellness products, and more. Over the last eight years, luggage has become our core business under a label we created called iFLY.
When we started, we were having initial success on-shelf at Walmart. Essentially at that time, we were a private label company with just a label on a piece of luggage. To build our brand, we made UGC a priority and a point of differentiation.
We were able to turn an unknown wholesale luggage label into a best-selling, award-winning travel brand. When we started, we didn't have social media, a marketing budget, ad spend, a brand, or technology staff. Instead, we were laser-focused on generating reviews and syndicating them to retailers.
As our ratings & reviews platform partner, Bazaarvoice helped us gather and syndicate reviews at scale, which we could not have done on our own.
What are some specific ways UGC has contributed to your company's rapid growth and category leadership?
For one thing, Bazaarvoice has allowed us to uncover insights through customer feedback via ratings and reviews that we may not have gotten otherwise. It's allowed us to completely change the way we approach content, marketing and optimizing products. For instance, we had a soft-side luggage collection that was selling very well. But we noticed that even though it was one of our top selling products, it was averaging 4.2 stars, which is actually a low rating for us. We looked into the reviews and noticed a lot of people saying that the bag was tipping over, and we realized that the structure of the luggage was facilitating a tip. As a result, we corrected its structure. We identified that we needed to correct a problem only because we noticed it through reviews.
By mining reviews, we found valuable insights that gave us an opportunity to make our best-selling items even better.
That's fantastic! I'm happy to hear that reviews have informed product improvements. Do you have any more stories like this?
We sell a hard-side luggage collection called Fibertech that was originally sold in black. We then developed a rose gold version. The sales in each color were pretty even, practically one-to-one, and both were very popular.
However, we saw that customers who bought rose gold luggage were much more passionate about their purchase and more inclined to leave a review. Even though sales were equal in the beginning, it was through this passion and enthusiasm gap that we realized the rose gold version is actually more valuable to our collection and digital content strategy.
When we noticed that the rose gold was so popular, we created a candy-colored collection that was unique and colorful and elicited really positive feedback. So, we were able to increase the ratings and reviews because we leaned into colors that people were just simply more passionate about.
We also found that the reviews for the exact same luggage were very different depending on color. When we looked at the reviews for the black version, they typically included comments about things like the wheels or packing capacity. When we looked at the reviews for the rose gold luggage, they said things like, "Oh my god, I felt like a model or a superstar in the airport. I got so many positive compliments. I'm in love!" It pushed us to create more exciting products that elicited better responses that had a lift across the whole family of the product.
You said that you saw success with your products at retail. Can you tell me more about your experience with Bazaarvoice and ratings and reviews helping you sell more at retail?
Our ratings and reviews program is, without a doubt, one of the top things that give us an edge over our competitors at retailers. We've syndicated over 250,000 reviews to retail sites. We see in the Bazaarvoice Network Insights dashboard that despite having less than 2% product share in the luggage category at Walmart, we have over 80% review share. That discrepancy is enormous. We've driven more than 100,000 reviews to Walmart's site.
With the acceleration of e-commerce there is so much product discovery happening online, so the consumption of ratings and reviews is much higher today than ever before. In the discovery phase, shoppers are looking at the number of ratings & reviews on retail category and search results pages. We've dwarfed our competition on Walmart.com. If you look up luggage on Walmart.com, you'll see our products next to other products, even those sold by major brands, and we'll have thousands more ratings & reviews than our competitors.
For consumers, this just screams how popular our luggage is. This leads to more click-throughs to our product pages, which leads to more conversions. It might be difficult to quantify the exact number, but it's safe to say that we've seen a big impact from reviews on retail sales.
And while reviews have been massively helpful with selling at retail, it also gives our retailers satisfaction in carrying our products and incentive to promote us. In 2019, Walmart decided to include our Fibertech collection in their Black Friday promotion, in part because it had tens of thousands of reviews. This also gives retailers that don't already sell our products the confidence to choose to sell our products in the future. In 2018, Walmart named us Supplier of the Year. Calego became the first luggage company to win that award.
I don't understand why more brands don't collect and syndicate reviews. Fortunately, it's an opportunity for others like us.
Can you tell me about how you've fared during the pandemic? Have ratings and reviews helped?
We have been around since 1931, and one of the weakest items we ever sold into retailers was a health and wellness travel kit in 2019. We started showing the product to retailers back in 2017, but no one really wanted to make a move on it. This was pre-COVID, and no one thought they had to protect themselves from germs. In 2019 the kit was finally being sold at retail and it wasn't doing well. What we were doing though, was gathering ratings and reviews on the kits.
Suddenly, February 2020 rolls around and the units that were still in-store were flying off the shelf. We obviously realized that we were about to hit a pandemic. Then, other retailers began looking at the product, and they wanted to know more about it. All we had to do was show them the dozens and dozens of ratings and reviews we had already collected pre-pandemic. Because even though it didn't sell great in 2019, the customers who purchased the item, loved it and rated it well. Retailers saw this product as a winner. So, we were able, through Bazaarvoice, to syndicate reviews to new retailers that we never sold to before.
It's a story that proves that timing is everything, but you can create a lot of leverage if you're generating consumer content.
__________________________________________________________________________
Want to see about how you can integrate ratings and reviews into your business? Check out our site to learn more, and then get in touch with us.