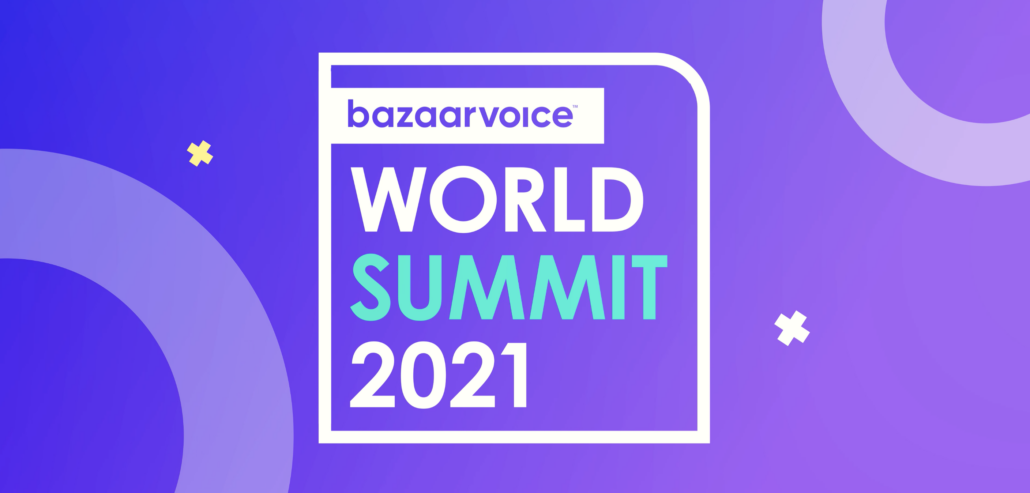 If you know at least a little bit about Bazaarvoice, you probably know us for our bread and butter: Ratings and reviews. But in the last few years, we've changed quite a bit. So, let us reintroduce ourselves.
In order to better serve our customers, we acquired Influenster, a product discovery and reviews platform with over 6 million community members worldwide, and Curalate, which provides shoppable social, user-generated content (UGC), and influencer marketing solutions.
Over the past year, over 11,500 of the world's leading brands and retailers have trusted the 'new' Bazaarvoice to help them adapt to the new normal and thrive through one of the most complicated years of our lives. With all of this change and growth, we've learned and seen quite a lot, and we're eager to share it with you. That's why we've decided to bring back the Bazaarvoice World Summit, a two-day virtual event where we will share all of our learnings and more. We'll kick things off on March 9th in North America and on March 10th in Europe.
Can't wait to register? Save your spot in North America here and your spot in Europe here.
Not convinced to register yet? Here are 5 reasons why you should:
Learn from world-class speakers
It's not often you find yourself in the presence of digital marketing and retail thought leaders from across the globe. You'll hear not only from Bazaarvoice leaders, but also from industry experts on a broad assortment of topics ranging from the current state of e-commerce to customer loyalty.
See the future of visual and social commerce
While we all know that written reviews are integral to consumers' while shopping, but visual content is taking over the spotlight. Seeing is believing, and when shoppers believe, they engage – on your website, through your social media profiles, and with your campaigns, to name a few. Shoppers don't just want to see visual user-generated content on your product page or your social media profiles – they want it everywhere they are. Social commerce has moved beyond Instagram. Have you? We'll show you where it's going next and how you can get there.
Hear predictions on the evolution of shopping
2020 was a year that'll be long etched in our memories. Both personally and professionally, we've had to adapt to new realities. One of the biggest lessons the past year taught us was just how quickly retail can change. After a year like no other, we're reflecting on the key learnings from 2020 and will help you get ahead of what's next.
Connect with growth-minded peers
You're only as smart as the person standing next to you, which is why we're extending invitations to the best of the best in retail and e-commerce. That means global brands and retailers in every type of business you can think of. Get face time with some of these industry leaders and learn how they're winning with UGC.
Deepen your expertise with Masterclass sessions
On the second day of the Summit, we'll be holding a variety of Masterclasses to help you optimize your UGC program. You can choose from sessions like:
How to measure the health of your UGC program
Best practices for using UGC to strengthen relationships between retailers and brands
What you need to include in your 90-day UGC plan
Understanding the future of the product page
How leading brands use visual and social content to drive revenue and why it works
Build a rock-solid online reputation: How to use negative reviews to build shopper trust
____________________________________________________________________________

Don't miss out on this one time FREE event! Register now!