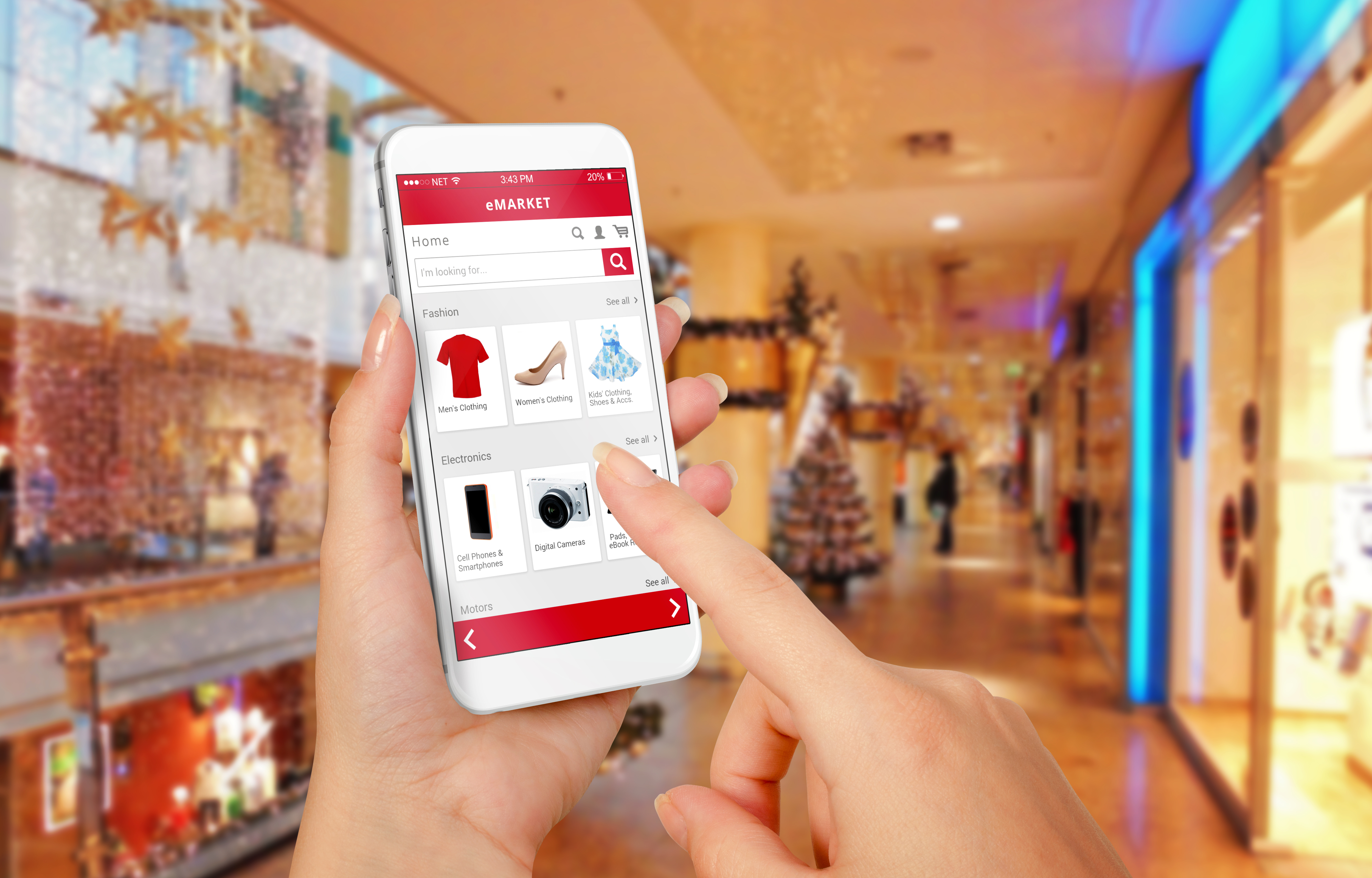 With over 5,000 brand and retailer websites and more than 590M shoppers monthly, the Bazaarvoice Network has a unique perspective on the holiday shopping madness.
Growth of online shopping
Each year, online shopping continues to grow as consumers avoid the in-store crowds and take advantage of free shipping. During this holiday season, shoppers planned to spend an equal amount online vs in store, according to a Deloitte holiday shopping survey. We also expected at least 39% of in-store buyers to be researching and reading reviews online before their purchase. Even when buying gifts for others and trying to find the best deal, consumers want to make wise purchasing decisions and research the products beforehand.
2016: The year of mobile?
For several years now, it seems like we've been talking about mobile shopping finally overcoming desktop. This year, we might just be there. On Black Friday, 48% of product page views came from a mobile device — a 10% increase from 38% in 2015. On Cyber Monday, 42% of product page views came from a mobile device — an 8% increase from 34% in 2015. More importantly, mobile devices accounted for 41% of Black Friday sales and 33% of Cyber Monday sales in the US.
The Bazaarvoice data mine
From Thanksgiving Day to Cyber Monday 2016, the Bazaarvoice Network saw a total of 32 million orders and 4.4 billion dollars in online sales in the United States. Black Friday made up 7.2 million orders and over 1 billion dollars, while Cyber Monday accounted for 10.4 million orders and another 1.3 billion dollars.
As a data analyst, I love getting the sneak peak in to the holiday season and seeing the shopping behavior and purchase data roll in. Bazaarvoice analytics has a huge data mine and a great look in to the consumer decision journey. We can ask questions like what products and brands are consumers researching? How long have they been in the market? Have they made a purchase yet? All of this data can enable brands and retailers to better reach their shoppers at a critical point in this decision-making process.
Here's a sampling of that data we saw in the Bazaarvoice Network over these key holiday shopping days:

Hot products
In addition to the insights above, I have an insider look at product trends from the holiday shopping weekend. Some of the most in-demand products this year included:
Nintendo – Entertainment System: Nes Classic Edition
Toshiba – 49 Class (48.5 Diag.) – Led – 2160p – With Chromecast Built-in – 4k Ultra Hd Tv – Black
Apple® iPad Air 2 Wi-Fi
Dell – Inspiron 15.6 Touch-screen Laptop – Intel Core I5 – 8gb Memory – 1tb Hard Drive – Black
Hatchimals Hatching Egg Bearakeet by Spin Master – Pink/Black
iPhone® 7
Bose® – Soundsport® In-ear Headphones – Charcoal (Grey)
Holiday Cards
The Big One® Super Soft Plush Throw
Jordan Retro 3 – Men's
Shoppers are looking for consumer electronics deals, as well as the hottest toy and apparel products. This year, it looks like the Hatchimals is going to be the next Tickle Me Elmo. Will it make the top product list next year or go the way of the Furby as yet another short-lived fad?
New releases
Some retail brands are strategically releasing their new products around the holiday week. The Nintendo Classic Edition Console was released on Nov 11, 2016. The Adidas x BAPE NMD Camouflage shoes (released Nov 26, 2016) saw over 1.3M page views during this past holiday weekend and has already sold out at Adidas.
Early start
Traditionally, Thanksgiving is a time spent with family, turkey, and pie. Soon after dinner at around 8PM, we set aside our plates for our phones and computers to monitor the Black Friday sales. We get some tryptophan-fueled sleep, and at 9am on Black Friday, we are online shopping and researching products for the big shopping day ahead. With Cyber Monday, we go to work, check some email, and are back to online shopping at 10am. These are the most heavily trafficked hours for these vital holiday shopping days.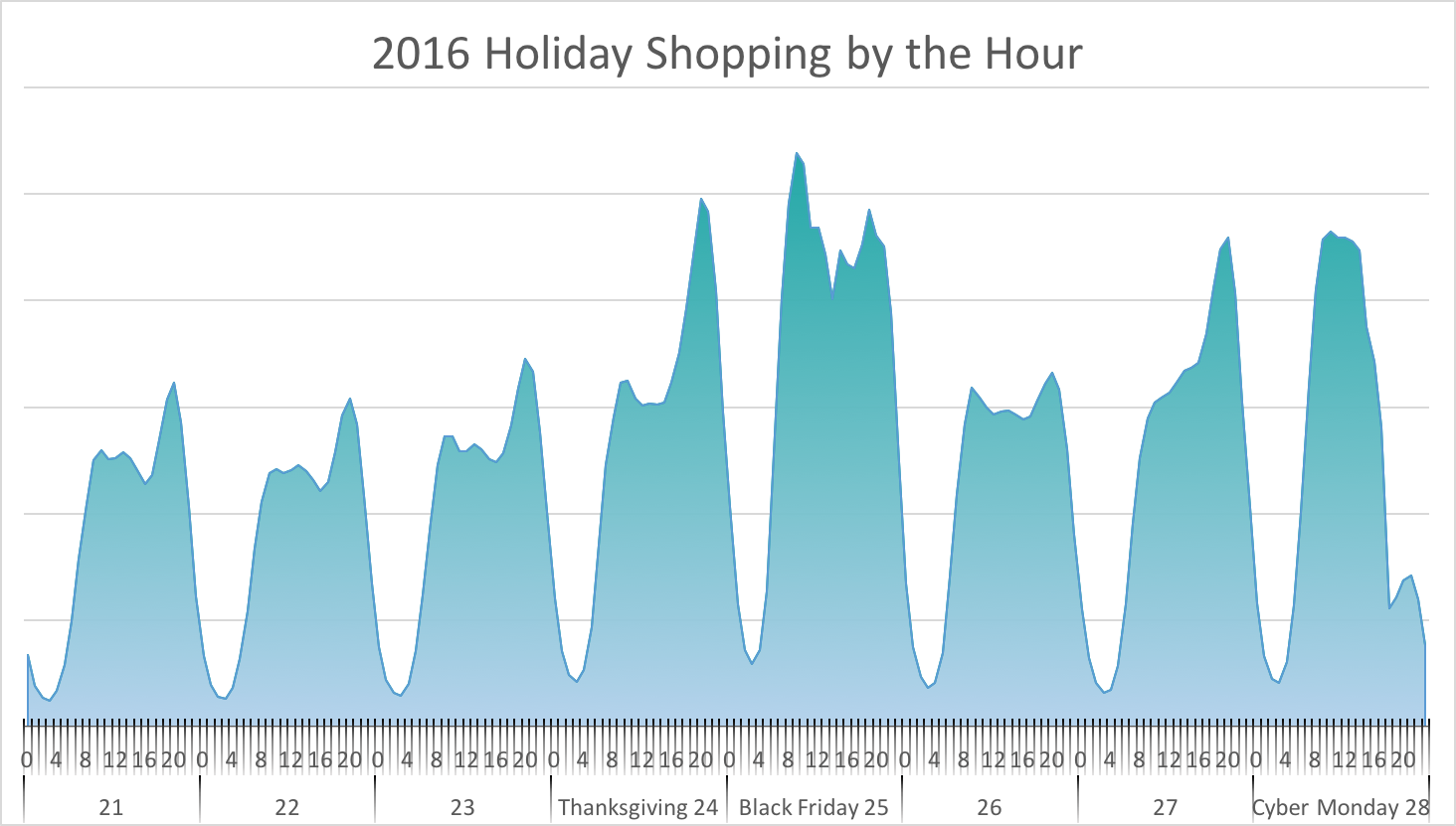 This past holiday weekend, the Bazaarvoice Network saw year-over-year growth. However, Black Friday is no longer the biggest shopping day of the year, leading us to believe that consumers spread out their shopping across November and December. I suspect we will see even more shoppers wait until the week before Christmas to do the bulk of their holiday shopping, so we're in for a long haul.
A flash sale on a TV isn't the only thing of value that brands and retailers can provide their customers during the holidays. Our data shows that authentic consumer-generated content (CGC) like ratings, reviews, questions & answers, photos, and videos matter when making a purchasing decision. Shoppers are able to make more informed decisions on what product is best for them, and companies benefit with positive ROI in the form of conversion, revenue, and average order value, plus better SEO and valuable product insights.