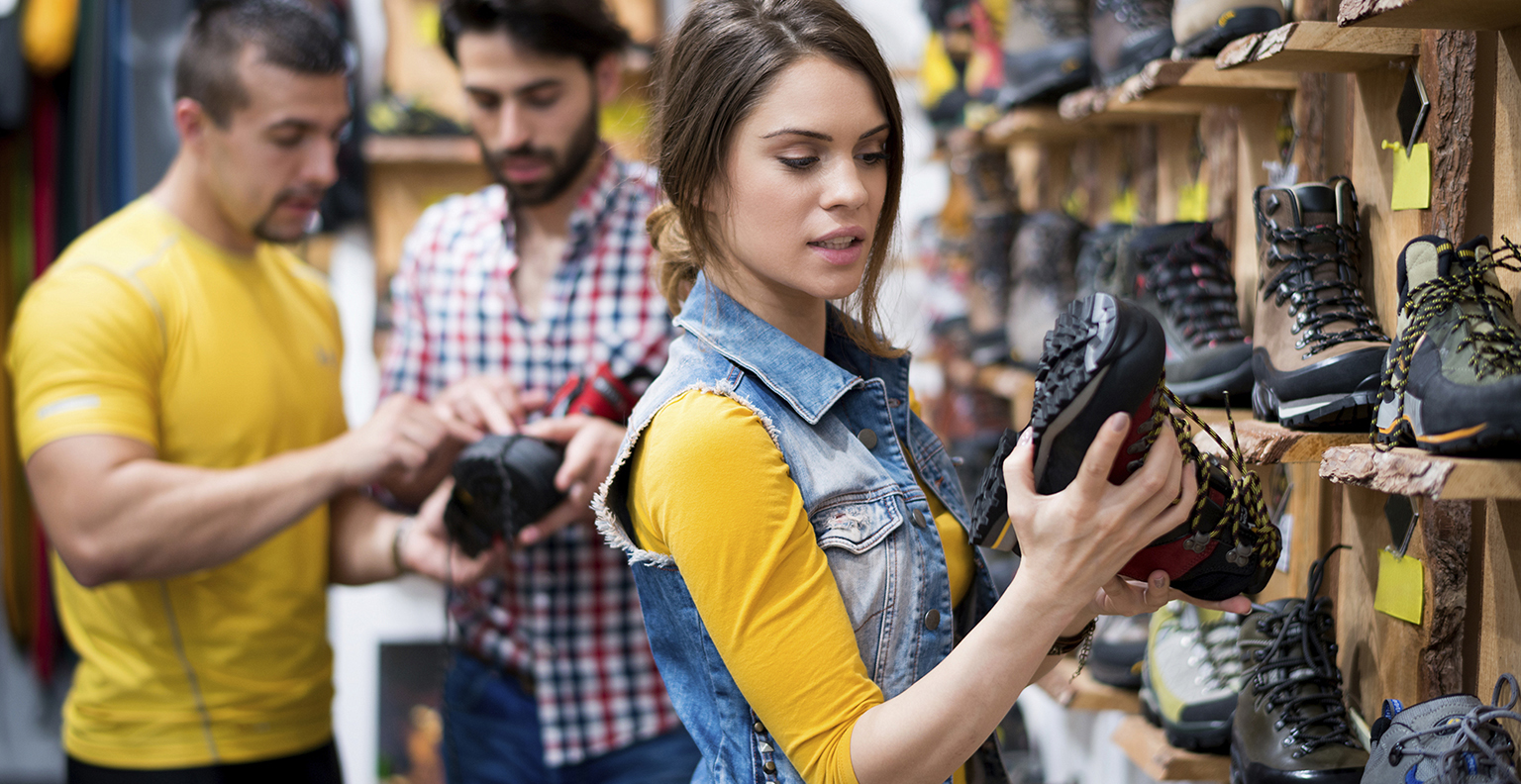 For the first time ever, Bazaarvoice is holding a digital event completely focused on consumer-generated content. Online reviews, Q&A and photo sharing give shoppers more information than ever. Shoppers now demand first-person input about everything they buy – everywhere they shop.
Consumer feedback can dramatically improve your business. So how do you make the most of this user-generated content?
Attend this free virtual bootcamp February 11 to learn how consumer-generated content:
Increases sales, online, in stores and via mobile
Innovates features and products customers really want
Improves consumer trust
Makes marketing programs more effective
Gets you closer to your customers
Drives measurable ROI that proves the power of the customer voice
Gets you recognized and promoted
"Maximizing Your Social Currency: How Consumer Feedback Drives Sales" on February 11, 2015, gives you access to every way the consumer voice can help build your business. You'll get the real story about user-generated content and how it can change your organization for the better — all at this complementary virtual event! From 11 am to 4 pm CST, attend any or all of these informative session (from anywhere — it's a virtual event!):
Check out the full agenda below:
11:00 am CST
9 Myths of Consumer Content You're Still Falling For – BUSTED!
Think you know everything about user-generated content? In this session, we bust the top 9 myths about customer reviews you are (likely) still falling for.
If you believe any of these…
Negative reviews will kill my business
Nobody wants to review my products
Only products sold online benefit from reviews
… this is a can't-miss session!
12:00 pm CST
Making the Most of Conversations with Consumers
You've got customer reviews and Q&A: Now what? Attend this session to learn real-world strategies to:
Get your customers talking – more reviews build more trust.
Put user-generated content to work on your site. Customer comments drive organic traffic directly to your product pages.
Infuse all your marketing and sales channels with customers' trusted keywords – in stores, ads, via mobile and more
1:00 pm CST
Show and Tell: Appeal to Both Sides of the Brain to Drive Sales
Customer ratings provide the left-brain confirmation of a buying decision. Social media provides the right-brain visual, emotive spark through Facebook, Instagram or Twitter. People who love your brand can't help but share!
See how Bazaarvoice Curations lets these voices live together on your site, to turn shoppers into buyers.
2:00 pm CST
Motivating Google with User-Generated Content
Search engine optimization is the cornerstone of great online product marketing. The good news is, user-generated content helps attract buyers to your site using language that's familiar!
Attend this session to understand:
How to maximize user-generated content for product- and category-level online sales
How UGC is uniquely qualified to drive great Google results
How Friskies wins big with UGC in SEO
3:00 pm CST
How UGC Becomes Real Dollars (and How to Demonstrate ROI to Your Boss)
Social and the consumer voice have changed marketing forever – but marketers still must measure ROI every step of the way.
User-generated content can have a great impact on business, and this session shows you how to prove it!
Benchmarks and key performance metrics to tie UGC to conversion
The offline impact of UGC
Driving value and ROI internally
11 am to 4 pm CST
Chat with product experts, read interesting research and more!
Get all your UGC answers and insights – directly from the experts!
You can attend this event from anywhere, so register now and make the most of consumer feedback!