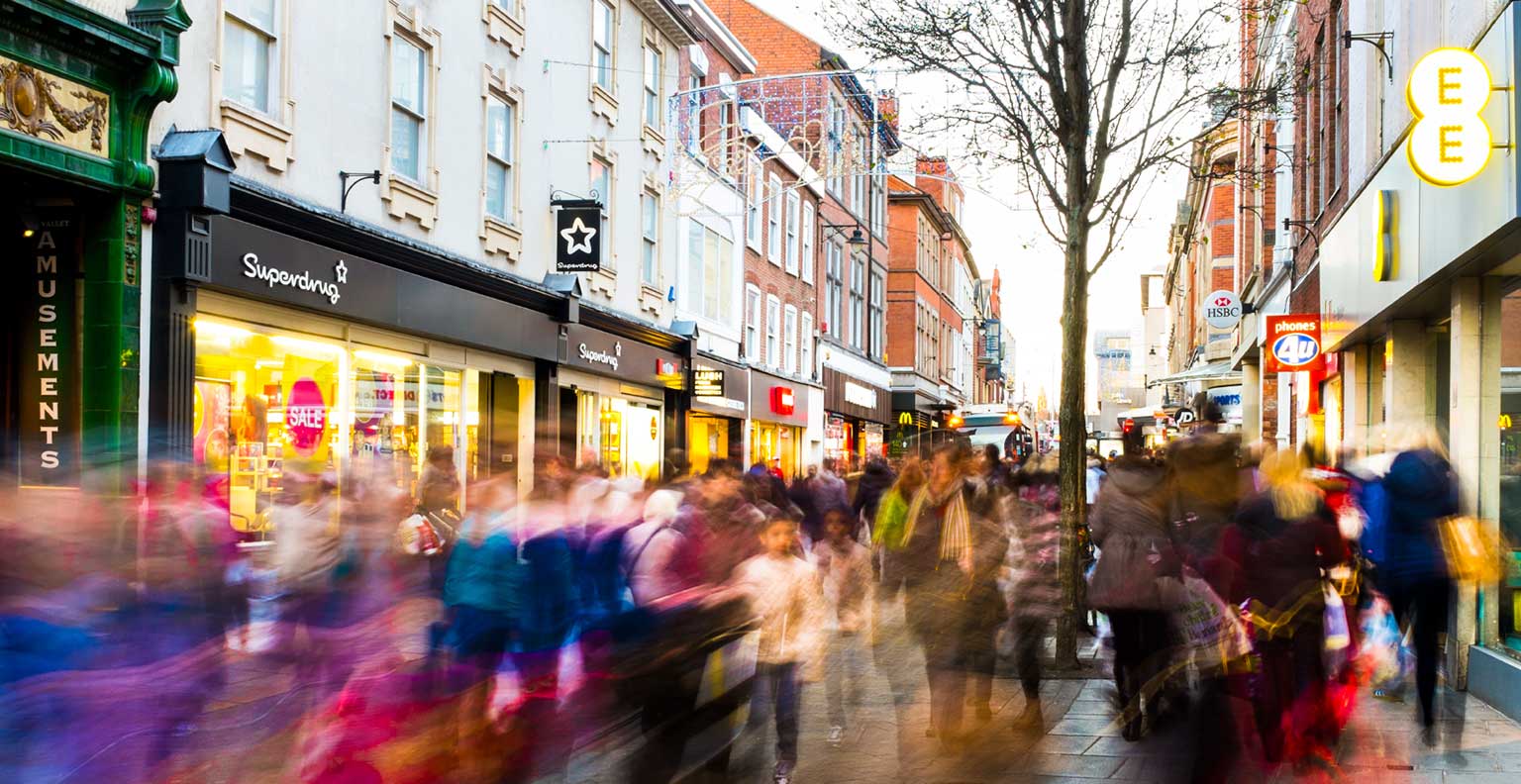 Consumer-generated content (CGC) such as ratings and reviews, questions and answers, testimonials and social media blurbs give your website many benefits in search. We've highlighted some of these reasons in past blog posts, such as here and here. 
But this post discusses how customers search, and how it relates to CGC.
Typically, all product and service-related online searches fall into one of six categories—or bands. These bands provide valuable information on how CGC can improve page relevance throughout the buyer's journey, and boost website your traffic.
Branded keywords (also called homepage-only keywords)
Branded keyword searches happen when a consumer is familiar with your brand, often just browsing the web, while not having a specific product in mind. Queries may be your company name, a misspelling of your company name, or your entire domain entered directly into the search box.
The best way to build branded keyword authority is with 'old-fashioned' branding activity, such as press releases, social media profiles, content marketing and owning a domain that matches your company name.
It's important to own both your domain name and common variations of your company name. If you're doing this, you're likely in good standing for specifically branded terms.
While CGC has minimal impact on this band, it can still be beneficial as it increases branded keyword density throughout your site and, in some cases, on social sites where CGC has been shared.
Product keywords
Product-specific keywords 
There are limited ways to describe a running shoe, but including CGC can differentiate your product pages from other websites with similar product pages. In addition, authority earned with your branding can be enhanced by CGC to improve freshness, keyword density and other factors that improve rank.
These queries typically happen when a purchase decision has been made and a user is hunting for deals, or for the best price prior to purchase. The phrases used in these searches are usually very specific.
 Long-tail keywords 
CGC can also help you capture extreme long-tail phrases (longer and more specific searches). These searches occur more sporadically, but their impact can be substantial. CGC can help produce these often obscure word combinations and phrases that would not otherwise be covered in your product descriptions or marketing copy.
Category-focused keywords
These queries are typically used in the product discovery process, often referring to a broad category of product or service. The keywords can be fairly generic—particularly when not branded—and are some of the hardest to optimize due to the sheer breadth of competition. Category-level queries fall into one of three groups:
Branded category queries 
These usually occur when a customer is already loyal to your brand, and is researching your offering in a given category.
Generic category queries 
Searches that often occur during the product discovery phase. While a user may have a need, they probably aren't loyal to a particular brand or familiar with the category's offerings.
Generic category + adjectives queries 
The characteristics of these searches are similar to "generic category" queries, though a user likely already has awareness of the specific product attributes they value.
While many brands have strategies to optimize for product-level searches, category-level optimization has been harder. Many companies struggle to display on the first page for category-based searches—and often resort to large investments in paid search to help fill in gaps. While SEO strategists are aware of the opportunity at the category level, the tools at their disposal can be fairly limited.
Why do category pages get the short end of the SEO stick?
Quite often, category pages are not content-rich, which is a key rank-determining factor across Google algorithms.
Companies often provide product descriptions or a few paragraphs of relevant introductory copy, but this is often marketing copy that lacks consumer-generated keywords and is rarely updated. As a result, category page ranking and traffic do not improve.
Optimize for category-focused search, and benefit
Bazaarvoice found that category-level searches represent 60—70% of all non-homepage organic search traffic. Thus, optimizing for category-focused search presents a huge opportunity for search marketers.
A fairly new practice we endorse is incorporating relevant CGC on category-level pages. In doing so, marketers can get benefits similar to when CGC is integrated into the product page experience.
Invest where Google Invests, or miss out
As Google continues updating their search algorithms, it's critical that marketers follow their lead and invest where Google invests. The incorporation of CGC across the buyer's journey is a proven strategy to address key themes that matter to Google.