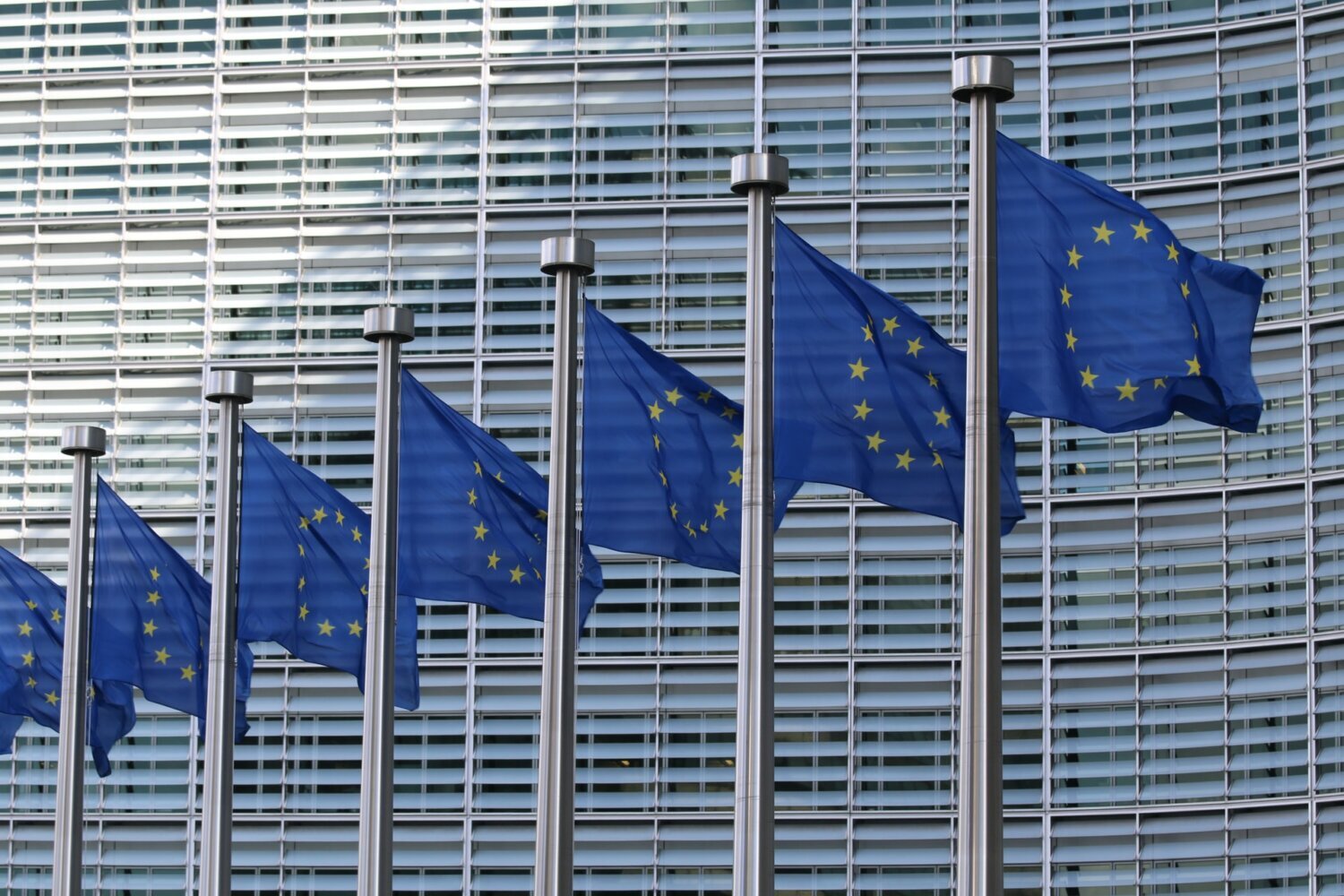 Picture this. It's 2012. The world didn't end. You've just been to see The Avengers, you loved it. Freddos still cost 17p. You've never heard the word Brexit. Life is good.
Back then, things were simpler. As a member of the European Union (EU), we had visa-free access to travel, study, and work in 27 different countries. Not to mention, arguably most importantly, the free movement of goods, capital, and services between them too. Then, following a referendum on June 23rd 2016, the British electorate voted to leave the EU with a 52% majority. The UK officially left on December 31st 2020.
We won't delve here into the vote or the result. Whether you agree with it or not, the UK is no longer a part of the EU. What's happened, happened (as Robert Pattinson's Neil explains through Tenet, a movie only slightly less confusing than Brexit). There's no changing that now.
What impact has Brexit already had on e-commerce?
First off, the good news: the UK and the EU have agreed there'll be no taxes on each other's goods when they cross borders, as well as a limitless amount of items that can be traded. Now the not-so-good news — all the post-Brexit red tape. 
Companies now face increased duties on goods originating outside the UK, higher courier fees, compulsory health certificates, VAT administration, and mountains of extra paperwork. This red tape at every stage of the e-commerce journey is already having an adverse effect on British businesses up and down the country.
In fact just recently Peter Cowgill, chairman of JD Sports (think Dick's Sporting Goods), told the BBC that the Brexit red tape and delays in shipping goods to mainland Europe meant extra costs in the "double-digit millions." 
So what's the solution?
Sure, you could raise your prices to cover the extra costs. But all that's going to do is price you out of the market. So let's put a fat red line through that one. How about opening a distribution centre for your business within the EU?
This seems to be the imminent solution for many UK companies. The Department for International Trade (DIT) is already advising companies to register a firm or establish a warehouse inside the EU single market to bypass border and VAT issues. Some 500+ UK-based companies have already inquired about setting up a branch in the Netherlands. Red lights instead of red tape is clearly an attractive prospect to business owners.
But, and of course there's a but, unlike large enterprises, most smaller businesses don't have the resources or manpower to do this. Even if they did, doing so defeats the entire purpose of Brexit. Creating EU jobs and paying EU taxes won't fly with UK consumers, regardless of whether they vote to leave or stay. Without wishing to sound like Nigel Farage, forget the EU. Instead, let's show you how to win over UK consumers.
1) Sampling
Sampling is a sure-fire way to drive brand awareness, increase sales, and build customer loyalty. It works by asking consumers if they'd like to experience a product in exchange for their honest feedback, whether through a review or on social media (or both). This allows you to collect and amplify content from real customers in the hopes of influencing new buyers.
In our own extensive research, we found that even just one customer review on a product provides an average 10% conversion lift. By the time you hit 50 reviews, the average conversion lift jumps to 30%. That's huge. And that's before taking social media shares into account. A whopping 66% of consumers are more likely to purchase a product if the website has social media posts with pictures and videos from real customers.
Simply put, getting consumers talking about your products online is a great way to influence sales. Running a UK-focused product sampling campaign is a great way to start those conversations.
2) Be purpose-led
Consumers are increasingly turning to purpose-led brands. According to the latest Accenture research, over half (55%) of UK consumers make purchasing decisions based on a company's transparency, ethical values, or authenticity. This includes the treatment of employees, how products are sourced, environmental impact, and moral issues like animal testing and equal pay. Over a third (37%) have stopped doing business with a company as a result of its actions.
Following these three principles will set you apart from non purpose-driven brands:
Be human: What do your customers feel passionately about? Why did business partners choose you? Why do your employees work for you? Ask yourself these questions to discover what makes your company special and how you can leverage that information to win over consumers.
Be authentic: Consumers see right through inauthenticity. Meaning, don't latch onto BLM or MeToo movements if human rights and equality aren't principles that guide your business decisions – actions speak louder than words. No one wants another Pepsi x Kendall Jenner fiasco.
Be engaging: Including customers in your innovation ecosystem will help you maintain your relevance, identify new growth opportunities and markets, and keep on track with delivering on promises.
But don't phone it in. Your customers can tell the difference between authentic authenticity and just putting on a show. 
3) User-generated content
User-generated content (UGC) should be your best friend. Here's why:
Customers who interact with UGC are 2x as likely to convert
95% of shoppers use reviews to discover and evaluate products
Just one review leads to a 10% lift in orders
Ratings and reviews are an integral part of what we do here at Bazaarvoice so we know firsthand the value they bring – everything from SEO to increased sales to improving brand trust.
And speaking of brand trust, let me leave you with a bonus tip.
4) Good customer service
Never underestimate good customer service. This one may sound obvious but putting that extra impetus into the right customer service will do wonders for your business. 86% of consumers are willing to pay up to 25% more for a better customer experience. Better customer service means lower turnover and higher retention and satisfaction.
The best part? It's the easiest thing to do. Seek customer insights, respond to feedback (both negative AND positive) and regularly train your customer service team.
Brexit is here to stay
It's funny, you'd think now that the UK has actually left the EU we'd no longer have to hear the word Brexit. It's been and gone. We Brexited. Yet, if anything, Brexit crops up in the media more than ever. Because so much is still up in the air.
In times of such uncertainty, the best scenario is to always be prepared, cub scout style. The best way for you to be prepared? With our Win at Retail solution.