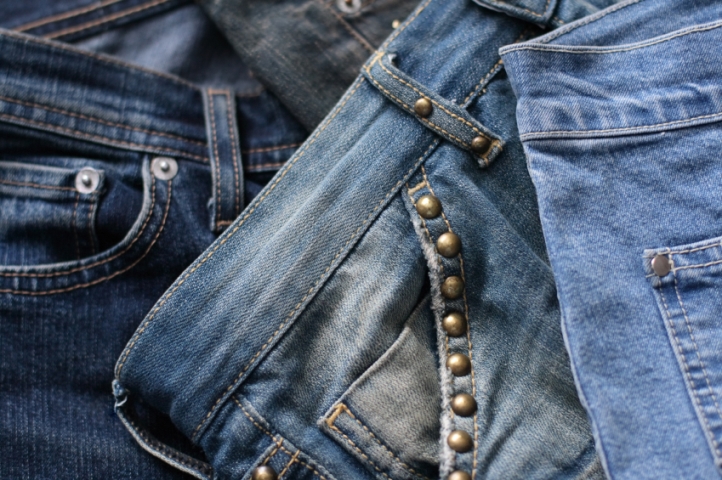 Ask anyone under the age of 30 their favorite brand of jeans many — if not most — will say Levi's. Recently, this 160 year-old brand has managed to become one of the most popular clothing brands among millennials.
How did this classic brand do it and what can other brands learn from their success?
In order to attract the emerging millennial audience, Levi Strauss & Co. completely transformed their marketing strategy and brand identity starting in 2009. They implemented a set of core marketing goals over the next few years that would ultimately lead to their current success.
Interestingly enough, these three strategies are not exclusive to the clothing industry. Other brands can use these same techniques to attract this sought-after consumer group.
Embrace digital
In 2009, Levi's launched their first social media marketing campaign on Facebook and Twitter. Since then, Levi's has been successful on social media because they do more than sell clothing—they participate in conversations central to their audience. This works because millennials crave experiences, and Levi's consistently offers this with content about music, lifestyle, or art which has value to this demographic.
Through this, Levi's engaged millennials and provides original experiences, enticing this audience to engage with the brand. For example, Levi's held a series of concerts across the across the US on the country's oldest railway route, stopping off in a series of small towns every few days.
A brand has to be about more than its product — every interaction customers have with you needs to reinforce who you are and what you can do for the customer. Smart brands are making these interactions more frequent, interesting and shareable. Allowing this to lead their social media strategy, Levi's has received over 20 million Facebook fans, nearly 400 thousand Twitter followers, and more than 130 thousand followers on Instagram.
Engage your target audience
Levi's customer engagement has been central to their success. They understand their target audience, but more than that they have also made a conscious decision to listen and learn from them. Levi's is always aware of millennials favorite social channels, their interests, and — most importantly — the most popular clothing styles.
For example, many Levi's customers share an interest in cycling and over the past 12 months the brand has launched a dedicated line of clothing designed specifically for bicycle enthusiasts. Beyond that, they have also held marketing events and popular bike shops around the world.
Smart brands have the ability to gain better insight and understanding from their shoppers by engaging with them and listening to what they have to say.  Ratings, reviews, questions, and consumer insight data are all great sources of information about shopper interests. Brands which utilize this information can better connect and build relationships with consumers, all of which helps to fulfill their needs.
Consistent messaging across channels
If you look at Levi's social media, web properties, or traditional media you will see a consistent theme—young people wear Levi's. Since 2009 Levi's strategy has involved being consistent across all their marketing and product positioning, providing imagery of young people wearing their product. Their former CMO Rebecca Van Dyck summed up their messaging well saying, "Consistency is innovative," she said. "And it's more than a campaign, a season. It's about creating a singular message that can live over time."
One problem many brands struggle with is keeping their messaging consistent across channels. When messaging is not consistent, the experience can feel disjointed from one social platform to another Levi's excels at creating a unified visual design across all its channels. From color palette, logo and typography, everything flows seamlessly from one social platform to another.
In addition to this, they are also consistent with their social sharing. They've created a fairly rigid schedule, and follow it to avoid fluctuations in social media sharing after they found this may be confusing to followers and could potentially hurt a brand.
Millennials hate marketing – when it's not relevant to them
Millennials are savvy to marketing. Brands that want to attract millennial shoppers need to focus on building relationships with younger consumers and not selling to them. Customer reviews, social media, and consumer insight data are all sources of information that brands can use to build stronger relationships with shoppers. This should be the key take-away for brands looking to make a connection with this audience.
Specifically ones that are interesting in attracting younger consumers. Converse, Carhartt, Jansport, Woolrich, Red Wing Shoes, and LL Bean are all brands that have experienced a resurgence among millennials with coordinated marketing efforts.
Is your brand struggling to retain the millennial audience? What strategies have you used and do you think Levi's success could be applied to your social media efforts?
Learn what consumers want with our emerging apparel trends research.