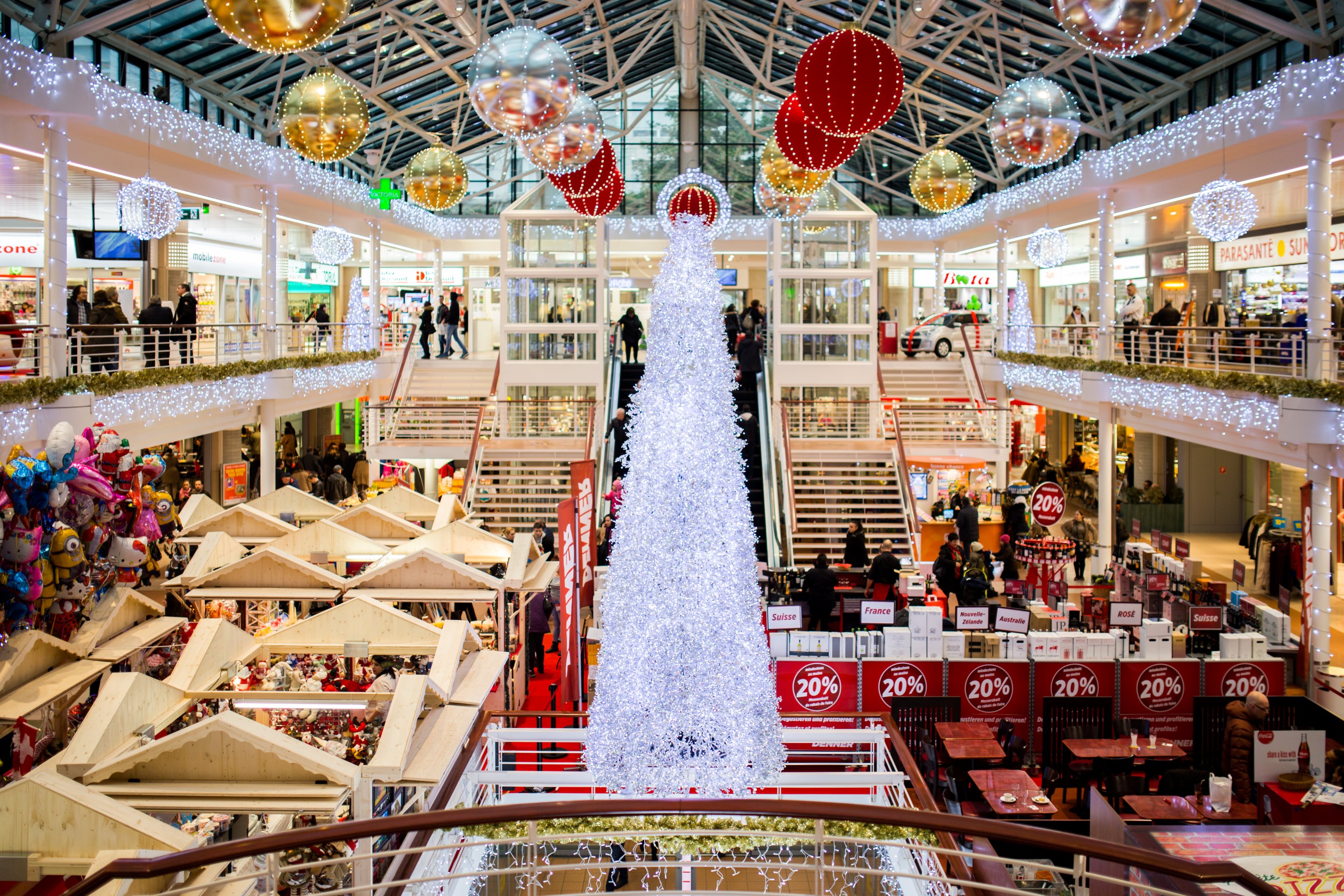 There are many reasons to look forward to the holiday season – seeing family you're not normally able to spend time with, taking part in annual traditions, getting and giving gifts. But for some, there are also a few pain points during the holidays: seeing family you don't normally have to spend time with, heading to the airport on some of the busiest travel days of the year, and braving the holiday shopping crowds.
Ahead of this holiday season, Bazaarvoice surveyed 2,500 holiday shoppers in the US, UK, France, and Germany and analyzed shopping data from last year's holiday season from across our network of 6,200 brand and retailer websites. This data gave us a detailed look into consumers' preferences, plans, and pain points during the annual shopping surge. Whether consumers are shopping online (63% plan to) or in-store (33%), there are pain points that come with every holiday shopping experience. 
Here are some issues that make consumers less than jolly and a few best practices to alleviate them: 
In-store issues drive shoppers online
Two out of three survey respondents (68%) said long checkout lines were their biggest complaint about the in-store experience during the holidays, followed by messy, crowded stores (58%). More shoppers rushing to buy gifts for their loved ones during the holidays means longer than usual lines at the register and stores being thrown into disarray. Shopping online allows consumers to skip the chaos. Consumers also say they opt online because they want more options and product availability, as 34% said limited options was their top in-store pain point.
Shoppers want convenience
The ease of online shopping means brands and retailers must make the in-store experience similarly simple to draw shoppers to their physical stores. More than half (58%) of survey respondents said that improved convenience, like self-checkout and buy online, pick up in-store options, would be the number one way that brands and retailers could improve the in-store holiday shopping experience. 
Slow service frustrates shoppers
The most common pain point for nearly half (48%) of global respondents when it comes to online shopping is lengthy shipping times. Slow websites and cumbersome checkout processes (34%) were also a common complaint, followed by lack of customer support (21%). All of these issues can be exacerbated by increased holiday shopping activity.
Because shipping is such a big concern for shoppers, make sure the costs associated are clear and you execute order fulfillment flawlessly. Whether it's standard, two-day, or overnight shipping, shoppers expect to receive their orders when promised. 
Shoppers want more assistance both online and in-store
A third of survey respondents said that enhancing customer service is the best way for brands and retailers to improve their holiday shopping experience. As social media merges with e-commerce, consumers have increasing expectations of being able to engage directly with brands and retailers through this channel, as they would in-store and on a website. Ahead of holiday sales, prepare for increased demands on your site. Ensure your customer service team is properly staffed and ready to answer questions and concerns as quickly as they come in. As far as in-store shopping goes, a combination of seasonally-hired additional staff and technology can help remove friction from the in-store experience, and help consumers find their way around more easily or with any questions they might have. 
Shoppers struggle with choosing what to buy
While shopping online, consumers have trouble deciding between the wide variety of brand and product options — 38% said this was their biggest challenge during the holidays. Where shoppers might rely on store associates to help them find what they're looking for in store, they look to other types of guidance, like customer reviews and personalized recommendations, when shopping online. Shoppers are likely browsing hundreds of products during the holidays, so make sure your product pages are equipped with detailed descriptions, fresh product ratings and reviews, and photos from real customers.  Hearing more about a product from fellow consumers helps shoppers feel more confident in choosing your product. 
________________________________________________________________________________________________
No matter where consumers decide to shop, they want it to be convenient and as simple as possible. Be sure to streamline your consumers' journeys both online and in-store and make it easy for them to choose your products. To read more best practices for the annual shopping surge, take a look at our Holiday Preparation Guide.