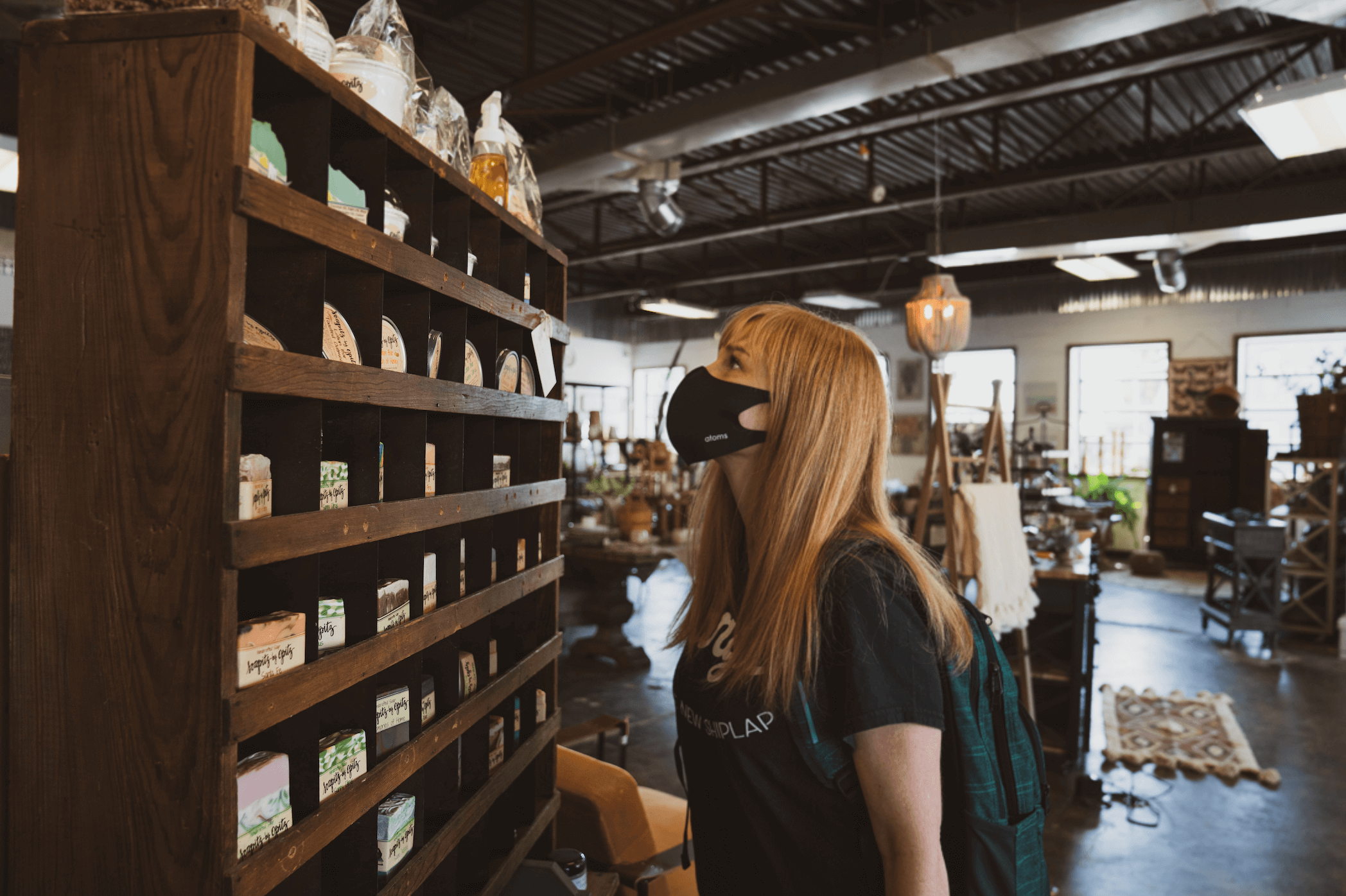 One year. It's been one entire year since the World Health Organization declared COVID-19 a global pandemic. During this time, we've been compiling and analyzing shopping data and consumer survey research to see how our industry has evolved during this ~unprecedented~ time. These behind-the-scenes insights into consumer behavior have given us a look into how COVID-19 has changed shopping and retail in real time.
There are going to be plenty of "lookbacks" released in honor of COVID's one-year anniversary. But we were all there. We know what happened. We don't need to relive it. But what's going to happen next? Now that's something to be excited about. We surveyed 14,000 global consumers from our Influenster community to see a peek at a look *forward*. After all of these changes and adjustments, what do they think the future looks like for them and their shopping habits? Here's what we found out.
People are exhausted… but hopeful!
When asked to pick the word that best describes how they feel right now, the top 5 choices that respondents selected were: "exhausted," "grateful," "hopeful," "overwhelmed," and "anxious." The younger generations (Millennials and Gen Z) feel more exhausted and overwhelmed, while the older generations (Gen X and Baby Boomers) are more hopeful, optimistic, and grateful.
Outside of spending time with family and friends, the top choices that respondents are looking forward to most when restrictions allow are: international travel, concerts/festivals, domestic travel, dining at restaurants, and parties/celebrations/showers.
Self-care is queen
More than half of respondents practiced more self-care in 2020, and 64% anticipate to continue to do so this year. In 2020, 63% of respondents tried to be healthier, and 78% will try to be even more healthy this year. A vast majority (85%) of respondents made changes to their daily routines and lifestyle during the pandemic. When asked about what changes they made, the majority of respondents said they started taking time for themselves, they followed a healthy diet, and started a workout routine.
Sustainability is a top priority
In 2020, 33% of global respondents bought more sustainable products compared to 2019. The same number of respondents will continue to purchase sustainable products in 2021 as well. Overall, respondents aim to reduce their food waste (40%), reduce the amount of plastic they use (37%), and buy more from sustainable and eco-friendly brands (37%).
The top sustainability priority for Gen Z is to buy more sustainable products, use recyclable shopping bags, and recycle as much as possible. Whereas other generations want to focus more on reducing food waste, reducing their amount of plastic use, and using recyclable shopping bags.
Shoppers will consume more intentionally
A majority (80%) of respondents would always or sometimes look at the ingredient labels of products before purchasing in 2020, but consumers are paying even more attention this year. 89% indicated they would look at ingredient labels before purchasing a product. Respondents indicated that they opted for products that were 'cruelty-free' (32%), 'natural' (19%), and 'USDA Organic Certified' (16%) in 2020 and will continue to do so in 2021.
2020 caused brand disloyalty
87% of respondents tried new brands/products in 2020, and 55% of respondents will continue to use those new brands/products this year. The older generations (Boomers and Gen X) will use a mix of old and new brands they tried last year, but the younger generations (Gen Y and Gen Z) will continue using the new brands they started using during the pandemic. Many consumers were forced to try new brands and products during the pandemic due to shortages.
Consumers want the best of both shopping worlds
Currently, 36% of respondents are doing a 'combination shopping' approach of mainly online and partly in-store. 34% are strictly shopping online only. US respondents are doing more combination shopping (37%), while respondents in Europe are shopping online only more (62%) and will continue to shop online only throughout 2021 (51%).
In 2021, consumers globally anticipate to shop online more. 38% plan to do a combination of mainly online shopping and partly in-store, whereas 31% would still shop online only. Baby Boomers, Gen X, and Gen Y anticipate to do a combination of mainly online and partly in-store shopping but Gen Z would restrict it to only online shopping in 2021.
Of the respondents who plan on getting vaccinated, 40% of them will still do a combination of mainly online and partly in-store shopping, and 24% indicated they would move to mainly in-store and partly online.
When consumers go in-store to shop, they prefer a 'contact-free shopping experience' that involves minimal contact with staff and other customers (68%), and this will still remain true even after they get vaccinated (58%). Consumers expect brands to ensure that they are comfortable and safe shopping in-store. 48% of respondents indicated they want mandatory masks for employees and shoppers, increased sanitation (28%), and social distancing (24%).
Learn more about what shoppers need from you in 2021 in our Shopper Experience Index.
Read the report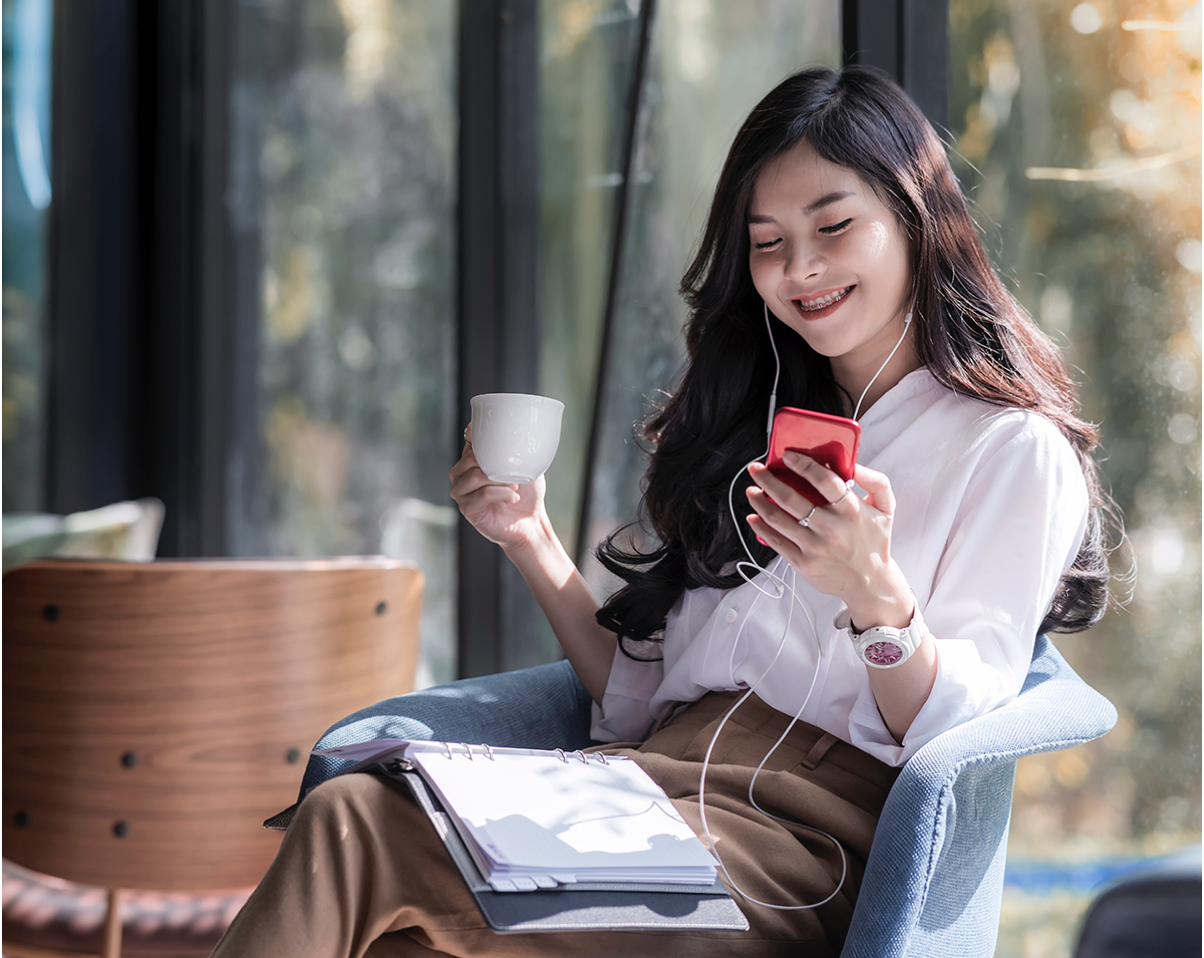 ___________________________________________________________________________
Even once we can declare the pandemic over, things will never go back to exactly the way they once were. For brands and retailers, success depends on understanding how the pandemic will continue to impact shopping behaviors going forward. Focusing on safety and sensitivity, optimizing online and in-store shopping, and prioritizing sustainability and ethics will most resonate with shoppers.