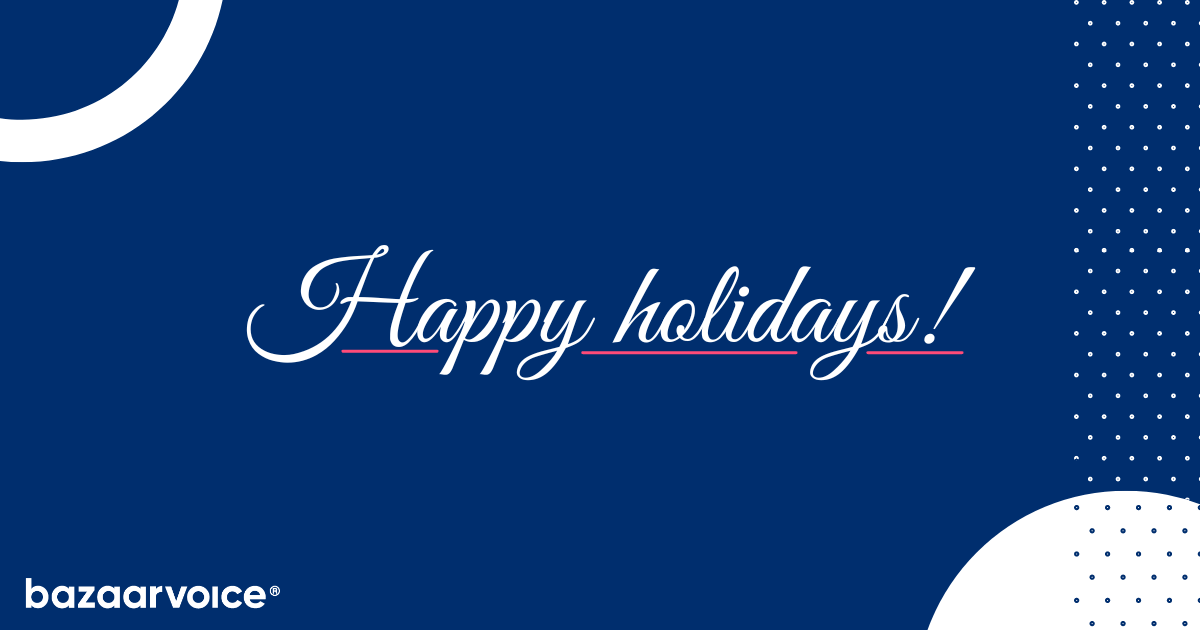 Please note, Bazaarvoice will be closed December 26th — January 4th for our Winter break. We're going to take this time to relax (and be merry) and we encourage y'all to do the same.
During this time period, support coverage will be as follows:
Critical issues (defined as production outages of submission and/or display): Support will be available 24/7 via phone or Support Community (Production Outage case only).
Live Chat: Live Chat will not be available during the break
Non-critical support cases: Non-critical support cases will be addressed when our offices reopen in their respective regions after the break
---
Support Hotline and Support Community information:
Phone:
AMERICAS: 888 984 1381 (toll free) / 866 522 9227, Option 4 (toll free)
UNITED KINGDOM: 0800 368 0991 (toll free)
FRANCE: 08 05 08 94 80 (toll free)
GERMANY: 0800 188 8904 (toll free)
REST OF EMEA: +44(0)20 8080 1100, Option 4
AUSTRALIA: 1300 089 962 (toll free)
APAC (OTHER THAN AUSTRALIA): 061 2 9362 2200, Option 4
Support Community:
https://support.bazaarvoice.com
---
Have a wonderful holiday season, and we'll see y'all in the new year.
Love from Bazaarvoice xo