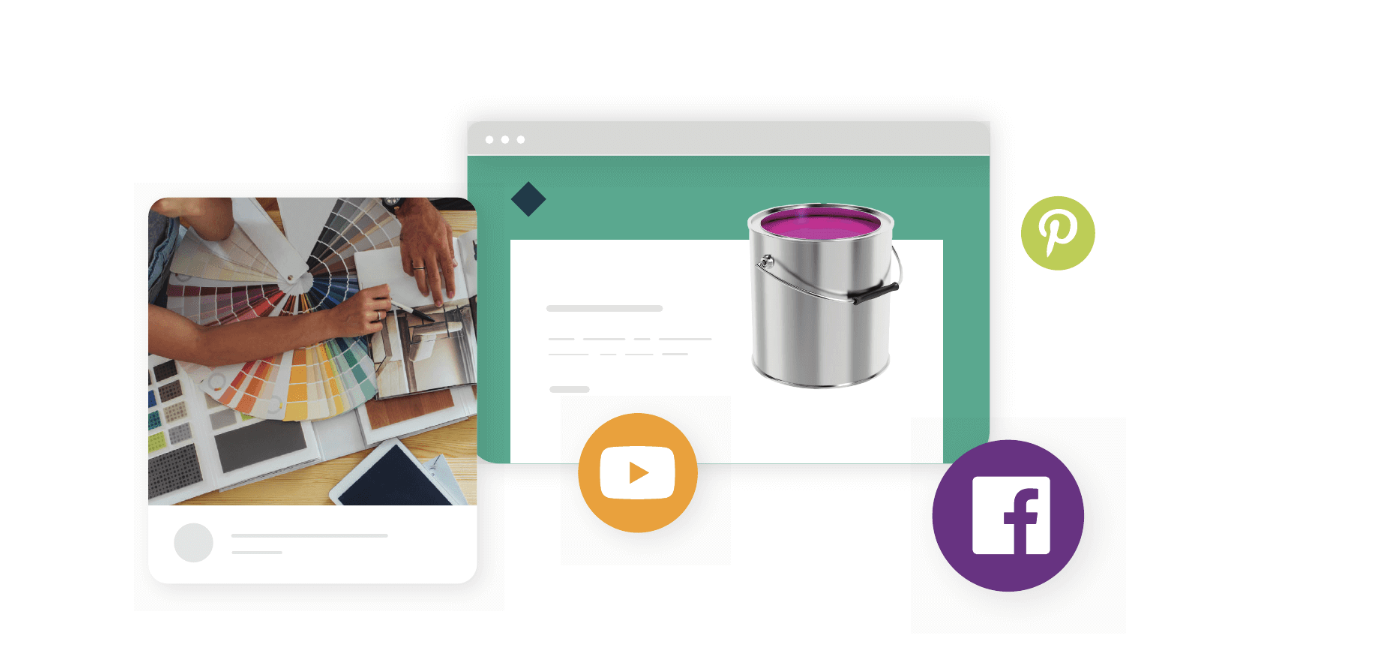 2018 was a trying year for DIY retail in Europe. For example, total DIY sales across the UK fell 40% year-on-year, according to the CBI. The growth of online shopping poses a considerable challenge to DIY retailers across Europe, who have been slow to establish and optimise their online presence. Moreover, in countries where Amazon is present, consumers are veering towards that marketplace to make their DIY purchases, over the brand or retailer itself.
In the midst of this rising competition, high street DIY retailers must focus on using the online experience to their advantage and start kindling greater brand loyalty to keep customers coming back. To better understand what European shoppers are looking for from DIY retail, we surveyed 4,200 consumers from the UK, France, and Germany. More than 60% of UK consumers plan to undertake some form of home maintenance work over the next calendar year — these are the five things DIY retailers need to know to capture these shoppers.
1. A big brand name isn't enough
Based on our research, just one third (34%) of UK consumers find brand reputation a factor in deciding between DIY merchants. Purchasing decisions are overwhelmingly influenced by price (60%) and proximity (45%) to physical stores.
The situation is even more extreme elsewhere. In France, 71% of consumers are price-driven. In Germany, brand reputation influences only 19% of consumers, and nearly two-thirds (61%) choose a retailer based on how close the store is to their home.
European consumers likely do not perceive there to be any major differentiating factors between DIY retailers, so they opt for the one that is closest and cheapest. The retailer who finds ways to stand out from the rest with a differentiated customer experience will win otherwise ambivalent DIY shoppers.
2. Brick-and-mortar advantage
In Europe, just 7% of DIY purchases are made online. UK and German consumers are the biggest online purchasers. Traditional brick-and-mortar retailers have the lion's share of the market. Amazon, for instance, can only serve online shoppers, whereas retailers like B&Q and Screwfix can connect with shoppers online or in-store. Today, European consumers are making most of their DIY purchases in-store. While this may change in the near future, DIY retailers should take advantage of their brick-and-mortar outposts while also building a strong e-commerce presence.
3. Content is king
That being said, online is becoming a major destination for those undertaking DIY projects. 37% of consumers are turning to the internet to shop for DIY products. They're looking for information about products and inspiration for their projects using social media content (23%) and online product descriptions (29%). For inspiration, the social media platforms of choice are YouTube (70%), followed by Facebook (48%), and Pinterest (41%). After they have decided on a project, consumers want to be able to see products and visualise their use: 83% of European consumers said video and pictures were a crucial factor when making DIY purchases.
4. Facts matter
When it comes to researching and deciding between products, consumers are looking for details. Trust in products is primarily achieved through accuracy about features and functions, according to four in five consumers (79%) – exceeding even a product's brand reputation (60%). This desire for accurate product details extends to the customer reviews. In fact, the detail of review content is almost twice as important as whether the person who left the review was a DIY expert or tradesman (36%). This confirms our previous data on the value of review content for DIY retail; in our Shopper Experience Index study, our best-in-class DIY clients reported a 128% conversion lift for shoppers who interacted with any type of customer content.
5. Engagement extends beyond purchase
DIY shoppers' affinity with DIY-related content doesn't end once the purchase has been made. 37% of UK consumers and 46% of German consumers look to YouTube for support when carrying out the project itself. Moreover, 44% of British consumers will call on peers for help and almost a third (31%) will head to the DIY retailer website to look for resources.
Online is increasingly becoming an important tool to help shape not only DIY purchasing decisions, but the lifetime value of consumers. Retailers should provide post-purchase resources to shoppers; in-store, this may look like workshops, and online, it could be a YouTube channel or other content library on a retailer website. Consumers are looking for expert help and best practices to help them tackle their own DIY projects. What's more, they want to show off their completed projects on social media. Retailers that provide an avenue for consumers to share questions, reviews, advice, and results will have consumers coming to their platforms throughout every stage of the DIY project lifecycle.
---
Our research shows that DIY shoppers want to be engaged throughout the entire project lifecycle — from inspiration and research to purchase and completion. However, European retailers are falling short on delivering this experience and failing to capture and hold consumers' attention and loyalty. When retailers evolve from selling products to becoming shoppers' trusted resource for all stages of DIY projects, they will be closer to delivering the customer experiences their shoppers want.
For more data about DIY retail in Europe, view our infographic.