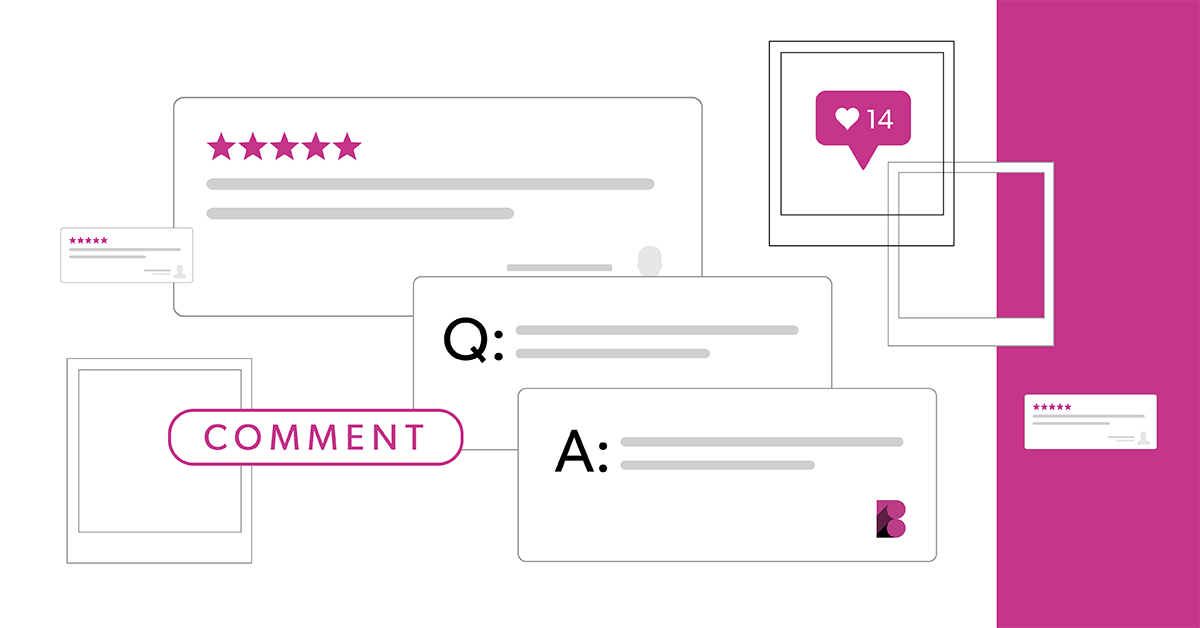 Today's consumers are wary of shopping experiences that feel one-sided. They don't just want to make informed decisions; they also want to trust the brands and retailers they choose. They want shopping to feel more like a human connection, not just a transaction. Every company wants to be known for having customer experience. The challenge in today's retail environment is how to translate the in-store interaction with a friendly sales associate to the online experience.
The evolution of omni-channel shopping means that there are many different touch points for consumers to contact and engage with brands, and whether they are on social media or in a store, they expect a consistent, informative experience that helps guide their purchase decisions. As part of our annual Shopper Experience Index, we surveyed more than 2,000 consumers in the US, U.K., France, and Germany and 500 of our clients around the world. We layered shopping data from more than a billion monthly shoppers across the 6,000 + brand and retail sites in our network to get a full picture of how retailers and brands connect with shoppers. We found that shoppers crave connection and conversation throughout their purchase journey. In particular, they want interaction before a transaction. Whether via social media, chat bots, or more traditional customer service channels, companies who keep the conversation channels open and respond to customer questions and feedback show that they put their customers first.
Mimic in-store interaction through product Q&A
One of the best ways to encourage meaningful conversations is to empower shoppers to ask product questions and to answer them directly and publicly on the product page itself through product Q&A features. Getting quick, accurate answers to their questions, especially from brands and retailers, promotes trust, boosts confidence, and drives sales.
In 2018, our best-in-class clients saw a 114% lift in conversion and a 120% lift in revenue per visitor when shoppers engaged with Q&A on the product page. Even just the presence of product Q&A is enough to boost shopper confidence: product pages with Q&A experienced a 447% higher conversion rate compared to product pages with no Q&A, regardless of shopper engagement. Similar to customer reviews, Q&A content gives shoppers a better understanding of a product, increasing their confidence to buy. When shoppers are asking questions, they're engaged and typically well into the decision stage. In short, they're ready to buy something and just waiting for validation. When brands are responsive, they signal that customers' voices are heard and provide a better overall shopping experience.
Service through social media  
Social media is evolving to become more of a direct shopping channel, and, with that, a place where consumers expect to have one-on-one conversations with brands. As stated in the Shopper Experience Index, 1 in 5 consumers say it's important or very important to be able to discover and purchase products directly from social media platforms like Instagram, Facebook, and Pinterest – a 17% increase over 2017.
As social media merges with e-commerce, consumers have increasing expectations of being able to engage directly with brands and retailers through this channel, as they would in-store and on a website. By interacting with customers on social media, whether through engagement, reposts, or direct messages, brands build a direct, authentic connection with consumers and can assist with any questions or issues that arise during the shopping journey.  Gone are the days of waiting on the phone for hours; the lines of communication are open, immediate, and often public.
The future of customer service
Beyond social media, technology continues to redefine the ways in which consumers can interact with brands. Artificial intelligence can now mimic human interaction and function as an efficient way for brands to provide information, answer questions, and solve problems for customers.
Brands and retailers have integrated AI-powered chatbots, voice assistants, and in-store robots into the shopping journey. In a study last year, Drift found that 69% of consumers prefer chatbots for quick communication with brands. Salesforce found that 32% of marketers are using voice-assisted personal assistants in their marketing strategy. Brands like Walmart, Giant Food, and Zara are experimenting with using robots in physical stores for things like distribution and sanitation. While these examples have not gone mainstream, it's not hard to imagine a day in the near future when consumers engage regularly with AI-powered technology throughout the entire shopping journey.
---
The path to purchase continues to shift, and, with it, so do the ways in which consumers interact with brands and retailers. From Q&A to robots, companies can use technology to help facilitate conversation throughout the shopping journey, while still providing what consumers want most: an authentic connection with the brand.
To see more retail trends from our survey of 2,000 consumers and 500 brands and retailers, download The Shopper Experience Index.