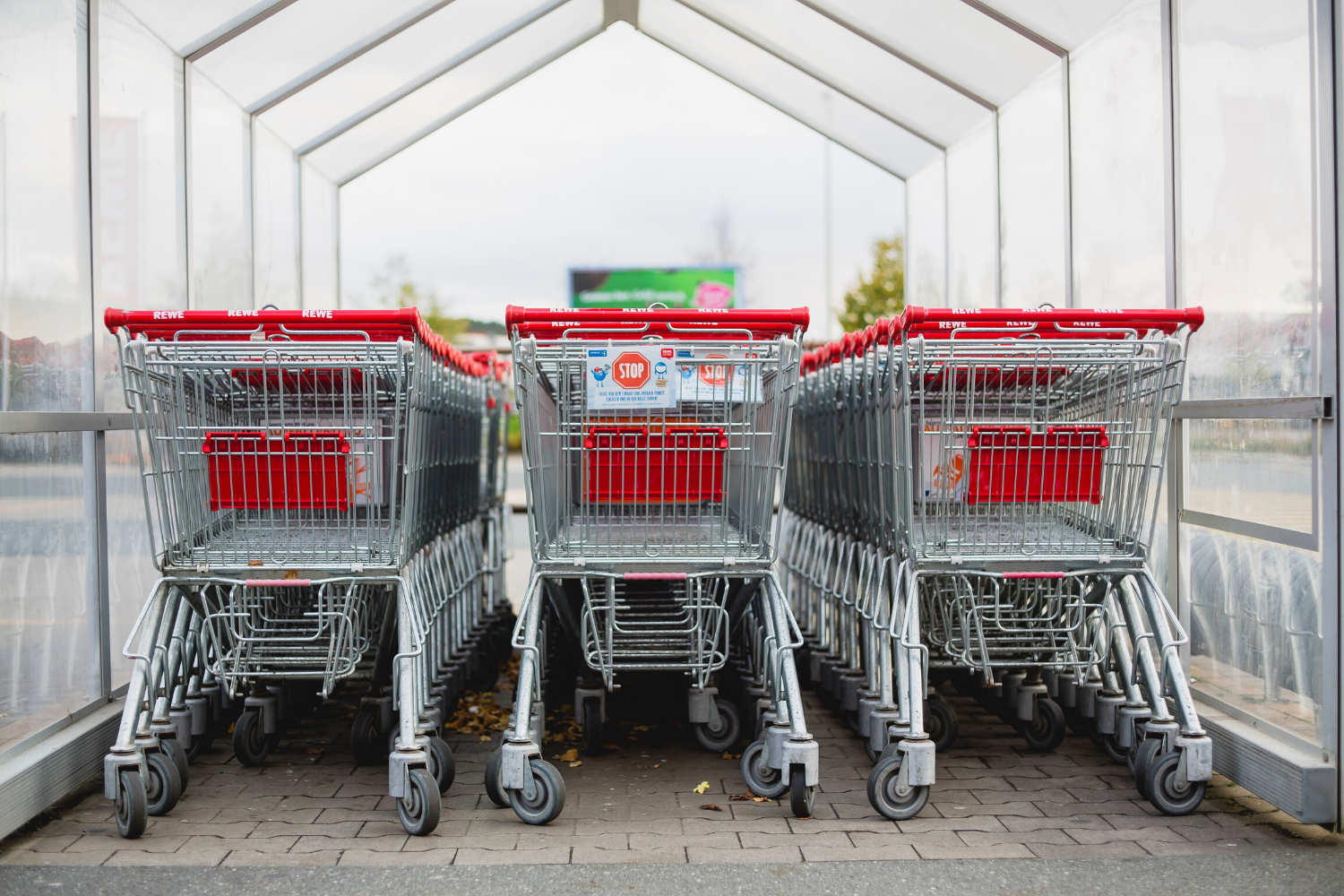 Amid the coronavirus pandemic, many brands have taken swift action to help out in ways that differ from their usual wheelhouses. Some are offering free products and services to health workers. Others are shifting their production to make ventilators and masks or offering safe shopping hours for older people. One thing is the same across the board – everyone recognizes the current climate for commerce is unlike any we've experienced.
According to a recent survey by 4A's, 56% of consumers said they were "pleased to hear" about brands donating goods and services during the pandemic, and 43% felt the efforts were reassuring.
More than half of consumers also view brands as key players in addressing the coronavirus and say their response is quicker and more efficient than the government's, according to a survey by Edelman. And, 62% of consumers believe their country will not make it through this crisis without brands playing a critical role in addressing the challenges we face.
There are quite a few brands that have made a quick pivot to help their communities, as well as lend a global hand. Here are 16 brands and retailers making a difference.
Brands giving away complimentary products and services
Starbucks
Through May 3rd, Starbucks is offering a free tall-brewed coffee or iced coffee to all frontline healthcare workers responding to COVID-19. This includes police officers, firefighters, paramedics, doctors, nurses, hospital staff, and researchers. 
Crocs
The Colorado-based footwear company launched the "A Free Pair for Healthcare" program, giving a free pair of shoes to doctors, nurses, and other medical employees. The brand is giving away 10,000 free pairs of shoes, valued at $40 to $60, each day online. Crocs is also shipping 100,000 pairs to hospitals around the country.
The Body Shop
The Body Shop has closed most of its stores worldwide because of the coronavirus. But, the brand donated care packages to National Health Service workers in the United Kingdom and about 30,000 units of cleansing products to senior communities and shelters in North America.
Krispy Kreme
Krispy Kreme is giving away a dozen glazed doughnuts to healthcare workers every Monday through May 11th. Also, on Saturdays, the brand will add a dozen glazed doughnuts free to every pick-up, drive-thru, and delivery order that includes a full-price purchase of a dozen glazed doughnuts or more, hoping that visitors will give away the freebies to their neighbors to put a smile on their faces.
Lululemon
To promote self-care and help reduce anxiety during the coronavirus outbreak, Lululemon is offering a variety of free yoga, workout, and meditation classes through its online community #thesweatlife. Meditation practice playlists are available on SoundCloud.
Brands shifting production
Bacardi
Rum brand Bacardi has shifted production at some of its distilleries to help supply ethanol to make hand sanitizer, and the company is donating half a million 10-ounce hand sanitizer units to local communities. Bacardi also launched the #RaiseYourSpirits initiative and pledged $3 million to support restaurants and bars affected by COVID-19.
Christian Siriano
Fashion designer and "Project Runway" alum Christian Siriano announced on Twitter that his sewing team will make masks to help protect medical professionals who are caring for the growing number of coronavirus patients. By repurposing his team's skills, the brand has been able to avoid layoffs.
Dyson
Household appliance brand Dyson plans to shift production to make 15,000 ventilators to support the UK's National Health Service and the global response to the pandemic. 
LVMH
LVMH, a French luxury cosmetics and fragrance company that includes brands Marc Jacobs, Louis Vuitton, and Givenchy, is using its factories to create hand sanitizer. The company is donating the new product to the 39 public hospitals in Paris.
Nordstrom
Luxury retailer Nordstrom is using its alterations teams to sew more than 100,000 masks, which will be sanitized and donated to Providence Health & Services, a nonprofit that operates hospitals in multiple states. 
Brands donating money
Everlane
Fashion brand Everlane is donating all profits from the sale of its 100% Human collection to Feeding America's COVID-19 Response Fund. The organization is providing food and supplies to food banks nationwide. 
Kendra Scott
Jewelry brand Kendra Scott is donating 50% of the proceeds from sales of its Everlyne Friendship Bracelet to Feeding America's COVID-19 Response Fund for local food banks. Kendra Scott also donated 500,000 meals directly to children across the country.
Kenneth Cole
Kenneth Cole is donating 20% of its online sales to the COVID-19 Solidarity Response Fund, launched by the World Health Organization. 
Retailers creating safer experiences for vulnerable populations
Woolworths
Retailer Woolworths has created new safe shopping times at stores across Australia. Emergency services and healthcare workers can shop from 7 a.m. to 8 a.m. on Tuesdays and Thursdays. Older people and people with disabilities can shop during the same times on Mondays, Wednesdays, and Fridays. Additionally, they're prioritizing deliveries to vulnerable populations through their Priority Assistance shopping program.
Target
As part of its coronavirus response, Target is expanding its dedicated shopping hours for vulnerable shoppers, including the elderly and people with health conditions. The retailer is reserving the first hour its stores are open on Tuesdays and Wednesdays for these shoppers. 
Sainsbury's
UK supermarket Sainsbury's is designating Mondays, Wednesdays, and Fridays from 8 a.m. to 9 a.m. for shoppers who are elderly or have a disability and their caregivers. National Health Services and social care workers can shop Monday to Saturday from 7:30 a.m. to 8 a.m. Sainsbury's is also giving priority to vulnerable shoppers for online delivery.
Walmart
To help consumers most vulnerable to the coronavirus, Walmart is hosting a senior shopping hour on Tuesdays. Shoppers age 60 and older can shop an hour before stores open, and Walmart's pharmacies and vision centers will be open during the early-opening times.
There are many inspirational stories from global retailers and brands, large and small, and these are just a few. It's hard to say how long the current climate will exist and what will develop, but brands who are going above and beyond to give back are helping all of us navigate this uncharted territory.