Who doesn't love receiving presents? In a year where we're all looking to spread a bit more joy, shoppers are building their wishlists and checking them twice.
We found shoppers are less likely to gift experiences this year and are leaning more heavily towards physical gifts – 71% of shoppers are planning to buy physical gifts this year for loved ones. Shoppers are also looking forward to receiving tangible products as gifts as well.
We surveyed almost 14,000 members of the Influenster community to understand what gifts they're looking forward to unwrapping. Here's what we found: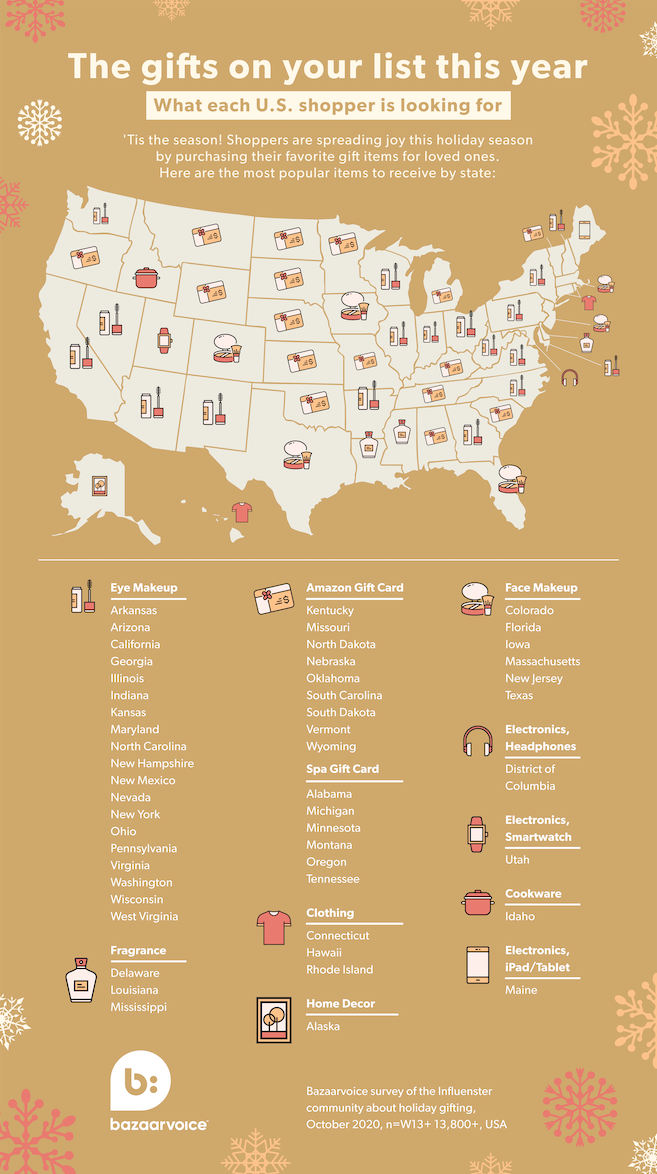 –––––––––––––––––––––––––––––––––––––––––––––––––––
Want to better understand what your shoppers are looking for? Let's chat.