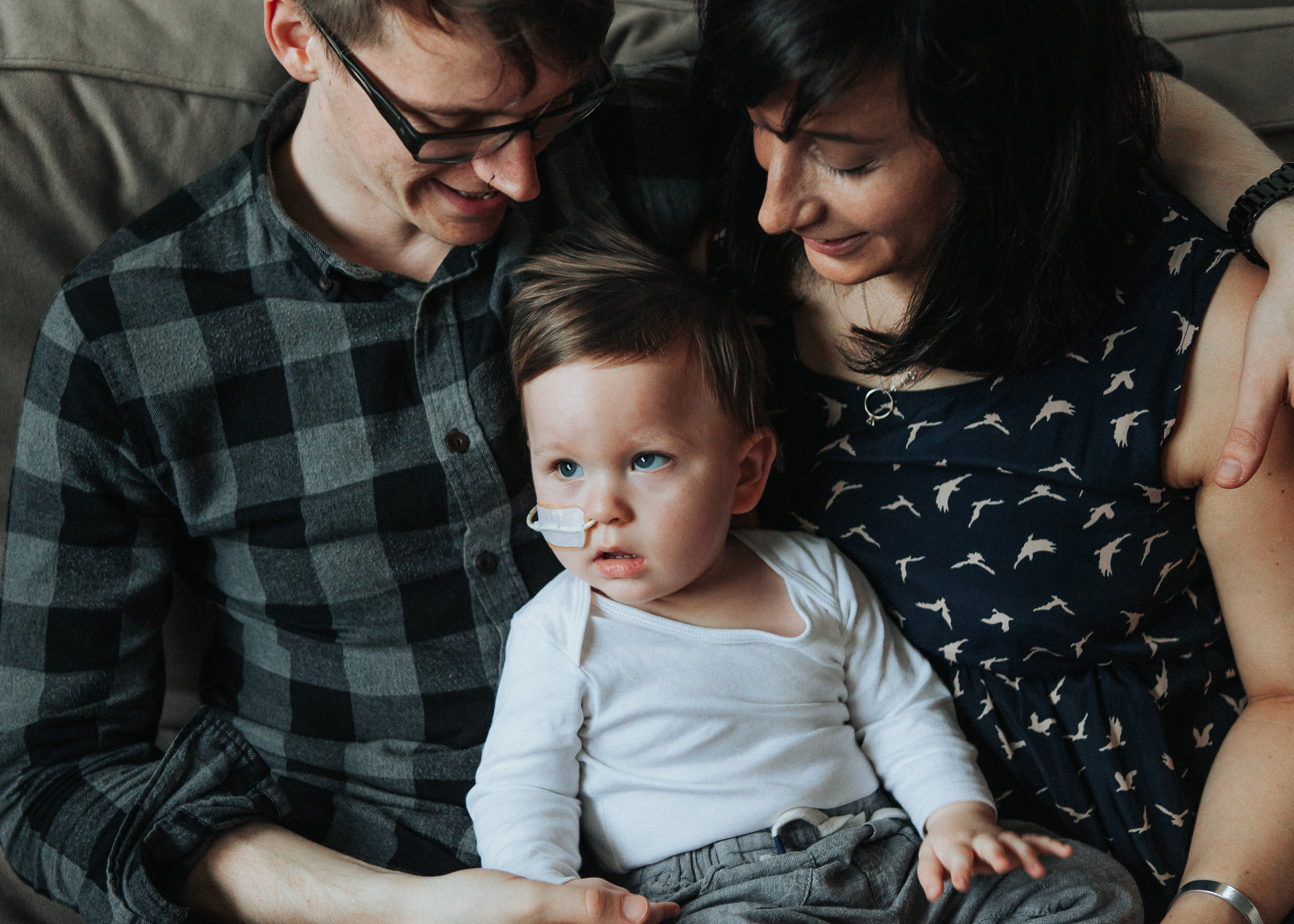 Last Christmas, instead of at home opening presents, my family was in the intensive care unit. In October 2016, my son, Kai, was born and then diagnosed with Nonketotic Hyperglycinemia (NKH). It's a rare metabolic disease with no cure and limited treatment options. It's so rare that only 500 children live with the disease worldwide. At Christmas, we were coming to grips with Kai's condition.
Kai has it pretty tough. He suffers from seizures, and we're often in and out of the hospital. It is a terminal condition, and we're unsure how long he'll live. It's a hard reality we face, but it highlights how precious each day is and how important the support from others can be.
Kai is a Bazaarvoice baby. I met my fiancé, Elly, at Bazaarvoice five years ago. As the season of giving approaches, I want to thank this company and its employees for the gift of their support and encouragement to make it through the last year.
Hope for a cure
That holiday season wasn't the best time. Elly and I stole laughs when and where we could, but everything was overshadowed by uncertainty about what was happening to Kai. With such a rare condition, there is a general lack of knowledge and resources about how to treat it. Eventually, we were transferred to a children's hospice on an end-of-life care plan. In the end, Kai pulled through, and he came out of his coma for which we're so, so grateful.
From the very start, Bazaarvoice has stood right behind us and our fundraising efforts. A JustGiving fundraising page was immediately set up, so colleagues could donate during that Christmas. Along with the messages of support and love, £2,000 for Joseph's Goal was raised by our Bazaarvoice team members. It was a hard time that was made easier knowing that friends, colleagues, and the company had our backs.
After that anxiety-filled experience, we knew that we wanted to support research and education around this disease. Since then, we have been raising funds for NKH research, hoping that one day this disease can be cured, and, until then, that ours and other families can have access to more information. We support Joseph's Goal, the UK's only NKH charity, which raises awareness and funds research projects for the disease.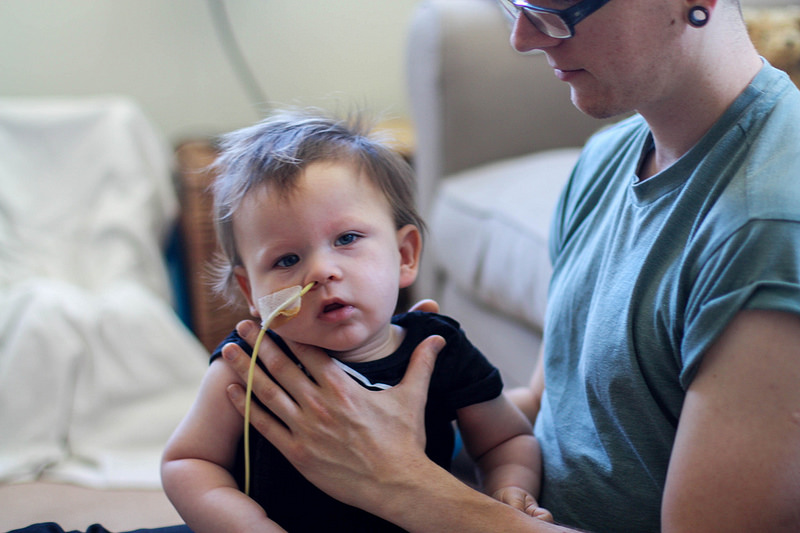 A year of giving
Generosity (one of our company's seven core values) is ingrained in Bazaarvoice culture, and, every year, we dedicate a full week for volunteerism across all of our offices, called b:generous week. Employees can offer their time and money to organizations in need, and take time out of the work day to volunteer. Because I work out of our London office, the London team was eager to support Joseph's Goal this year.
But it didn't stop in London. All across the globe, different Bazaarvoice teams stepped up to support us — donating money, hosting fundraisers, spreading the word. For me, it was a remarkable embodiment of b:generous week.
In London
In London, we planned a long, challenging fundraiser event — a 126km walk (basically three marathons) along the River Thames over 3 days. Myself and three others from Bazaarvoice signed up to walk the entire length, and colleagues, friends, and partners planned to join us along the way. We carried charity boxes asking people on the way if they'd like to donate.
Twenty-four hours before we started our walk, we hit our fundraising goal of £5,000. This kept us excited and motivated through day one, but by the end day two (after walking almost 85km), spirits were low. We finished that day in the dark, using our phones to light the way. I didn't expect to feel so demoralized.
Starting day three was tough, but Elly and Kai met us at Hammersmith Bridge, which raised my spirits. A fresh supply of new legs joined us when we got into central London. In those final miles, this boost in enthusiasm helped us put one foot in front of the other.
The further we walked, motivation became a real struggle for those of us who had walked over 100km. Elly and Kai rejoined us for the final mile, and I knew I had to finish for them. That last mile felt never-ending. When we finally reached the end, there were cheers, hugs, and tears.
It was emotional, reflecting on how far we had walked, how much money we raised and how many people had joined us. In the end, we had walked with 35 London Bazaarvoice employees and raised £10,332.
Across Europe
In Amsterdam, the team (which consists of just 3 people) planned to run as many miles as we walked. A daunting task to run 126km between only 3 people, so they recruited family, friends, clients, and even former employees to join. In the heart of Amsterdam, the group ran laps around Vondelpark — smashing the goal for a total of 185km and €2,600.
In Munich, the German team showed solidarity by doing a similar walk along Munich's Isar River, raising €1,000.
Across the world
Even before September's b:generous week, the company encouraged and made it easy for all employees to donate to Joseph's Goal. Donations came in from every office. Many from employees I have never personally worked with, but who came to know of our story. The fact that so many were willing to donate to someone half way across the world who they may or may not have interacted with is a testament to the kind of people who work at Bazaarvoice.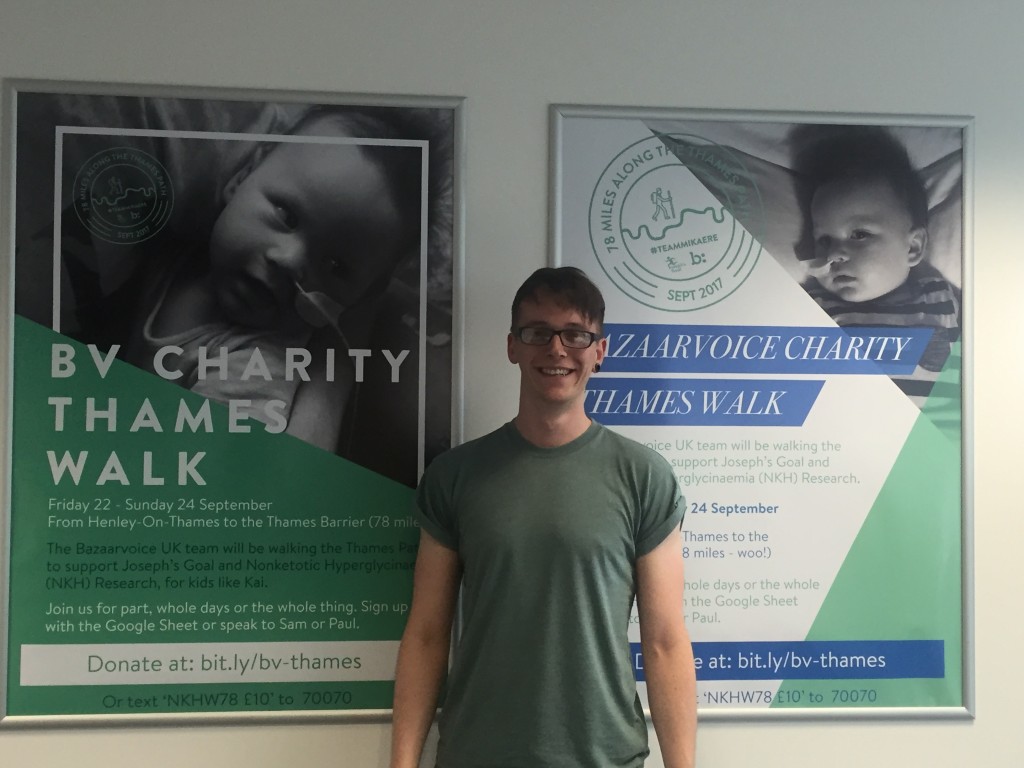 Reflecting on 2017
In October, we celebrated Kai's first birthday. In a few weeks, we'll celebrate our second Christmas together. Looking back at the last year, there probably has been more lows than highs. We're still figuring this out, and it's scary and confusing.
There are some bright spots, including the support of this company and its employees. Simply put, it has been incredible. I can't begin to express how grateful we are to have the support from people across the globe who have made our cause their own. Thank you.
In total, Bazaarvoice has helped contribute over £17,000 to help find a cure for Nonketotic Hyperglycinemia. We should all be proud of the difference it will make to NKH research.
If you would like to hear more about Kai, you can follow our journey on Instagram or through our blog.