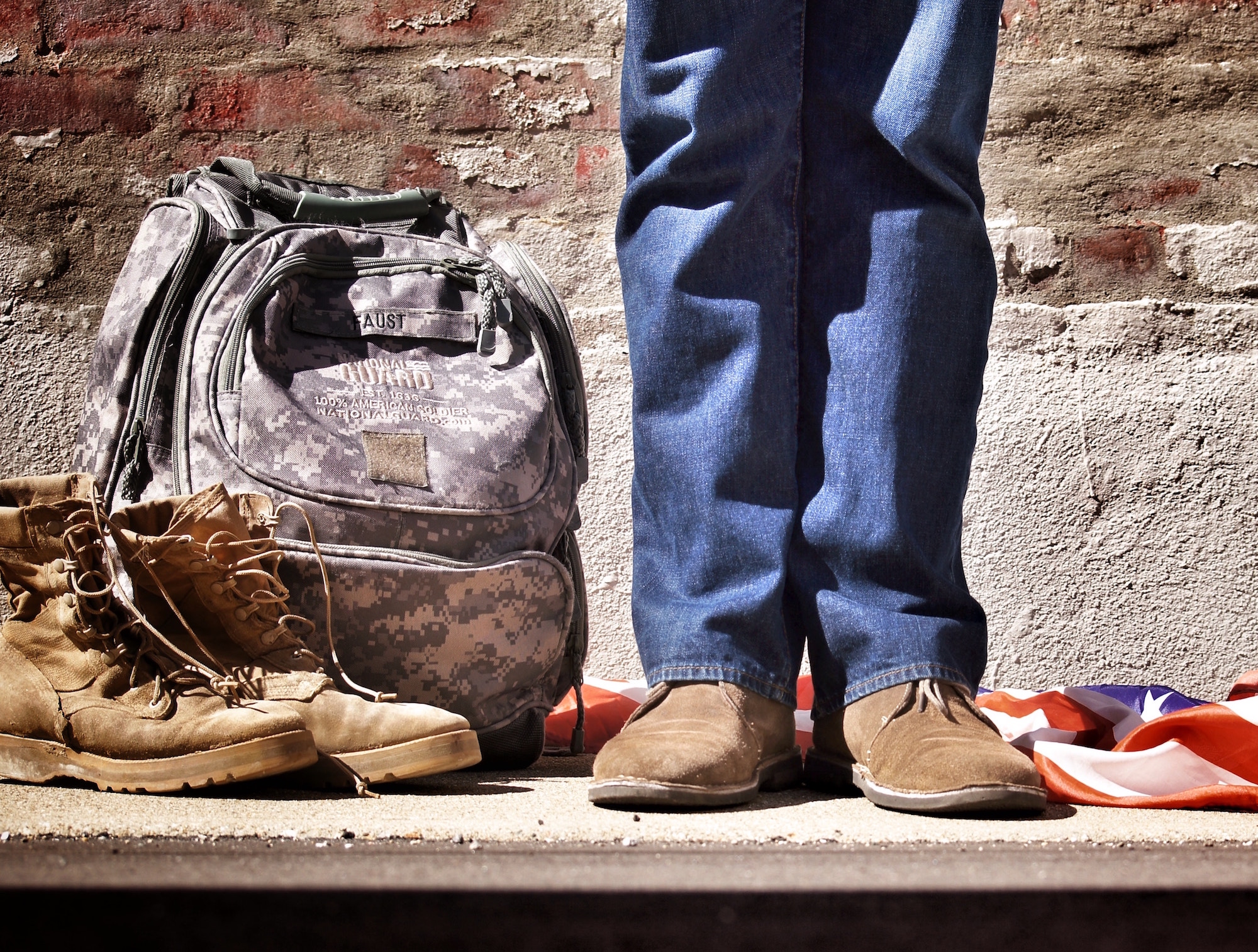 As many as 360,000 men and women leave the military service each year. Of those, almost half will leave their first civilian position within a year, and 60-80% will leave before their second work anniversary. The transition from service member to civilian is unique to each individual, often very challenging, and can take years. Because of this, it can be difficult for companies and their employees to know how best to serve this community.
My own transition from the Navy was not a smooth one; after three years of service, a drunk driver hit my car head on, ending my military career. After a year of military limbo, my "transition support" was six days notice, a final paycheck, and a plane ticket from Guam to Kansas, my military home of record. As someone who had planned a long military career, the sudden change left me lost, in pain, and panicked about how to survive a rapid reintroduction to the regular workforce.
I was lucky in that I rather rapidly fell into a series of jobs that leveraged my military training. In the last nineteen years, I have held technical products and programs management roles that have escalated in responsibility and seniority and have all drawn from my naval background in electronics. I've managed to maintain close relationships with active military and veterans alike, even supporting Army and Marines in Operation Iraqi Freedom on the ground in Iraq. Through my own and others' experiences, I have seen how veterans can struggle to re-enter the workforce and how companies have oftentimes failed to support our population. It isn't a problem that can be solved overnight, but with the below actionable steps, we can better support our veterans as they transition from service to the civilian workforce.
Get to know your veteran counterparts
Many people who are not familiar with the military are unsure about how to interact with veterans; they are worried about asking the wrong questions, too many questions, or questions about difficult experiences. Because of this uncertainty, many do not ask any questions at all, which further contributes to the divide between us. 
Whether you are an HR person hoping to hire and retain vets or an employee who wants to get to know your veteran coworker, the first step is to understand their experience with the military, both their own and the experiences of their close friends and family. For example, I served in the Navy, but many of my family members and friends are Army veterans, and their experiences are vastly different and impact me nearly as much as my own. Only once you begin to understand someone's unique experience can you better connect with them as an employee, a colleague, and a friend.
If someone mentions their involvement with the military, don't be afraid to ask them about it. A simple question, like "Why did you join the military?", can teach you a lot. Rather than asking a bunch of follow up questions, just listen to their story. Most importantly, always give someone an out if they do not seem comfortable talking about their experience, not everyone is. 
Educate recruiting and human resources about military-specific experience
According to a study from Veterans Affairs (VA), respondents cited the difficulty of translating their military skills into corporate language as a top concern about entering the civilian workforce. The language used to describe ranks, roles, and leadership structure in the military is very different from the corporate world. A veteran may only be able to describe their experience in military terms, and a recruiter on the receiving end of that resume who doesn't understand the language likely won't consider a potentially great candidate.
Recruiters and human resources representatives must be either trained to recognize and understand military experience or, if not, must consult with someone who can. Similarly, job postings should include military-specific language and job codes in their descriptions, so that veterans can easily understand how their experience relates to a particular opening. Adding military job codes to open positions will now surface those roles in Google's new Jobs for Veterans search results.
Establish internal support groups for veterans and their loved ones
Once veterans are hired, they should not be abandoned. In that same report from the VA, respondents said that transitioning from military to corporate culture was their top concern. Veterans in this survey reported that mentorship programs and affinity groups were the two most helpful support tactics an employer could offer. Whether one-on-one or in a group setting, a formal support system between veteran employees (or their friends and family) provides a space where veterans can discuss challenges with and ask for advice from people with shared experience.
At Bazaarvoice, we have affinity groups for a variety of interests, from board games to yoga. Affinity groups are meant to bring together people with a shared interest or experience. While I have worked with veterans outside of Bazaarvoice, after reading the Veterans Affairs study, I realized there was an opportunity to make an impact inside my own organization and started b:Salutes, an affinity group for veterans, their loved ones, and anyone who wants to learn about and support veterans issues. If your company is too small to create its own mentorship program or internal group for veterans, consider partnering with small companies in the same location or industry.
---
Yesterday, on the 100th anniversary of the armistice that ended World War One, we honored our current and former military service members for all they have done and continue to do. My hope is that businesses and their employees can look beyond a single day of observance to honor, support, and engage veterans on an ongoing basis. Through these few actionable steps, we can better serve this population who so bravely served for us.