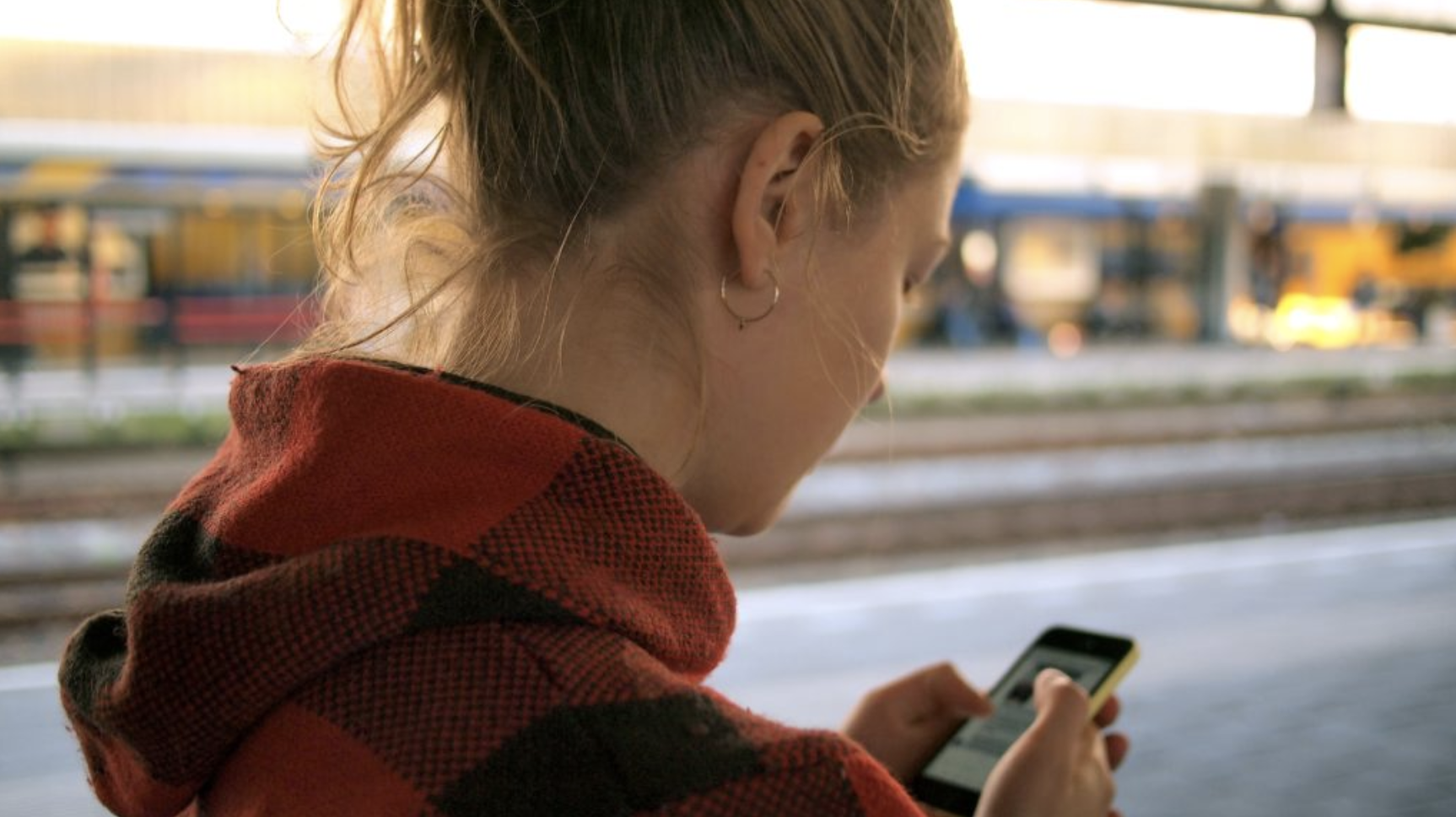 A great shopping experience can be difficult to define, but you know it when you see it. And one of the brands providing consumers with the best shopping experience right now? Instagram.
The social network has evolved from a photo-sharing app to a straight-up shopping destination.
You could argue, of course, that it has been one for some time. Now, though, with investments like Checkout and Shopping from Creators, consumers can browse, discover and make purchases without ever leaving the app. It seems that Instagram is primed to become a full scale marketplace. But here's the piece that's rarely talked about: The differentiator is less that it's a social network and more that it's a flat out enjoyable experience.
And it raises the question: If Instagram can provide shoppers with the kind of immersive shopping experience they desire, why can't brands?
Let's take a look at some of the tactics that have led to Instagram's success and see how they can help your e-commerce brand improve its own shopping experience.
1. Instagram allows consumers to make discoveries
By some estimates, browse-based shopping (also known as "discovery shopping") accounts for half the retail market. In fact, data from a Curalate survey of more than 1,000 U.S. consumer backed this up—with nearly 50% saying they want to stumble across a new product while they're shopping.
Of course, we often equate this type of shopping experience to in-store browsing, where consumers have the opportunity to see, touch, and feel a variety of items from merchandising displays and store associates—something often thought to be a challenge on screen. That's not necessarily the case with Instagram.
Because it's social in nature, Instagram's user interface "makes users and their intentions — not the [app's] navigational elements — the focal point," according to UX and UI design firm Rossul.
The intuitive nature of Instagram's design allows users to immerse themselves in the app, often ending up down the proverbial Instagram rabbit hole. This, of course, is where Instagram's experience and consumers' penchant for browsing overlap.
And since bringing a shopping element to the Explore tab, Instagram's only accelerated the connection between mindless browsing and active shopping.
In fact, according to Instagram, 90% of accounts on Instagram follow at least one business account. And people surveyed by Instagram say the platform has become influential in helping them discover new products, research those products, and decide whether to buy those products.
"The development of a native and authentic shopping experience on the platform has taken discovery to the next level for customers," says Lulus Vice President of Marketing Noelle Sadler.
How your brand can do it
Brands aren't likely to build a social network, but they can bring the compelling components of Instagram's shopping experience to their site.
Take, for example, the way Tuckernuck has integrated gallery and feed-like experiences onto its site.
"I was watching a user session the other day, and they actually were on the homepage, and they scrolled all the way to the bottom and they kept hitting 'Load More' for all the #Tuckernucking photos. It was amazing," said Kayla Robinson, customer service and marketing associate at Tuckernuck. "It makes sense, though, because, at the end of the day, we're a lifestyle brand."
For Tuckernuck, which has built itself as a social-first, lifestyle brand, these types of on-site experiences can further reinforce that brand position. But it also drives performance. Tuckernuck, for example, has seen a 190% increase in conversion rates from consumers who engage with this type of content on site versus those who don't.
2. Instagram tailors the shopping experience
Scrolling through Instagram can feel like exploring a mall tailored directly to your tastes. But it's not just the products that you're targeted with—it's the creative elements, as well.
Scroll through your Explore tab or take stock of the ads you see, and you'll notice there's a similarity in terms of the way that content looks, too. Instagram's great at personalizing based on visuals, not just products.
And that's important.
While personalization remains a top e-commerce trend for 2020, it often means tightening a product catalogue or limiting a consumer's exposure to items they wouldn't know existed without some dedicated browsing. And recommendations, though they attempt to surface products you might enjoy, often do so in such a restrictive way. The result? Consumers are presented with more of the same.
This isn't true on Instagram.
Because part of the algorithm relies on surfacing visually similar items, consumers are able to browse based on visual interest—and still be exposed to new products.
How your brand can do it
There are numerous ways brands can provide shoppers with a more personalized shopping experience that'll exceed consumer expectations, but it doesn't always have to be with recommendations.
Instead, take a page from Instagram's playbook and use visually similar images to encourage browse-based behaviors when consumers land on site. Consider, for example, how luxury retailer Farfetch connects consumers coming from Instagram Stories to their onsite experience.
By tailoring the landing page experience to content that drove the consumer to click, brands like Farfetch are seeing significant improvements in time on site and bounce rates. And because these types of experiences are driving increased browsing, consumers are seeing upwards of 15X more products per session.
"It's a much richer experience for a potential customer and a more inspirational way of presenting products," said Arabella Brooks, Brand Executive at Farfetch. "It kicks off a more interesting consumer journey and interactive experience compared to linking directly to our site or a product listing page."
3. Instagram makes shopping seamless
Recently, Instagram's gained most of its press and attention for its new checkout feature, which lets users purchase products from posts without exiting the app.
It's a nearly frictionless experience: Consumers simply enter information the first time they check out, and then it's saved to make future purchases convenient. This also saves merchants from abandoned shopping carts left by users frustrated with having to sign up with each brand.
In fact, 39% of those who had used Instagram's checkout feature cited "ease of use" as its main draw.
How your brand can do it
While browsing leads to increased product discovery and improved conversion rates, the experience related to making a purchase needs to be as easy as possible (Some 23% of consumers say their reason for leaving an e-commerce site without making a purchase is that the checkout process is too long or too complicated.)
While e-commerce brands can take steps to simplify their checkout process and conduct usability testing to determine where customers might be encountering difficulties within that process, companies can also ensure that the browse-based experiences they bring on site are shoppable.
Note: Shoppable does not mean "salesy."
A brand's lifestyle content can tell a story that connects the consumer to the brand and the products in the image—without pushing the sale.
Here's Robinson from Tuckernuck, again: "People look at our Tuckernuck Instagram account as more a place to get inspiration for what to wear when they're doing X, Y, Z or what to pair with like a denim dress, so we take an approach that's less 'salesy' and more just overall inspiring."
Similarly, this strategy is used by Parachute Home, whose former chief marketing officer, Luke Droulez, has explained where social commerce fits into the brand's overall strategy: "In the same way stores represent the fabric of a neighborhood, we wanted to create areas like our blog, like our social media presence that create online communities where people could look for inspiration, where people could see real people buy this. That this is meant [as] accessible luxury without saying those words."
What's great about Instagram's new checkout process is that it allows users to go from making a product discovery to actually purchasing that item with just a few clicks. While Instagram hasn't rolled out this feature to all accounts quite yet, brands like Parachute Home and Tuckernuck are doing this now with shoppable link-in-bio solutions and onsite galleries.
E-commerce is big business. In fact, U.S. e-commerce sales accounted for more than 11% of all retail sales in the third quarter of 2019, and online shopping is predicted to continue to grow worldwide in 2020.
Brands that want a piece of this action must give consumers what they desire, which is a simple and immersive shopping experience similar to the one they have in retail stores — but right at their fingertips. To do this, brands should look to Instagram, which is continually improving and perfecting its users' shopping experience, and translate those improvements to their own on-site experiences.