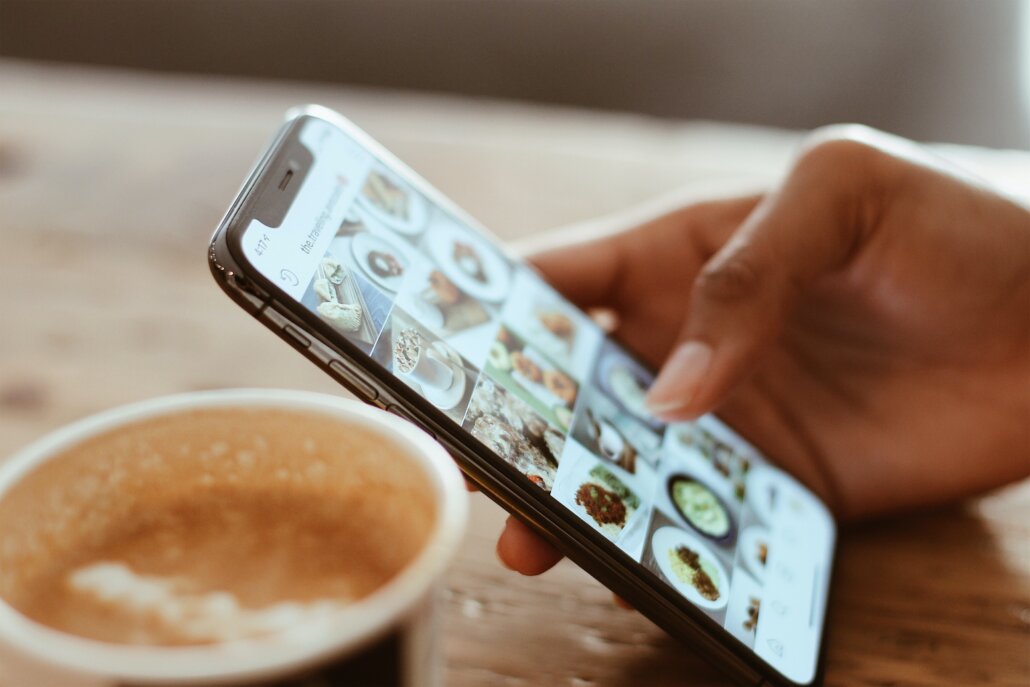 Jury's out – e-commerce is in. As the pandemic shuttered physical stores and forced everyone inside, online shopping became not only a necessity, but second nature. Instead of flocking to stores, shoppers are scrolling through online brand and retail sites and their social media feeds. Everything can now be purchased with the swipe of a finger. In fact, according to our recent survey of over 8,000 consumers across Australia, Canada, France, Germany, the UK, and the US, a third of shoppers said they buy something online at least once a week, and 9% said they're buying online daily.
To replicate the in-store experience and inspire online consumers' confidence, user-generated content (UGC) is  more important than ever. In fact, in the Bazaarvoice client network of 12,000+ brands, of which 1,750 are retailers, we saw a 44% year-over-year increase of customer reviews submitted. And while it's widely agreed upon that written reviews are important, visual content is entering the spotlight. Two-thirds of shoppers we surveyed said that photos from previous shoppers is important to them when deciding to purchase online. 
To learn more about the impact of visual and social UGC, we launched our global survey of over 8,000 consumers. Turns out, photos tell the story even when words fail.
Everyone's an influencer
Move over celebrities and influencers with million+ follower counts. Nowadays, consumers want to see and hear from people just like themselves. We found that 66% of shoppers find the availability of photos from previous shoppers important when deciding to purchase online. In fact, 62% of shoppers now say they are more likely to buy a product if they can view customer videos and photos.
This is likely due to the fact that the more authentic shoppers think visual content is, the more confident they become in their purchases. And what is more authentic than a photo of a product being used or worn by someone just like you? Shoppers no longer want to see bland, stagnant, unrealistic pictures from photo shoots on the product page. Almost 75% of respondents say that they prefer seeing customers' photos and videos on online stores over professional imagery.
Rich visual and social content can demonstrate how the product fits or is used, and can help potential customers to imagine how they would use and experience the product in their own lives. When asked what the biggest reason for wanting video UGC is, a quarter of shoppers said that it highlights things not obvious from the text and pictures in the product listing. Shoppers know that their fellow consumers are actually using the products, and therefore can give insights and tips that may not be obvious from just professional product shots.
Consumers want to see visual UGC for some products more than others
While visual UGC is helpful for customers of all kinds, it seems to be even more beneficial when consumers are shopping for more expensive products. For instance, 36% of respondents said that technology and electronics is the most important category for photos and videos from other customers.
There are also generational differences on the impact of visual UGC as a purchase driver within product categories. For instance, when it comes to buying technology and electronics, visual UGC is more important to 65-74 year-olds (40%) than to 18-24 year-olds (28%). The priorities flip when it comes to health and beauty, as visual UGC is more helpful to 18-24 year olds (16%) than 65-74 year olds (4%). However, the age groups are a little more in agreement when it comes to buying apparel, but the younger demographic (29%) still relies on visual UGC more than the older one (21%).
Shoppers want to see social proof from visual UGC on social media
Shoppers don't just want to see visual UGC on your product page. Social commerce is entering into its heyday, which means shoppers want to see visual UGC across social media platforms. Every single one of our 8,000+ respondents said they use at least one social media platform regularly. Beyond just the high level of usage, the importance of social media in the retail landscape is clear, as 50% of people surveyed agree that social media plays an active role in influencing what they choose to buy.
Just like on the product page, shoppers want to see people just like themselves on brands' social media profiles. Over half (64%) of our respondents reported that they prefer it when brands use real customer photos in their posts rather than professional product shots.
They want a steady stream as well — 60% told us that they want to see new visual UGC on a brand's social media presence at least once a week. As expected, younger shoppers demonstrate the strongest preference for visual UGC on social. And they're a demographic you want to please in that space, because amongst 18-34 year-olds, two-thirds say that social media actively influences their purchasing, while 72% say they prefer it when brands use visual UGC for social media outreach.
___________________________________________________________________________
Shoppers want to see it to believe it and buy it. By allowing your customers to provide photos and videos of themselves using your product, you're amplifying your most influential advocates. And by spreading that content far and wide, on your product pages and throughout your social media, you make the most out of those resounding recommendations.
To learn more about the power of visual UGC, download our e-book here.