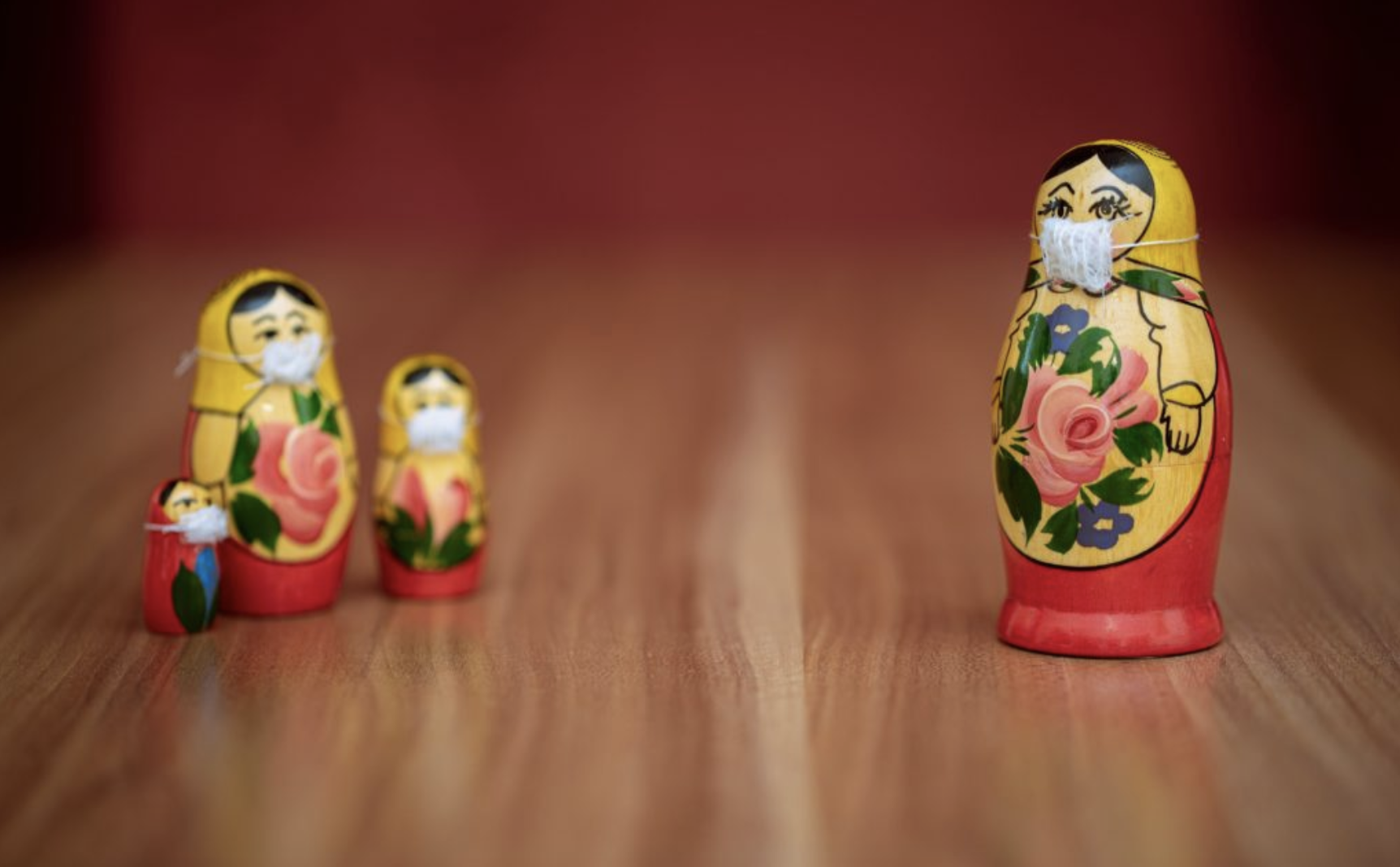 Luxury brand Michael Kors typically fills its Instagram feed with eye-catching images of designer handbags, glamorous runway shows, and fashionable youth. You won't find any of this now.
Instead, you'll catch 60-year-old Kors himself folding laundry, petting his cat, and sharing his recipe for spaghetti and meatballs.
The notable shift in Instagram content began on March 18, with a post that reads, "We need to remember that in this time of isolation, it is incredibly important to stay connected with each other and fill our hearts with strength, love, and optimism."
Michael Kors isn't the only brand that's altered its social strategy in the midst of the COVID-19 pandemic. While most changes to feed aesthetics started as a purposeful shift, brands are now facing a new challenge: Their highly curated media libraries for Instagram are starting to run low.
With millions of cases of the disease worldwide, and people forced to stay at home across the globe, access to studios, photoshoots, and influencers are more difficult to come by than normal.
In conversations with dozens of brands, we're hearing phrases like "day at a time" and "making it up as we go." And it's revealing some interesting trends: Those brands that have said they're figuring out content on a daily basis—relying on lo-fi images and scrapping the idea of a highly curated feed—are seeing better reach and stronger engagement.
Almost a year ago, The Atlantic identified this trend among an emerging group of influencers, and, now, it seems brands are jumping on board out of necessity.
Continue reading to learn more about how brands are finding inspiration – and content – in the time of Covid-19.
1. User-generated content
The best advocates for your brand are the people who are already showing the love on social media. Start by reviewing hashtags and shared photos to see how they're engaging with your brand and talking about it with their followers. You'll be sure to find a wealth of user-generated content, or UGC, to share on your own feed.
This type of content is authentic and establishes trust among customers, which increases both engagement and sales. In fact, 85% of consumers find UGC to be more influential than brand content.
Good UGC doesn't have to highlight a specific item; it can simply show how people interact with your products in their daily lives. For example, sparkling water brand LaCroix shares photos of customers enjoying the bubbly beverage in a variety of locations—even the bathtub.
https://www.instagram.com/p/B_dOsORJ6yy/?utm_source=ig_embed
Clothing company Vineyard Vines invites users to share how they're staying busy—and safe—at home with its #WhaleAtHome hashtag. Vineyard Vines makes the most of UGC by sharing these submissions on Instagram and website galleries.
There's definitely more than one way to find great UGC, so think outside the box. YouTube, product reviews, and Reddit are all great sources of content.
And don't be afraid to just ask for it. Fifty-three percent of consumers want brands to tell them what kind of UGC they want to see.
2. Authentic conversations
Provide further insight into your brand by having a chat with key stakeholders or hosting interviews, Q&A sessions, and AMAs. Talk to experts, influencers, brand partners, employees, fans, or friends of the brand.
You can ask users to submit questions, like Petco, via Instagram Stories. This type of content is ideal for video or Instagram Live, especially now when Instagram Live usage is soaring.
AQUIS, a hair repair system, recently hosted an Instagram Live where a stylist met with a customer and took questions from the audience. Not only does this engage users, but you're also able to answer questions, talk about upcoming projects, and let users know you value what they have to say.
New to Instagram Live? Check out our crash course to get started today.
3. Influencer content
It's highly likely that influencers are in the same boat as your audience, staying close to home and engaging in social distancing. And with screen time increasing across the globe, they're creating more content than ever.
The influencer market has taken a hit, just like the rest of the economy, so now is an ideal time to make connections with new influencers who are looking for opportunities. This can lead to ongoing relationships that both your brand and the influencer can benefit from long-term.
Influencers are skilled at creating captivating content, and they can expose new people to your brand and its products. For example, Gibson recently teamed up with actor KJ Apa to discuss his first guitar in the brand's "My First Gibson" series.
https://www.instagram.com/p/B9Xr4i5lS3L/?utm_source=ig_embed
But you don't have to rely on celebrities. Micro-influencers, those with 1,000 to 100,000 followers, are especially effective at helping brands tap into niche markets.
4. Coworker-generated content
Customers want to know the people behind a brand, so give them the opportunity to get to know your talent. This humanizes your business and showcases your devoted team – customers appreciate knowing that your employees care about the work they do.
Content can come from the CEO or brand namesake, such as Michael Kors, or from your creative team, support staff, or any employee — the possibilities are endless. (Is there anything more exciting than learning how to draw from a Pixar illustrator?)
Sharing posts like this can provide a glimpse of the company culture, showcase your company's expertise, or simply offer a peek at the people behind your brand, like stationary mainstay Erin Condren does below.
https://www.instagram.com/p/B-PW-_qhigL/?utm_source=ig_embed
Another creative way to generate this type of content—sometimes referred to as employee- or coworker-generated content—is to ask employees to share posts on their own social accounts and tag your brand account. Employees can also use a unique hashtag, like German company Scout24 does with #WorkingAtScout24.
5. Behind-the-scenes sneak peeks
Your followers not only want to see the faces behind your brand but also what it's like to be a part of it.
So take your audience on a tour of your studio, factory, or offices—or your newly established home office.
Invite followers to join you for a chat, meeting, or photoshoot, or give them a glimpse of goings-on like Under Armour did when they shared a behind-the-scenes look at employees developing no-sew masks (major, major props for that one).
https://www.instagram.com/tv/B11UPKFg82p/?utm_source=ig_embed
You can also showcase how products are made, like Lush does in its "How It's Made" series, and help consumers feel good about purchasing from your brand.
6. Free services
With more people at home and looking for ways to stay busy/have some fun, get to work and offer your followers something for free that will benefit them.
This could take the form of product tutorials, educational seminars, classes, or free entertainment. And there's no shortage of brands providing their audiences with this type of content.
British Vogue is sharing free workout videos that are amassing hundreds of thousands of views. REI is posting nature-inspired craft tutorials while Great Jones has opened a Potline for cooking advice. And, Better Skin Co. and Levi's are just a couple of the brands that have launched a free concert series.
https://www.instagram.com/p/B_X5fzJHvo4/?utm_source=ig_embed
Get creative, be generous, and give people a taste of your brand and your ethos—it just might win you loyal customers in the future.
7. Posts for good
Brands, especially those with thousands or millions of followers, are in a unique position to use their platforms to share public health information, support worthy causes, and inspire their audience to do the same.
So take the opportunity to promote charitable causes, make donations, or offer support for health care workers. For example, Forever 21 and The Creme Shop are both donating masks to workers on the frontlines, while Louis Vuitton has opened multiple U.S. workshops to manufacture masks. And beauty brands LVMH and Coty Inc. have repurposed facilities to make hand sanitizer.
https://www.instagram.com/p/B-pz2KlAIpL/?utm_source=ig_embed
And many brands, such as Thrive Causemetics, are donating to nonprofits like Meals on Wheels and Feeding America that are assisting those in need during the pandemic.
https://www.instagram.com/p/B-P6OTJi5KR/?utm_source=ig_embed
Perhaps the easiest—but certainly still significant—thing you can do is share important information, like health and safety updates from the CDC. Gucci has consistently been posting  infographics like the above since March.
Share content that fosters connection
Right now, brands and their customers are navigating uncharted waters. It's an unprecedented time, to say the least, and it's completely understandable if you're having a difficult time determining what content to share.
But it's important to keep posting on social media. Sharing helpful, humorous, or entertaining content can provide customers with a much-needed break from the onslaught of worrisome news. And it'll also keep your brand top of mind when consumers are ready to make a purchase.
So give your customers what they want and focus on sharing content that oozes authenticity and creates a genuine connection.