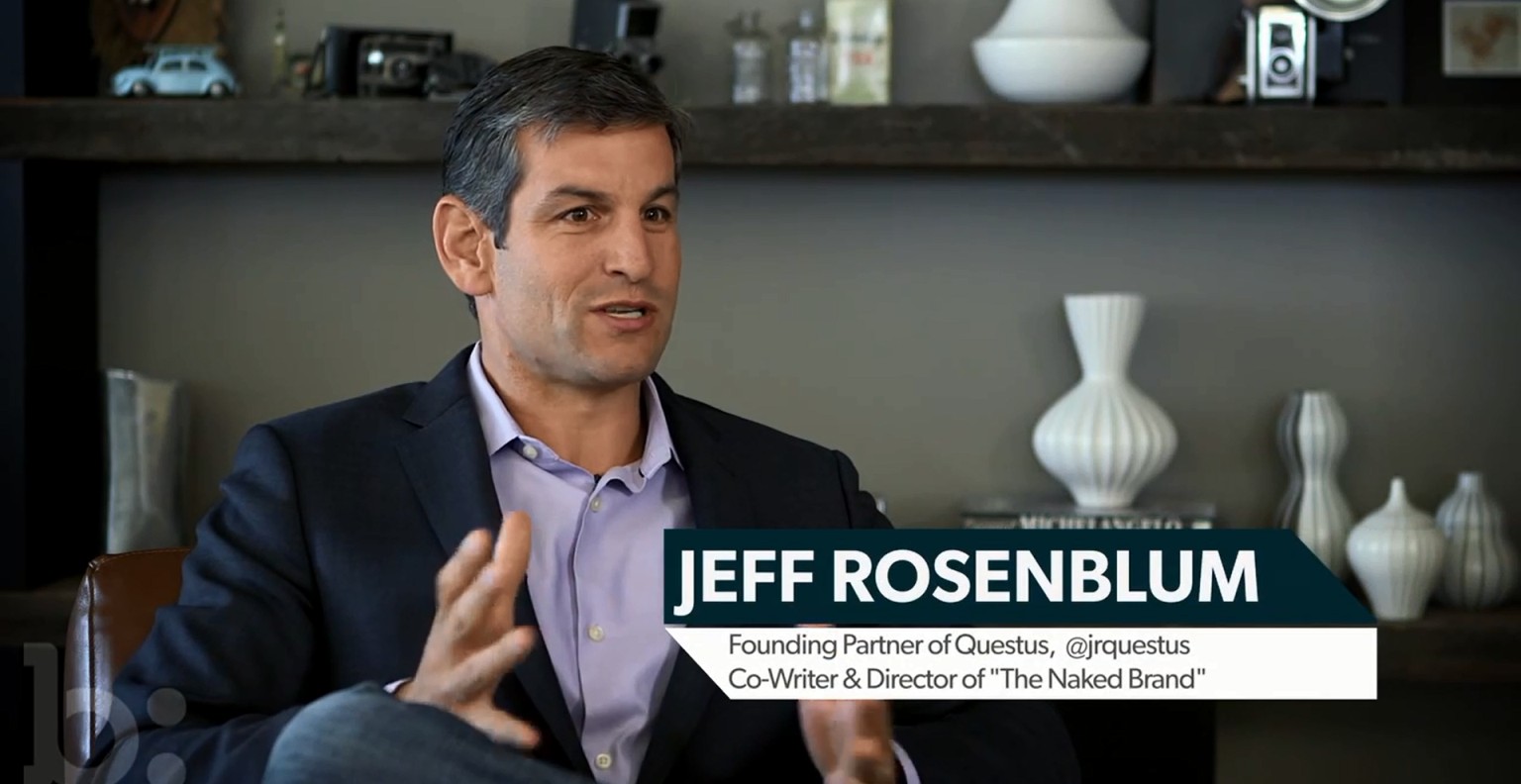 "I already see a day when advertising focuses on being useful rather than being interruptive," says Jeff Rosenblum, founding partner of Questus, co-writer and director of The Naked Brand. The documentary features dozens of marketing thought leaders and executives from some of the most recognizable consumer brands, interviewed over more than a year by Rosenblum and his co-creators.
The entire doc is a must-watch for marketers, exploring the changing nature of branding in a world where companies and products are naked – exposed in all their merits and flaws online for every consumer to see.
The most important thing Rosenblum learned making the film?
"I think the greatest message that the advertising world needs to understand is that the more evangelists you have, the less ads you need to buy. It's that simple. So start taking resources away from paid media and moving it into creating value and giving the audience an incredible experience."
Watch the full video interview below (subscribers, click here).