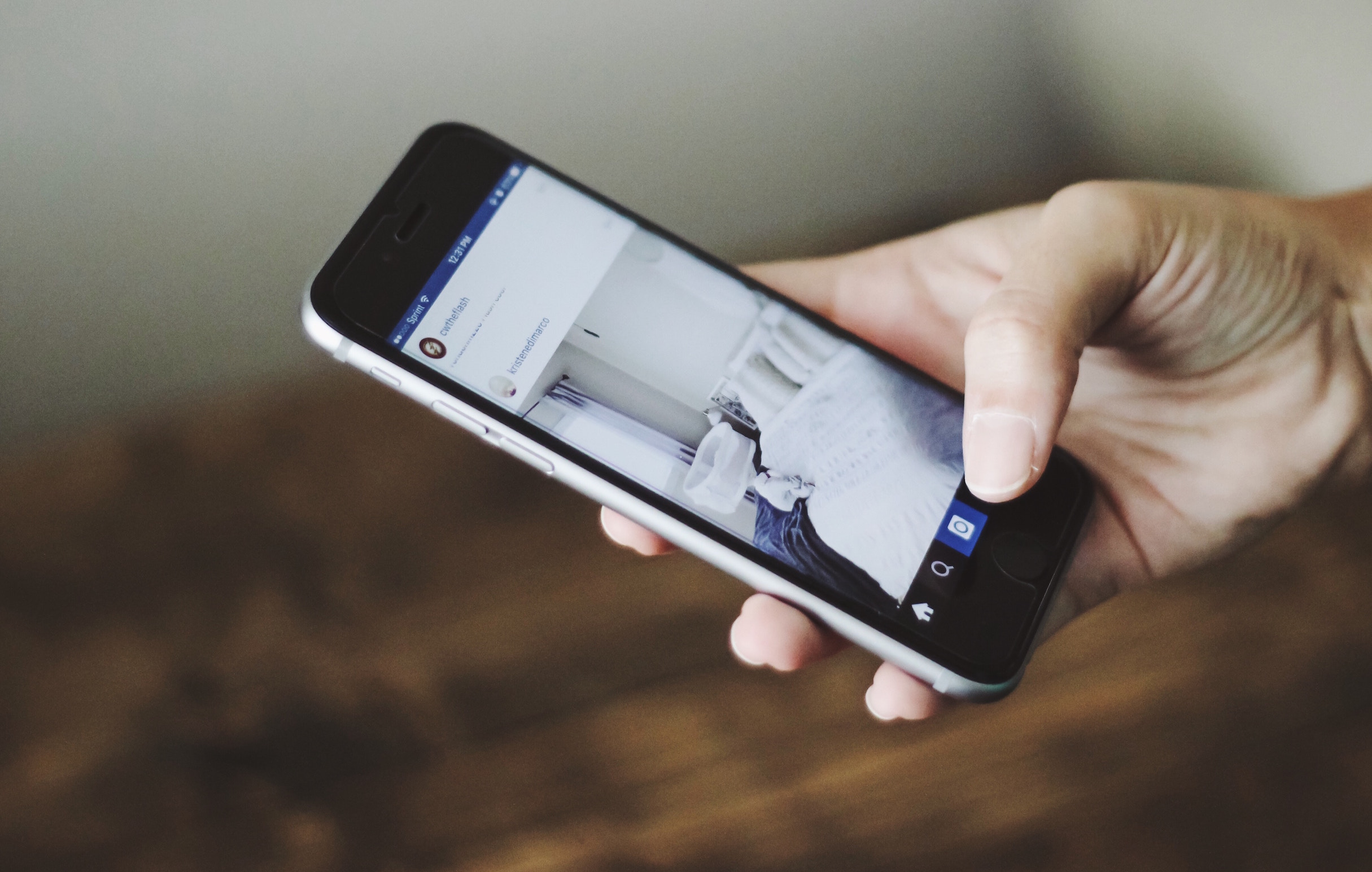 Social media has come a long way since the days of Myspace and Flickr. What once facilitated connection and community between users, now also serves as a major awareness and sales channel for brands. In the US alone, 69% of adults use at least one social media platform, and it is a daily routine for most, with consumers spending an average of 40 minutes per day on social media.
And while social platforms are useful for things like curating memes, staying on top of news, and connecting with friends, they're also (albeit slowly) being used to discover and purchase products by more and more consumers.
Why? Well, for the same reason anyone buys anything online — convenience. The path to purchase is direct, product photos and reviews from customers are readily available, and people (especially those on social media) often take action based on emotion and/or impulse.
Just last week, Instagram introduced Shoppable Stories, which allow brands to tag products in their stories, so consumers can peruse products without ever leaving a brand's story. Similarly, Snapchat recently rolled out Shoppable Snap Ads, which give brands the option to add a shoppable product catalog to their ads. As social channels continue to adopt and refine direct buying options, e-commerce and social media will continue to merge to provide a comprehensive, non-disruptive shopping experience for consumers. Let's take a closer look at the state of social commerce today.
The evolution of social commerce
With the launch of Facebook pages back in 2007, brands could establish a strong social media presence and connect with their audience in a new way. In 2010, Twitter announced the Promoted Tweet, a pay-to-play feature which all major social platforms now offer. Since the late 2000s, the idea of buying and selling on social media has spread like a very slow-burning wildfire, as each social platform figures out how to integrate e-commerce in unobtrusive, seamless ways. Now, almost every major social platform offers some form of buying option for consumers:
Instagram's Shoppable Posts and integrations with Shopify and BigCommerce
Pinterest's Promoted Pins
Tumblr's Buy Button
Snapchat's Snap Store
Facebook's integration of augmented reality with Facebook Messenger through their Camera Effects Platform
Additionally, since mobile devices now offer one-touch payment methods, many of these "buy now" options can take place in-app, meaning consumers no longer need to visit a brand's site, or even leave their social feed, in order to complete a purchase.
80% of all social media usage takes place on a mobile device, and mobile now accounts for 35% of all e-commerce transactions. The increase in mobile shopping combined with the continued innovation in social commerce has led social media to emerge as today's third shopping channel, behind online and in-store.
The benefits of social commerce
The integration of social media with e-commerce is a natural fit. For all its benefits, e-commerce puts distance between brands and consumers, making it harder for shoppers to understand your products and imagine how they might be used in real life. Social media, where consumers gravitate to for entertainment, connection, and inspiration, allows brands to be closer to consumers.
There are certain advantages that social media platforms have over other channels. With the incredible comprehensiveness of consumer data available through these platforms, targeting, engaging with, and converting potential customers has never been more accessible.
Another factor to consider is the importance of consumer-generated content (CGC) in the shopper journey. Over 56% of online shoppers read reviews before making a purchase, and, in 2017, visual CGC saw a 55% year-over-year increase in conversion lift, and a 96% interaction rate amongst shoppers. Moreover, visual CGC now has the highest revenue per visitor (RPV) lift of all consumer content. Putting consumer photos and feedback at the forefront of any online storefront is absolutely critical, and social media is an ideal platform to do just that.
Lastly, as a channel, social media has the unique ability to move consumers through the entire sales funnel — from discovery to conversion to retention. The numerous capabilities across platforms, from hashtags and brand stories to influencer content and photo carousels in social ads, allow for a variety of ways to engage and convince your audience. Consumers perceive social media content, whether from a brand or from a friend, to be more authentic than other content — meaning social media, when used properly, is a great place for brands to connect with consumers.
Why has social commerce been slow to take off?
While 65% of brands and retailers say that improving their mobile shopping experience is a focus in 2018, not all are ready to entrust social media with the same investment. For many in retail, social media has yet to prove that it is a viable channel for conversion. Technology remains a challenge, as does determining the right use cases.
For all the innovation in social media, there are still kinks that need to be worked out. Our own data showed that only 19% of the consumers we surveyed had ever purchased from a social media platform — indicating that the purchasing process isn't as smooth as it could be. Social commerce is most successful when it removes friction from the shopping experience. For example, it is only recently that shoppable posts and ads in Snapchat and Facebook directed users right to a product page where they can make a purchase and then return back to scrolling their feed, all without leaving the app.
The second primary challenge is when, where, and with what audience to explore social commerce. A first decision to make is about which platform(s) to focus on. For now, Instagram seems to have the strongest performance with social commerce, but that audience, like Snapchat's, generally skews younger. Facebook is an alternative for those who want to reach an older audience, and LinkedIn remains critical for B2B campaigns. Much of social media is made up of a younger demographic. Generation Z is just now coming into the working world, and we have yet to see their true buying power. Understandably, brands are hesitant to spend marketing dollars on creating an effective social commerce strategy for an audience who can't yet buy what's being sold.
Product and industry is also an important consideration, as it may never make sense to buy certain products through social media. Everyday items like toilet paper may never see success selling direct to consumer through social. Similarly, higher consideration products or services, like vehicles or health insurance, may be better suited to using social in the consideration phase rather than the purchase phase. It is important to be realistic about what consumers will and will not buy through social media.
Looking ahead
Social media will likely never be the primary buying channel for shoppers, but it has evolved to become a viable option. Social media usage will only continue to grow, and social platforms will continue to innovate; we have only started to see the beginning of how social commerce can be used.
Brands and retailers should re-examine how social media fits into their overall marketing strategy — at the very least, it is a channel to entertain, engage, and connect with consumers, and, at best, it is a third buying channel waiting to be tapped.
For more insight into the latest trends in the retail industry, download our annual report — The Shopper Experience Index.
A version of this article originally appeared in Mobile Marketer.