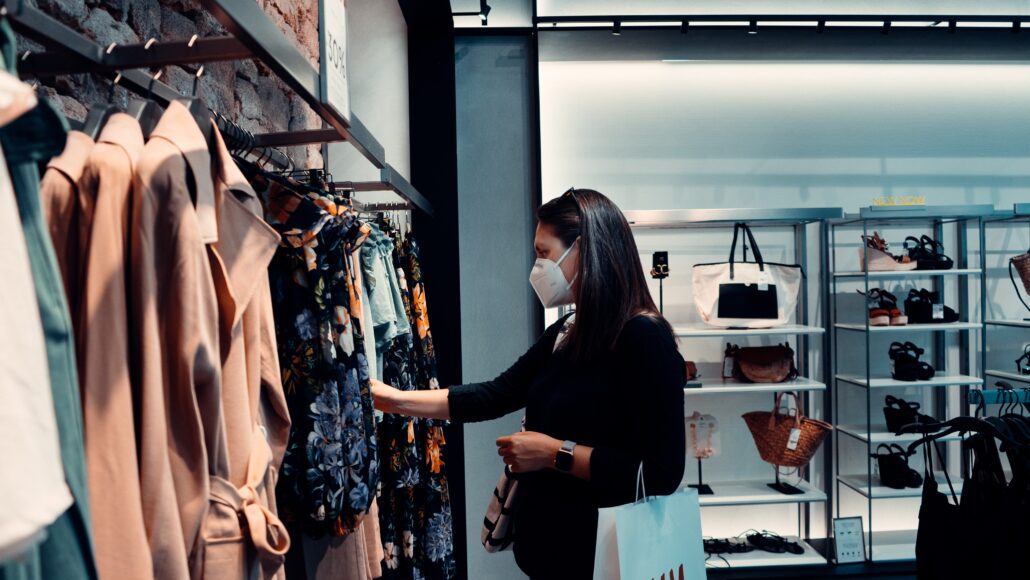 Just about everything in our lives has changed due to the COVID-19 pandemic. And retail is no different. Every industry vertical within the retail space, has been forced to pivot quickly and drastically, as stores worldwide temporarily or permanently closed and customers flocked to e-commerce en masse. According to a survey we conducted with over 12,000 Influenster community members in North America, the United Kingdom, France, and Germany, 81% of European respondents and 79% of North American respondents agree/strongly agree that their shopping behavior changed in response to the crisis and stay at home orders. But will these behaviors stick?
Want to see what behavior changes will stick with consumers even after the pandemic? Download our e-book to learn more.
As trends continue to shift, insight into which will stick in the long term which may be fleeting will be necessary for brands and retailers to adapt their business models and services accordingly. In order to find out what shoppers will do going forward, we surveyed over 8,000 consumers in the United Kingdom, Australia, Canada, France, Germany, and the United States. Here's what we found out:
E-commerce adoption has accelerated, but shoppers will also return to physical stores
There is no doubt that e-commerce has been the MVP during COVID-19 and the resulting lockdowns. Out of necessity, convenience, and safety precautions, shoppers have turned to online shopping, many for the first time, especially in verticals such as grocery. In fact, experts think that the pandemic has accelerated the shift to e-commerce by 5 years. And even though many physical stores have reopened, consumers are continuing to shop online. Almost a third (30%) of global respondents to our survey said that they still are shopping online once or more than once a week.
However, this does not spell the end of in-store shopping. Almost half (40%) of the survey respondents answered that they would be comfortable or very comfortable visiting a non-essential store in the next three months. Nevertheless, our Influenster community members made it clear that brick-and-mortar stores need to take serious steps to keep shoppers and store employees safe. Those respondents expect to hear about the precautions brands have taken in-store to ensure the health of their consumers (61%) and also their employees (60%). They indicated that in order to feel comfortable shopping in-store, they want masks to be mandatory for employees and consumers (69%), hand sanitizer stations available (70%), and for the store to implement social distancing (62%).
Consumers tried new brands due to product shortages and will keep using them
Over a third (39%) of global respondents purchased from different brands during pandemic shutdowns. This often was due to lack of availability of the products they would normally purchase, as many brands and retailers experienced massive product shortages, especially at the beginning of the pandemic.
Regardless of why they tried it in the first place, 83% of shoppers will continue to buy from a newly discovered brand going forward. However, there was a stark generational gap between those who were most willing to try a new brand, with 55% of 18-24-year-olds purchasing from a different or previously unknown brand, compared to only 27% of those aged between 55-64-years-old. Independent retailers will also benefit from this trend, with 72% of respondents saying that they are likely or very likely to continue to shop at independent stores, either locally or online, above larger retailers such as Amazon.
Aside from availability, our Influenster members (44%) indicated that they have started using a new brand because of the way they responded in the crisis. More than half of respondents indicated brands play a very crucial role in the pandemic, 74% agree/strongly agree that how a brand responds in a crisis will impact their brand loyalty or likelihood to purchase from that brand in the future.
Consumers' priorities have changed which is changing how they want to experience retail
Shoppers are looking for convenience, now more than ever, evidenced through the uptake in subscription models. Not only has this been beneficial for consumers, but brands and retailers get the benefit of locking in repeat revenue. In fact, almost a fifth (19%) of all global respondents confirmed that they had signed up to a subscription service during the pandemic. And, it appears that this on-demand payment model will become a long-term change to behavior as 83% of those respondents are willing to continue to pay for their subscriptions. Respondents said that the key deciding factors to keep subscriptions post pandemic is convenience (43%), quality of the product (44%), and reliable delivery (35%).
____________________________________________________________________________
Insights into the current shopping behaviors that are likely to become long-term habits, from developing subscription models to meeting an on-demand shopping habit to creating loyalty from a new customer base, enables brands and retailers to build valuable customer relationships and thrive in the new normal. If you want to learn more about our research findings, download our e-book.