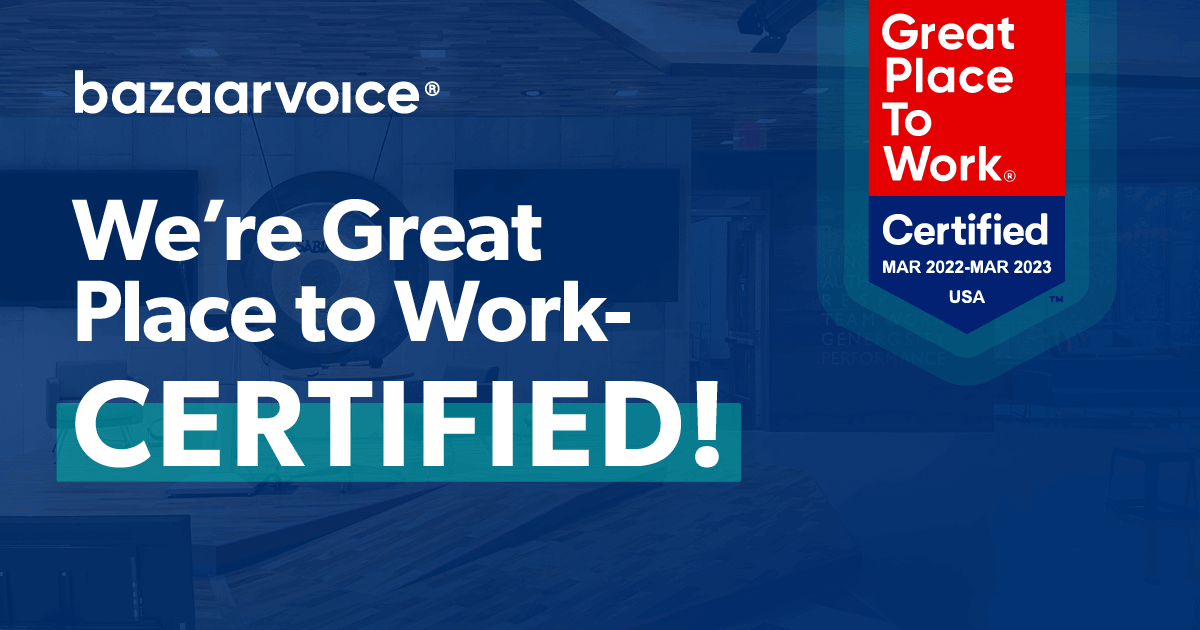 I'm proud to announce that Bazaarvoice has been re-certified as a Great Place to Work in the U.S! The prestigious award is based entirely on what current employees say about their experience working at Bazaarvoice. In order to gain certification, all of our U.S.-based employees were sent the Great Place to Work survey, and I was thrilled to find out that our results were even better than last year's.
This year, 89% of our American employees said Bazaarvoice is a Great Place to Work — 30 points higher than the average U.S. company.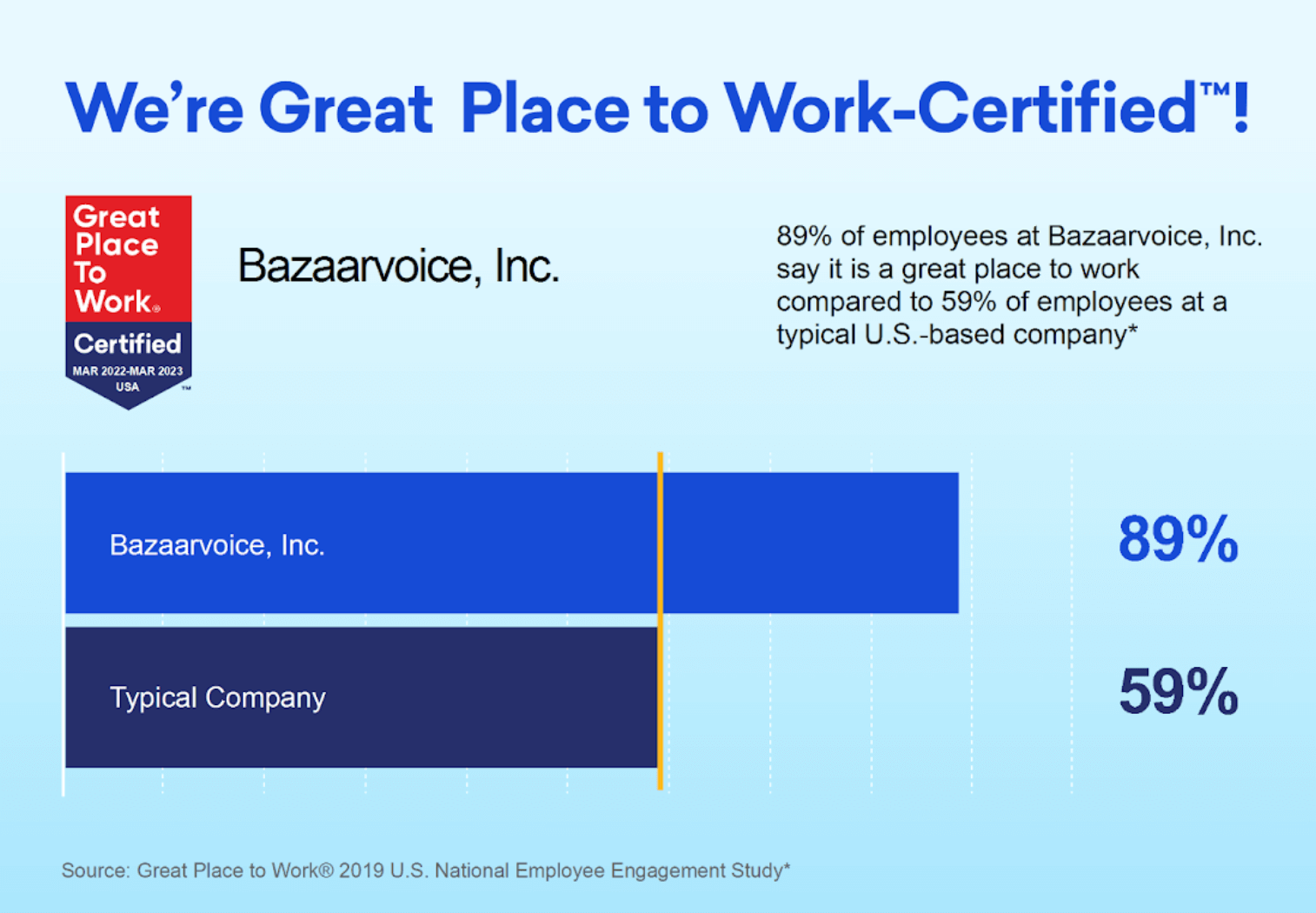 This is a testament to the hard work we have all put in to make Bazaarvoice a welcoming, respectful, and fair workplace, where we can feel a sense of camaraderie and pride. This is thanks to all of our employees and everything that they do, day in and day out, that enables us to tell the world what we already know: Bazaarvoice is a Great Place to Work.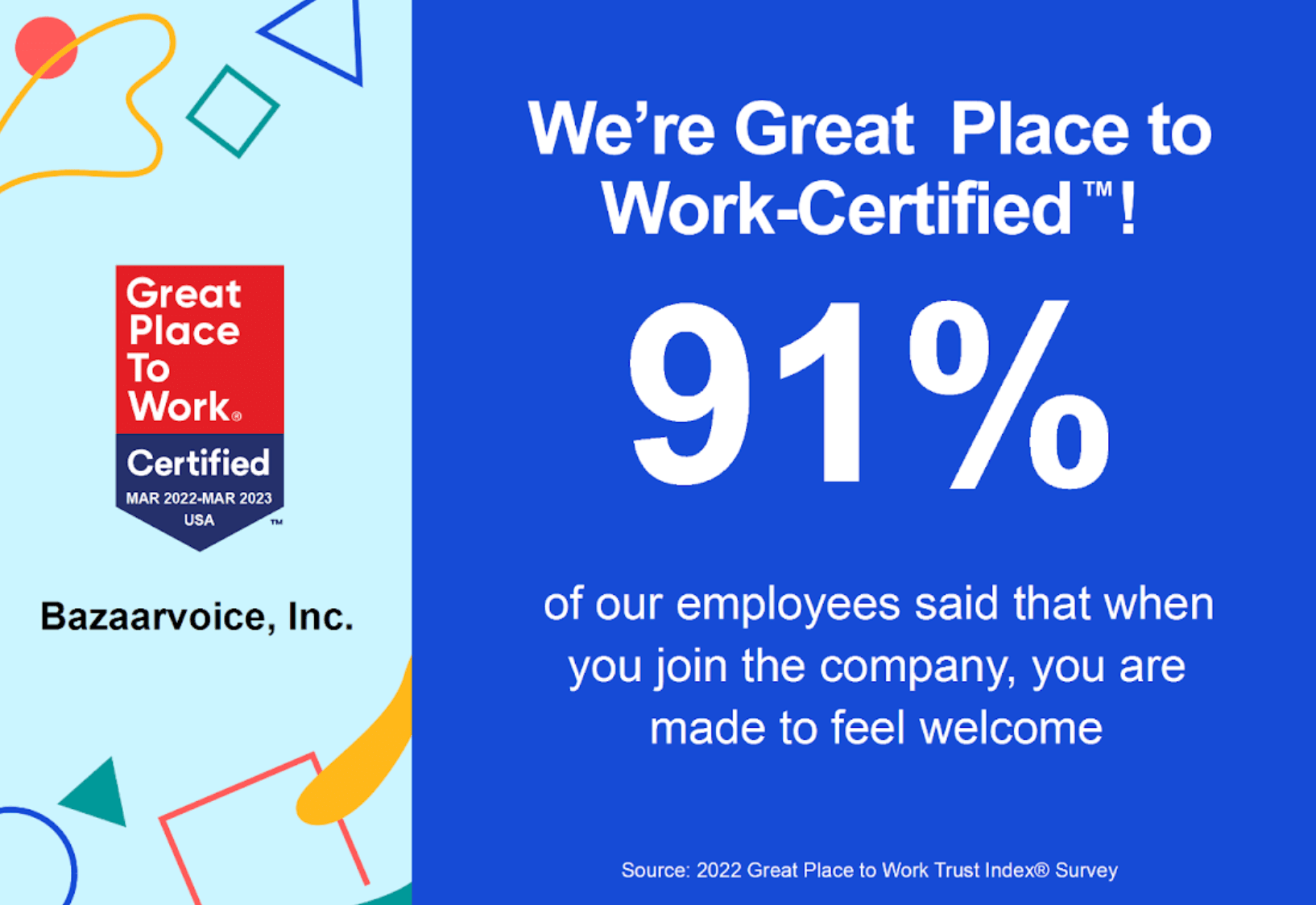 Great Place to Work certification is recognized worldwide by employees and employers alike as the global benchmark for identifying and recognizing outstanding employee experience. We're humbled to know that our employees have agreed that we deserve this designation for the second year in a row, despite all of the hardships and uncertainty that we've all faced over the last two years.
There's no way we would be able to make it so without all of their hard work, support, empathy, resilience, and positivity.
Want to join our team? Check out our open positions.