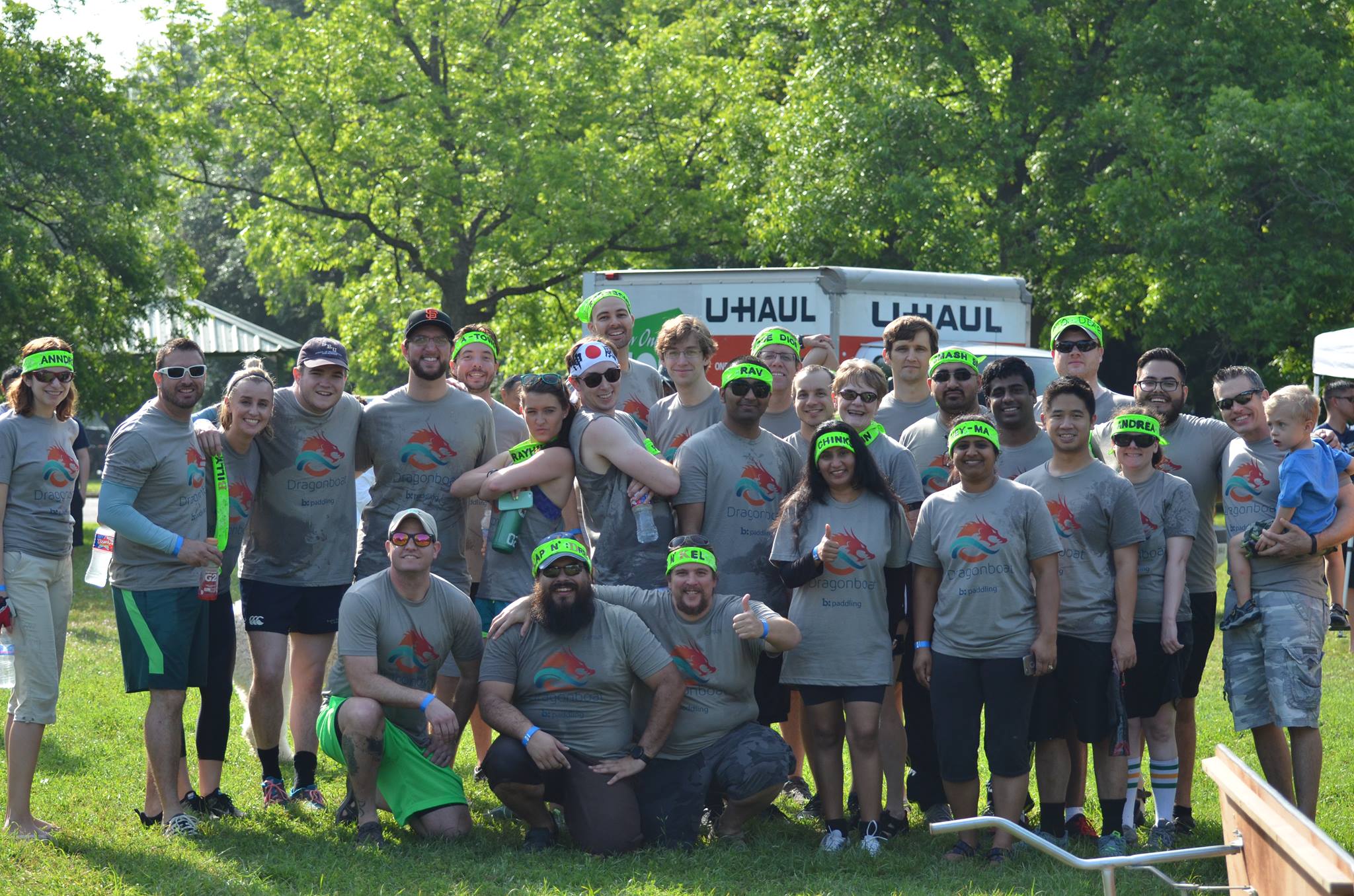 It is Bazaarvoice tradition to introduce yourself at the first Global Gong after your orientation. The stage is in front of hundreds of people in Austin, with dozens more calling in from around the world. You say your name, what team you're going to work with, and share a "fun fact" with your new company. These range from "I built a hamster wheel for my cat" to "I avoided three separate terrorist incidents on vacation."
Mine was that I was a champion dragon boat captain. Of course, few, if anyone, had ever heard of dragon boat, so I explained that it was a competitive sport where 22 people cram into a boat and work together to sprint 500 meters. For several years, I captained the 3M Dragon Boat and we won the Corporate Division just three weeks before I started at Bazaarvoice.
Gene Austin, our CEO, quipped – "Well, are you going to start a dragon boat here?"
My response?
"If you've got the funding, I've got the expertise. Let's do this."
Bazaarvoice was entered into the 17th Annual Austin Dragon Boat Festival the day registration went live. We signed up nearly 70 participants and roughly 40 committed to practice. This means that on our very first year we fielded two boats, which is practically unheard of. And on race day, our two boats placed at the top of our division! We were so excited about the results that it didn't even matter that we were at the top of the lowest division.
You'd expect the story to sort of end there. We had a great time and it proved to be an awesome way to build new relationships across different teams internally, but I was worried that motivation for the 2016 race would be low – we tried something new and did our best, but didn't have a big win to show for it. So to kick off this year, I asked Michelle Nee, a first-time paddler from last year's team to say a few words at Global Gong.
"It's one hour, four Saturdays, you splash people because you don't know what you're doing…but it was an amazing experience. It taught me something about myself – if you've never done something before, and you fear it, you MUST do it. You have to. Because I came out the other end of it transformed, like a higher version of myself.
Michelle's passion and gratitude ignited the room; more people signed up for this year's team than any I've been a part of in almost 10 years.
Commitment, enthusiasm, and ­joy are just through the roof at practice. The magic comes from this: dragon boat isn't easy. It actually takes effort and practice to get 22 people rowing in cadence and mastering the distinctive technique of dragon boat paddling. While perhaps the metaphor of the workplace is too obvious, it's certainly an apt one, and the symbolism isn't lost on our motley crew from engineering, marketing, client success, client care, people operations, and sales. These spring Saturdays on Lady Bird Lake have brought us all a little more in synch, a little more ready to collaborate, as we row together and chant our Bazaarvoice cheer: One team, one dream.
If you are looking for a way to get involved in something new, make plans to attend the 2016 Austin Dragon Boat Festival on April 30th at Festival Beach in Edward Rendon Sr. Park and see the Bazaarvoice team passion in full force!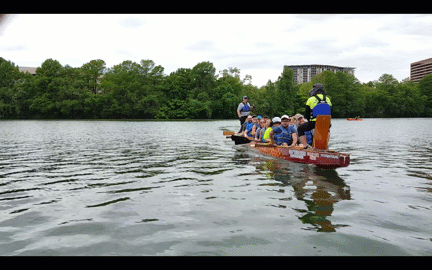 UPDATE: So how'd we do this year?  BV Dragonslayer (the new guys!) beat GM in the bottom corporate division even though we were short by 4 paddlers / 20%. BV Khaleesi (the vets) broke out of the bottom division this year, placing 3rd. Congratulations to both boats! #OTOD