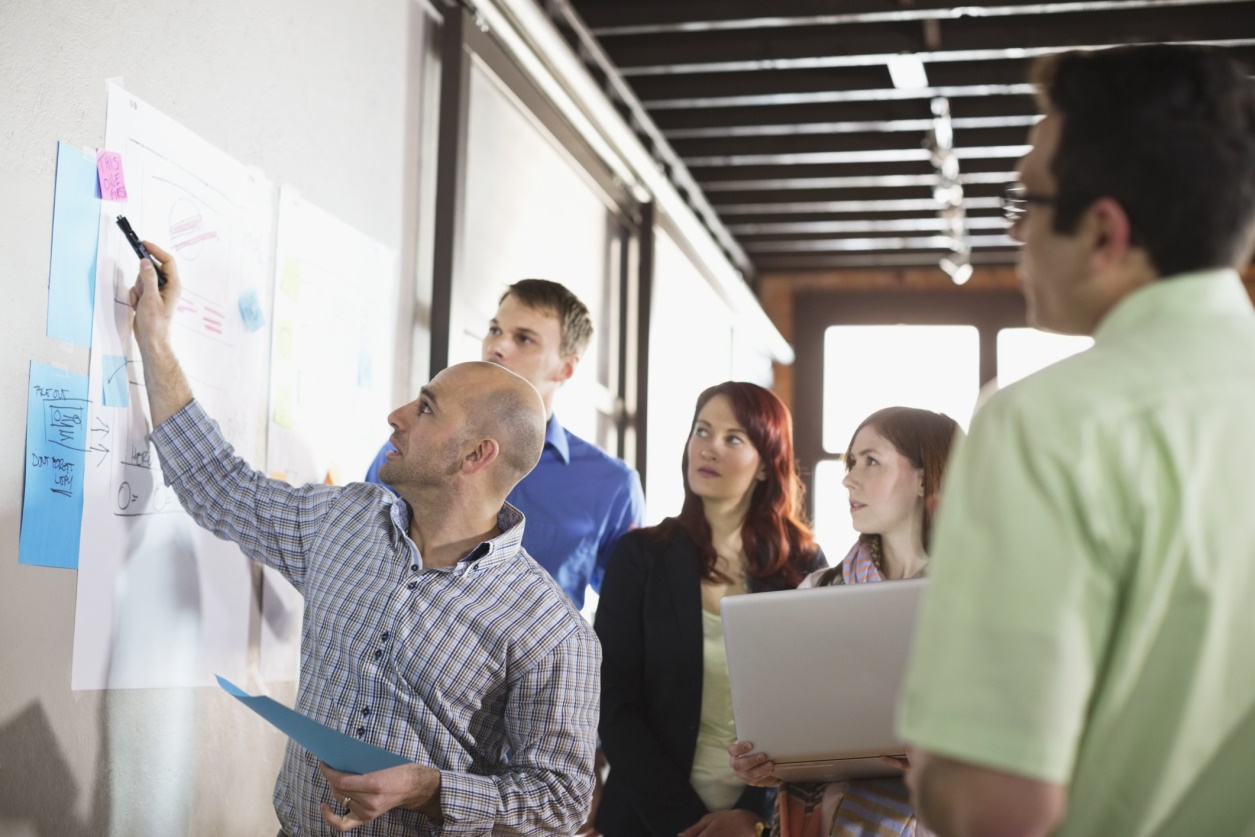 The only constant is change. Change is the only guarantee in this world. In business, we either change along with the market, or we become irrelevant.
Change is one of the few guarantees we face in business every day. We either stay abreast of our markets and make the necessary changes to win, or we become irrelevant.
Today's market is changing faster than ever. The power of the customer voice to usurp brand messaging; the convergence of paid, owned, and earned media; mobile and the omnichannel; big data – the pressure to stay abreast of and capitalize on all this change is overwhelming. It requires internal change to happen at a faster and faster clip each year – while the trends driving that change are still unclear and unpredictable.
Rightfully so, CMOs are worried. Two-thirds feel ill-equipped to help their business use social media effectively, and 82% feel unprepared to harvest and make use of big data.
Visual content hubs crowdsource powerful UGC

The first step in keeping up with change is to capture the authentic opinions of your customers. By doing so, you have both created a conduit for feedback to you on which change can be most meaningful to your future while also providing the most influential content to each consumer. And that, of course, is authentic opinions from other people; user-generated content (UGC).
You must capture and share what consumers think – on their terms, in their language, in their mediums – to create a better experience. This includes reviews, Q&A, engaging advocates to drive brand growth – all of the things we love to preach. This simple move has huge impacts on your business: Driving sales, reducing returns, helping consumers make smarter decisions (which leads to higher satisfaction), and so on.
Now, with a new social app popping up every day, the types of content out there for you to capture are always changing. The newer social networks like Instagram and Vine have paved the way for visual storytelling, and businesses have quickly realized its potential to help consumers discover, explore, and engage with them.
Visual content hubs, like this one from Axe and another from Sheraton Hotels (clients), are one example of creating a visual story out of your fan-created content. The Container Store (client) even implemented a customer photo hub right on the product page – keeping the page content fresh and illustrating the product in real use, rather than just professional images.
Deliver trusted content at the moment of truth
The "moment of truth." This is a familiar term. It simply means, the moment in which a customer decides to pull the trigger and buy. But when is that moment today? Because with mobile, social, and always-on internet, there is no more "funnel" or set "purchase path." We can go from never considering a product to buying it in just a few swipes of our thumbs while we wait in line for coffee.
So the moment of truth is always in flux, always changing. The "moment" isn't one specific point in a shopper's journey – it's whenever they define it. Whatever information they need, whenever they need it, in whatever context. And you have one chance at this moment, so that content and context better be right.
For a long time now, the most effective content at that moment of truth has been reviews. But recently, the value of reviews has changed, and not for the better. Because some errant companies decided to try to get the same value from fake content. They paid people to write positive reviews. They edited or even threw out negative feedback. And frankly, that's deplorable.
Because of a few cheaters, 7 in 10, seventy percent of consumers have now questioned the trustworthiness of reviews on the web. Because of a few cheaters, your honest and authentic reviews have less value. Which is why it's so important to develop an authenticity policy, and communicate it to your customers. Authentic content is:
Unedited by anyone but the author. 
Transparent, in that any incentives given to reviewers are stated, and employees identify themselves.
Free from fraud and spam.
We encourage clients to add trust marks to their sites that let shoppers know that their reviews are authentic and came from real people. You're then delivering the content consumers say they want, in a context that lets them know it's authentic, at the moment of truth. And having a policy like this makes your content more trusted – 44% of consumers are more trusting of reviews when they're accompanied by a trust mark and a description of the authenticity policy.
When you're capturing the user-generated content that matters most to consumers – be it text reviews and Q&A, or customer-created photos and videos – and delivering it at the moment of truth, you can stay ahead of the changes. By following your customers' preferences for things like visual content and trusted context, your business can ride the wave of change, while others wipe out.
Dealing with change involves first and foremost providing the information your consumers want the most – trusted user generated content. By doing so you provide a foundation for feedback that identifies the most important changes you need to better align with your customers. At the same time, you are giving them the most influential information they can have at the moment of truth. Enveloping your program with a true commitment to authenticity increases trust and transparency with your customers for years to come.