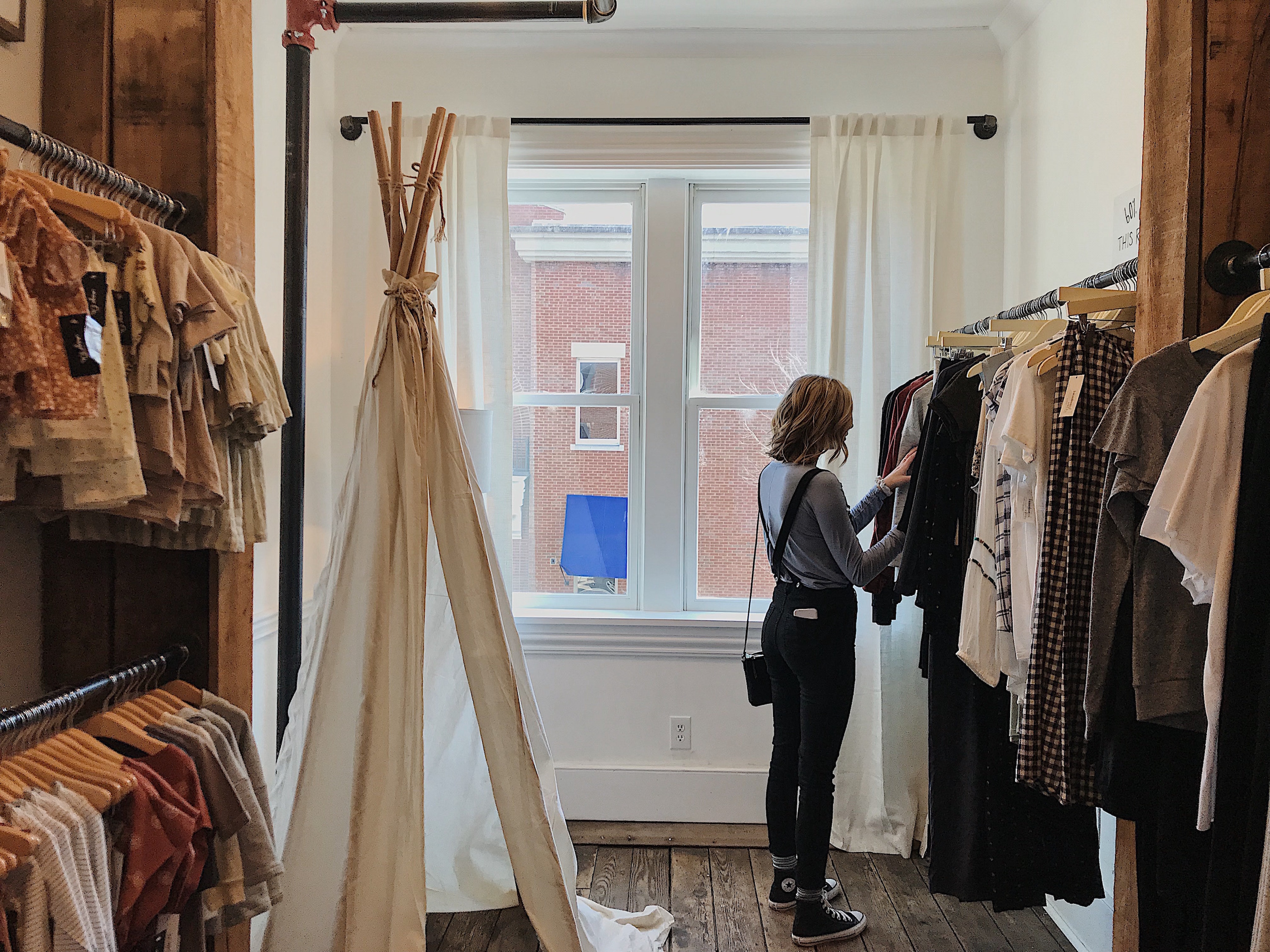 It's news to no one that the retail landscape has changed dramatically over the last decade. The rapid advancement of technology has forced the entire industry to constantly innovate in order to meet consumers' shifting expectations. We hear a lot about those that have been unable to adapt to the new reality; store closures and bankruptcies are not uncommon. That said, over the last year, we have heard more and more about how industry leaders are investing in brick-and-mortar and transforming the in-store experience.
Last year, Apple announced its "Town Square" concept; these new stores were developed in  an effort to merge retail with community by providing workshops and events alongside their products. Brands that had run their entire business through e-commerce, like Everlane, Casper, and Harry's, have decided to expand their physical footprint. Target has prioritized its small concept stores, which have a more targeted inventory curated to the local population. And let's not forget that even Amazon has branched out into brick-and-mortar through Amazon Go, Amazon Books, and its acquisition of Whole Foods. Gone are the days of the dim, dingy department stores — today's most innovative stores seamlessly merge the digital and physical worlds and bring a traditionally absent experiential element to retail.
While our own research has shown that 62% of consumers claim they shop online every month, the fact remains that a majority of sales still occur in-store. What is it that keeps physical retail spaces relevant in a landscape saturated with online and mobile shopping? To find out, we asked 2,000 consumers in the US, UK, France, and Germany about what they want from the in-store experience.
1. Shoppers jump between mobile, online, and in-store shopping and expect a seamless experience across every channel.
In retail today, the line between digital and physical retail is a blurry one. Shoppers might make a purchase online but opt to pick up the item in-store. When shopping in-store, many consumers use their phone to look at product photos on social media, compare prices, or check customer reviews. Consumers quickly switch between shopping channels, and they expect a consistent experience no matter how they are interacting with a brand.
A brand is only as strong as its weakest channel, and for many that is mobile. In our survey, 96% of brands and retailers said an optimized mobile experience will be a differentiator in the coming year, and 86% say enhancing the mobile shopping and purchase experience is important or a top priority for their company in the next 12 to 18 months.
Getting it right requires finding ways for mobile and other elements of online shopping to integrate with the in-store experience, and vice versa. Walmart's Store Assistant app, for example, includes features like a list-building tool with a stock indicator and store navigation maps to pinpoint products in a given store. Nordstrom has brought social media into their stores by displaying Pinterest signage next to their "most pinned" products. Sephora cast its own store employees in a recent social media campaign.
Consumers don't differentiate between a brand's various channels; they want to have a pleasant experience whenever and however they choose to shop, and they expect brands to deliver an integrated omnichannel experience.
2. Shoppers want in-store digital enhancements that prioritize convenience.
While the latest trends like virtual and augmented reality are alluring and hold promise in brick-and-mortar, consumers are more interested in technologies that remove friction from the shopping experience. In fact, fewer than a third of consumers say that in-store virtual reality features, like virtual try-on or furniture visualization, are important. Instead, nearly half of shoppers reported that it is important or very important for retailers to provide digital in-store experiences like auto-checkout, online ordering, and mobile offers, all of which make shopping easier and quicker.
The brands and retailers that win with shoppers focus on digital enhancements like location-based offers, product inventory views, and other, less flashy services that improve the shopping experience in more foundational ways.
3. Consumers want shopping to feel personal.
Consumers want to feel connected to the brands they choose to support. Brick-and-mortar stores offer the biggest opportunity to build community and foster connection with customers. Only in stores can your customers physically engage with your products and your employees.
In our study, 50% of consumers said that personalization is very useful and improves the shopping experience. Online, this might look like product recommendations or curated homepages. In-store, it looks like digital fitting rooms, product customization, or store associates that can pull up information on previous purchases or saved items.
In the TimeTrade State of Retail report, consumers said they would increase their in-store spending by 4.7% on average if they received better, more personalized service. Our research showed similar sentiment — 41% of those surveyed said bad personalization is enough to drive them to shop with a competitor. To solve for this, personalization is a leading priority for brands and retailers. 81% said using customer data to personalize content modules, offers, and product recommendations will be an increased or top focus in the next 12-18 months.
The brick-and-mortar store remains the best method for connecting with customers. While many brands and retailers are investing in online personalization, it is just as important to incorporate personalized elements into the in-store experience.
---
It wasn't too long ago when in-store shopping was the only type of shopping there was. Now, consumers can shop online, on their phones, and even without leaving social media. Every shopper takes a unique path to purchase, and the brick-and-mortar store remains a critical stop on the shopping journey, particularly for final purchases. Today's brick-and-mortar stores should merge the physical and digital worlds in a way that reduces friction and provides shoppers with a personalized experience.
To see more from our survey of 2,000+ consumers and 400 brands and retailers, download The Shopper Experience Index.