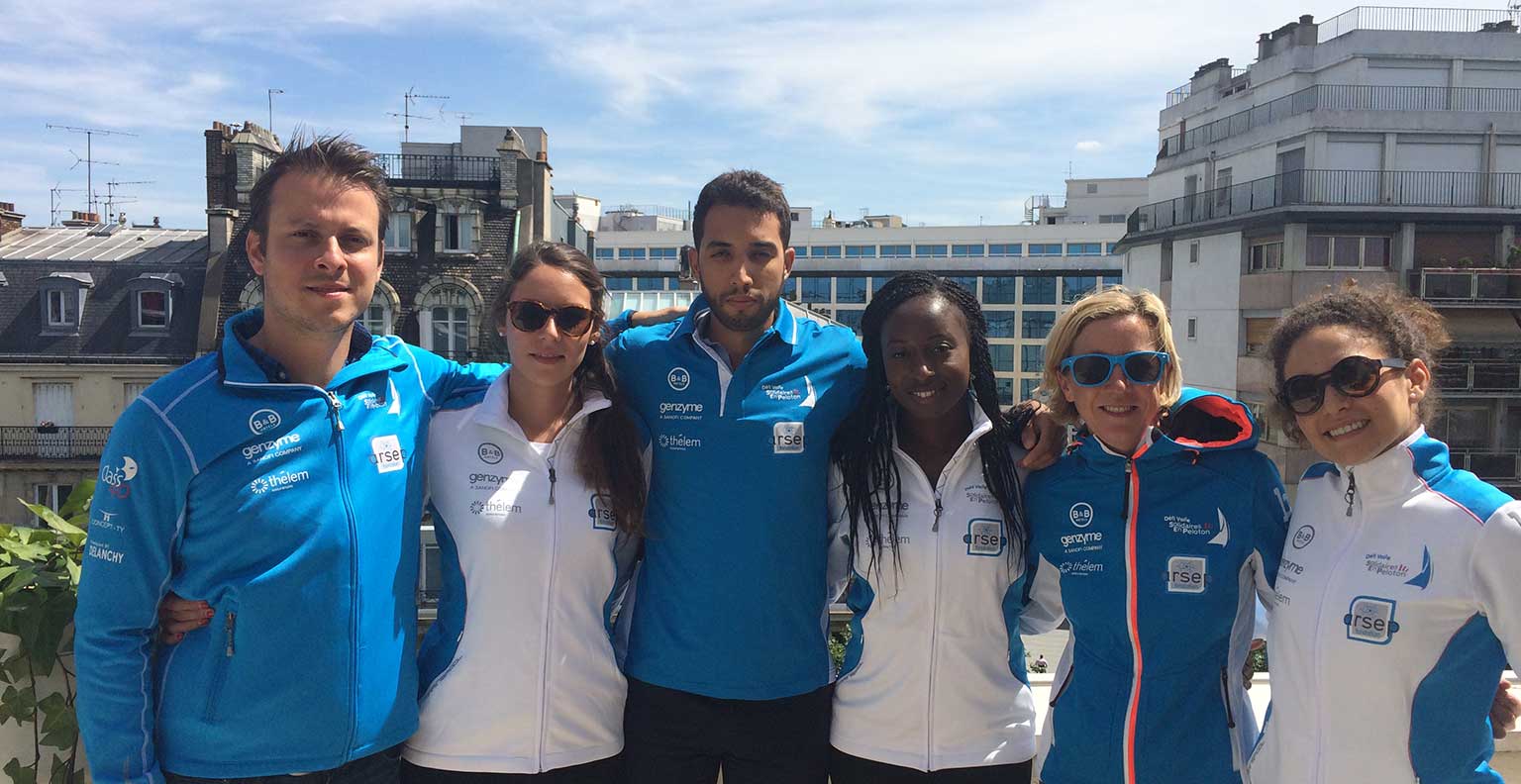 Authenticity, innovation, passion, generosity and corporate citizenry, are some of the values at the heart of Bazaarvoice's culture. As part of Bazaarvoice Corporate Social Responsibility and its dedication to help disadvantaged people, earlier this year, the company partnered-up with ARSEP Foundation, a non-for profit organization created with the aim to raise money to support multiple sclerosis research through The Peloton Solidarity Sailing Challenge – a social and sports project of strong values of commitment and solidarity. The objectives of this project are:
Support the ARSEP Foundation through "The Peloton Solidarity Sailing Challenge"
Share informative messaging around multiple sclerosis
Raise public awareness
Invite people affected by the disease to sail
Donate gifts to the ARSEP Foundation
Play as a media platform for ARSEP
"The Peloton Solidarity Sailing Challenge" has become a real business network, thanks to the participation of a dozens of businesses, among which Bazaarvoice. Some of Bazaarvoice employees' joined Thibaut Vauchel Camusand and Victorien Erussard, the founders of ARSEP, for an adventurous sailing experience, driven by a generosity spirit.
JOHN FREDERICK De LEUSSE, president of ARSEP FOUNDATION, says  "Navigators with big heart, Victorian Erussard and Thibaut Vauchel-Camus decided to put their courage, will and reputation at the service of a noble cause, that of multiple sclerosis. "
"The Peloton Solidarity Sailing Challenge" is committed to help 90 000 multiple sclerosis sufferers by supporting the ARSEP Foundation.
In 2014, the "The Peloton Solidarity Sailing Challenge" participated in the prestigious transatlantic between Saint-Malo to Pointe-à-Pitre, the Route du Rhum – Destination Guadeloupe. This popular race was an opportunity for the skipper Vauchel Thibaut Camus to wear the colors of the ARSEP Foundation for 17 days in the sea through 3,450 miles. In this major sporting challenge, Thibaut was supported by Victorien Erussard his friend with whom he set up the project.
Bazaarvoice will continue to support the 2 skippers and the association by assisting to the start of the prestigious race the 25th of October in "Le Havre" in France (http://www.transat-jacques-vabre.com/en)
Ludovic Garreau one of our SD in France will also do a run the 20th of September and we will organize a pot to support and give money to the Arsep association.