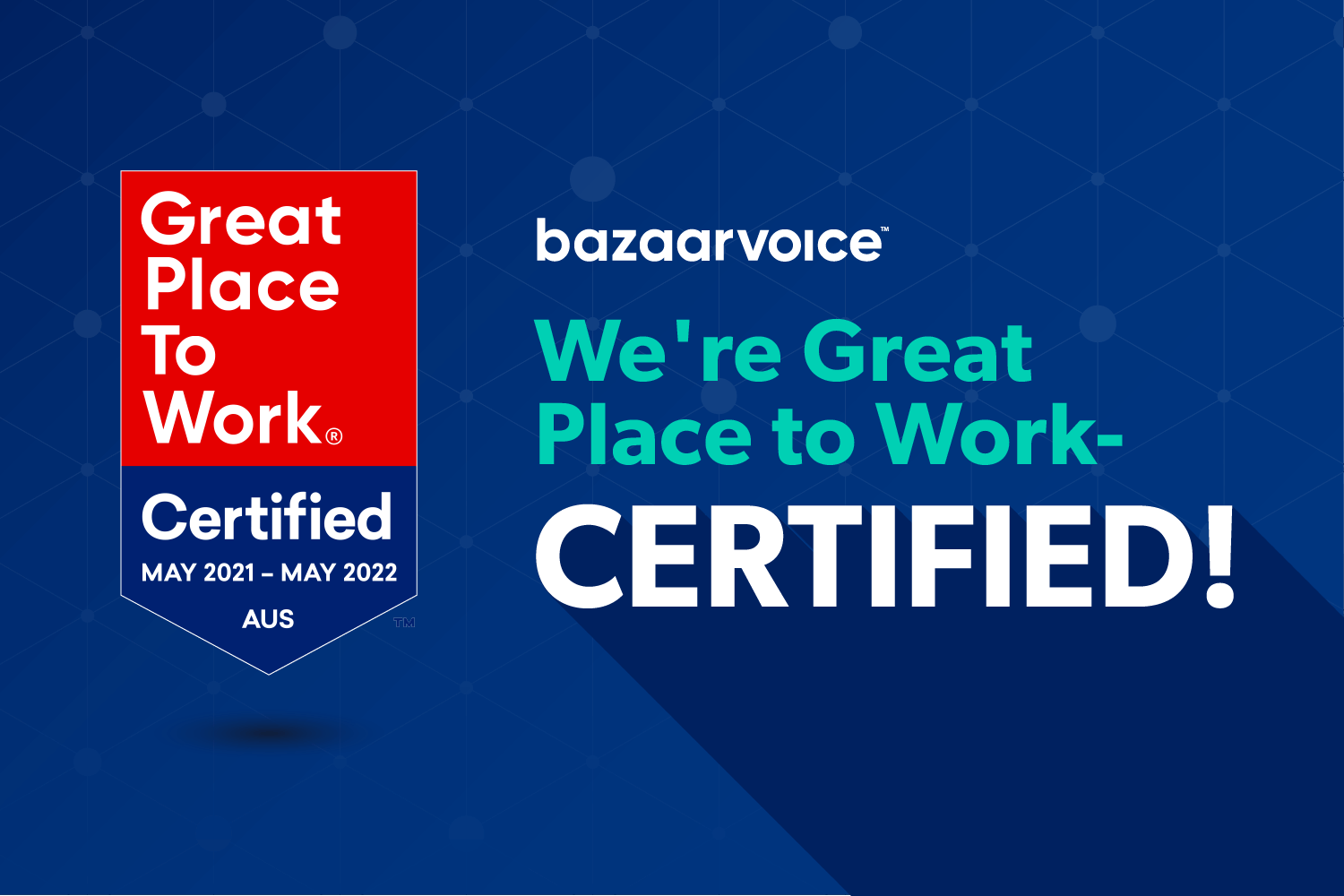 Bazaarvoice has been officially certified as a Great Place to Work in Australia!
The distinguished award is based entirely on what current employees say about their experience working at Bazaarvoice. This year, 94% of our Australian employees said we're a Great Place to Work. This certification is all thanks to our team culture, collaboration, and leadership. 
I've been at Bazaarvoice for almost 12 years, so I've known for quite some time that we're a Great Place to Work. I'm honored and proud that we've finally had that certified on a national stage. While the last year and a half has been difficult due to the pandemic, I'm so appreciative that the strong office culture we've fostered in Sydney was able to help us all through some of the toughest times in both our personal and professional lives. I've been floored by the support, empathy, resilience, and positivity that BV'ers have shown.
I'm happy to say that the love and appreciation I have for our team and office in Sydney is echoed by my colleagues. According to a survey:
98% of us agreed that our work environment is friendly and welcoming, and we can have fun and enjoy each others' company
96% said they felt a sense of camaraderie with each other
94% said that they enjoy their colleagues and feel as though they can be themselves at work, and can count on their coworkers
94% said that they agree that there is a sense of 'family' and 'team' in the workplace
Great Place to Work certifications are recognized worldwide by employees and employers alike, and is the global benchmark for identifying and recognizing outstanding employee experience.
We're so happy that our employees have agreed that we deserve this certification. It's all thanks to their hard work, dedication, and positivity. Because, just like our company values state, we're stronger together.