Connecting curiosity to commerce.
Together, Bazaarvoice and Curalate deliver a powerful way to create rich visual shopping experiences at an unmatched scale.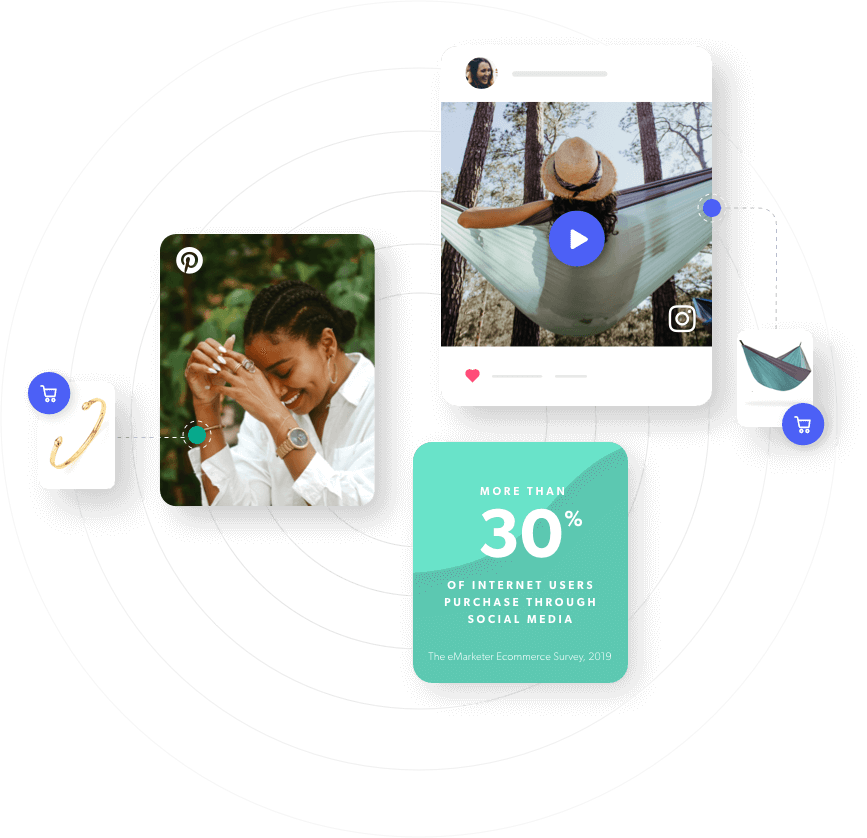 Optimize commerce for discovery.
As the fastest growing source of traffic to retail sites, social networks are becoming the channel for product discovery. From social media to the product page, brands use Curalate to showcase high-performing social content at every step of a shopper's experience. Curalate's industry-leading solutions help brands collect content from social media networks like Facebook, Instagram, and Pinterest - and then display that content wherever people are shopping. This visual shopping experience increases revenue for brands and enables consumers to discover products they never knew existed.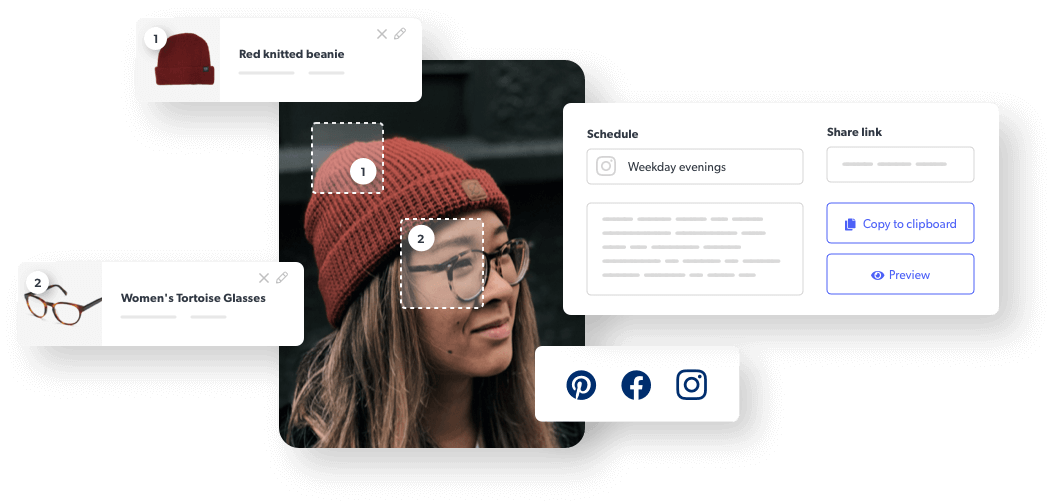 Inspire shoppers to buy.
Bridge the gap between browsing and buying by easily turning any image or video into a storefront. Shoppable content across social platforms can transform your imagery into actionable purchases points. 72% of Instagram users decided to buy based on something they saw on Instagram. People now expect to shop anywhere online. Let them.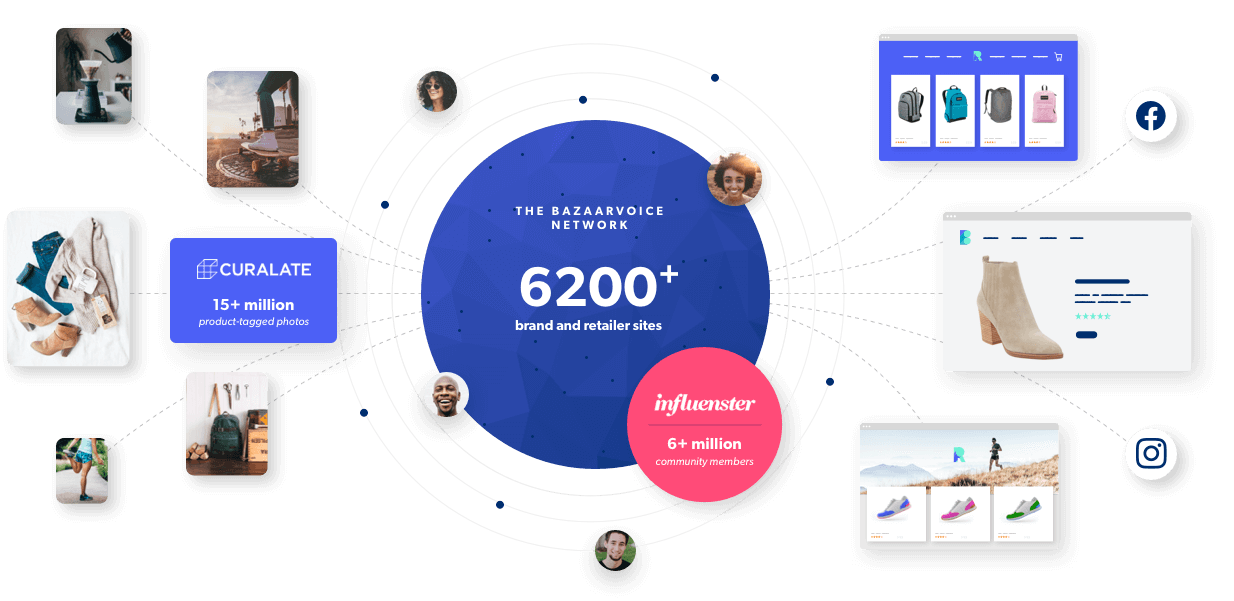 Acquire and distribute visual content to more places.
Together, Bazaarvoice and Curalate are changing how far and wide visual content can reach consumers. Brands can use the power of Curalate to collect content from social media networks, where brands have already gathered and product-tagged 15M+ photos, or engage our 6M+ Influenster community members to generate high-quality visual content. Then, take that content and amplify it across social channels and the Bazaarvoice network where we reach more than 1.4B+ active monthly shoppers with UGC. Whether they're connecting with friends on social media, browsing, or actively shopping, brands can reach more people, capture their attention, and inspire them to buy in the moment.
Connect curiosity to commerce.
Now, using one partner, brands have a new catalyst to find and collect all types of UGC, share it across the web, reach new consumers, and turn the excitement of discovery into action.