Long gone are the days of one-size-fits-all shopping experiences. 
Consumers want to be treated for who they are – individuals with unique characteristics, tastes, and preferences.
Delivering tailored experiences hinges on having data to understand who your shoppers have described themselves to be in the past, to predict what experience they might need in the present and future to take the action you're after.
With high consumer expectations and the nearing goodbye of third-party cookies, it's no wonder that 88% of marketers report that gathering first-party data is more important to their organization than it was two years ago [1].
Now, clients eligible to use the Bazaarvoice API, can leverage the User Profile API to gather all data that a consumer has ever submitted with a specific email address for Ratings & Reviews and Questions & Answers. This can then be easily matched across other platforms to augment your understanding of each shopper and optimize experiences.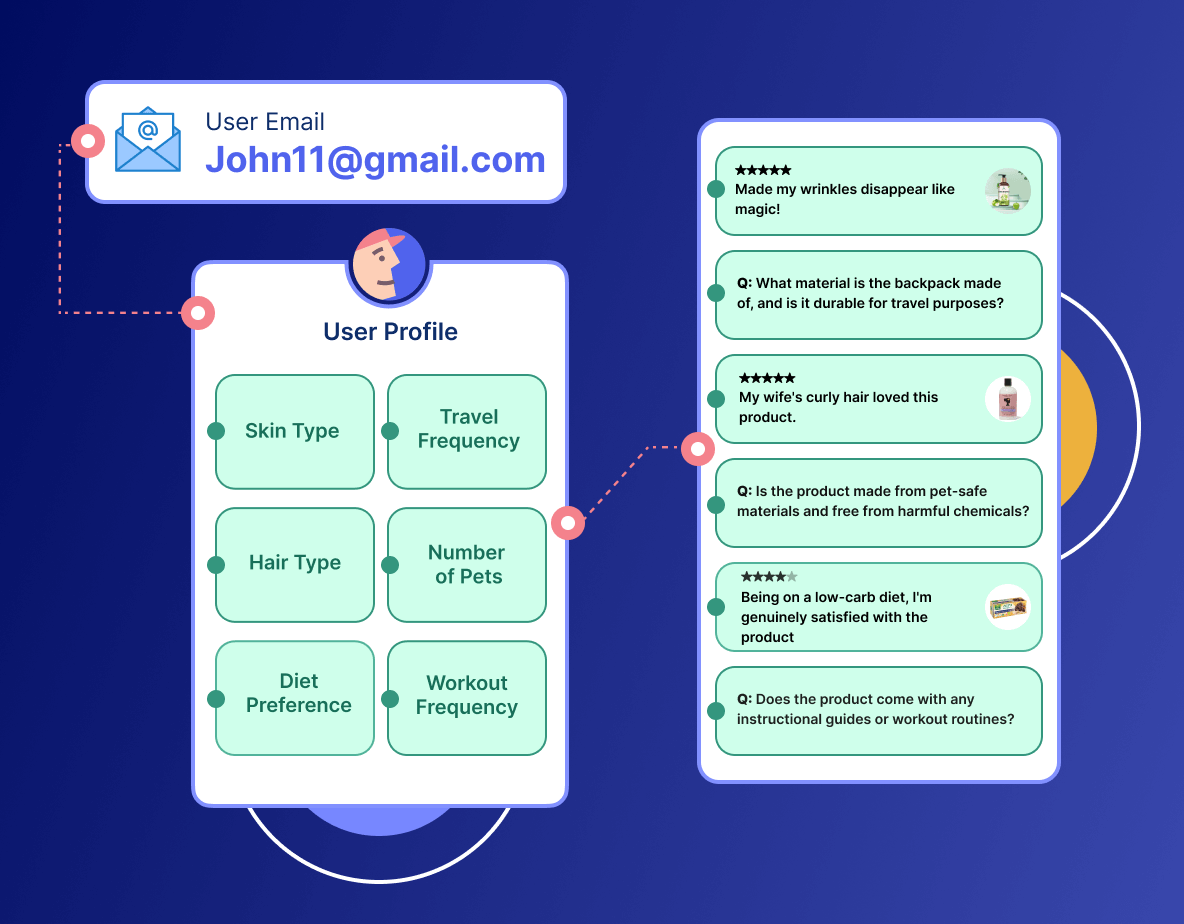 This data opens up exciting possibilities, such as:
Marketers:

Include/exclude customers from promotional campaigns based on their answers to custom questions that were submitted as a part of reviews.

Customer Service Agents:

Understand the historical sentiment of a customer based on checking all of the reviews they've left.

E-commerce Managers:

Create a page for customers to check all of the reviews they've submitted in the past.

And more!
Incorporate this invaluable first-party review submission data into your personalization strategy by reviewing this API documentation.
This User Profile API comes on the heels of our recent release that allows customers to retrieve the email address associated with a specific customer's review submission and showcases our commitment at Bazaarvoice to helping our customers utilize their user-generated content (UGC) to enrich customer interactions, customer profiles, and workflows outside of the Bazaarvoice platform.
[1] Acquia Customer Experience Trends Report