Insights
Understand how your brand is performing wherever your products are sold—on your site or across Bazaarvoice's network of retailers.
With Insights, spend less time sifting through data and more time interpreting and acting on customer feedback at scale.
Get started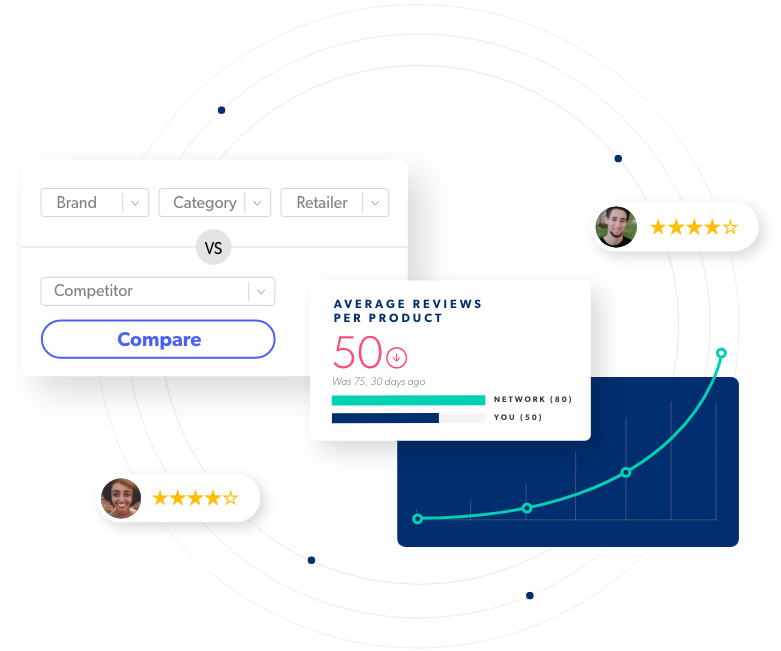 The health of your program —at a glance.
Focus your attention on what matters most to your business with important data on your collection efforts, content coverage, common customer questions, product performance, and retail channel performance in one holistic dashboard.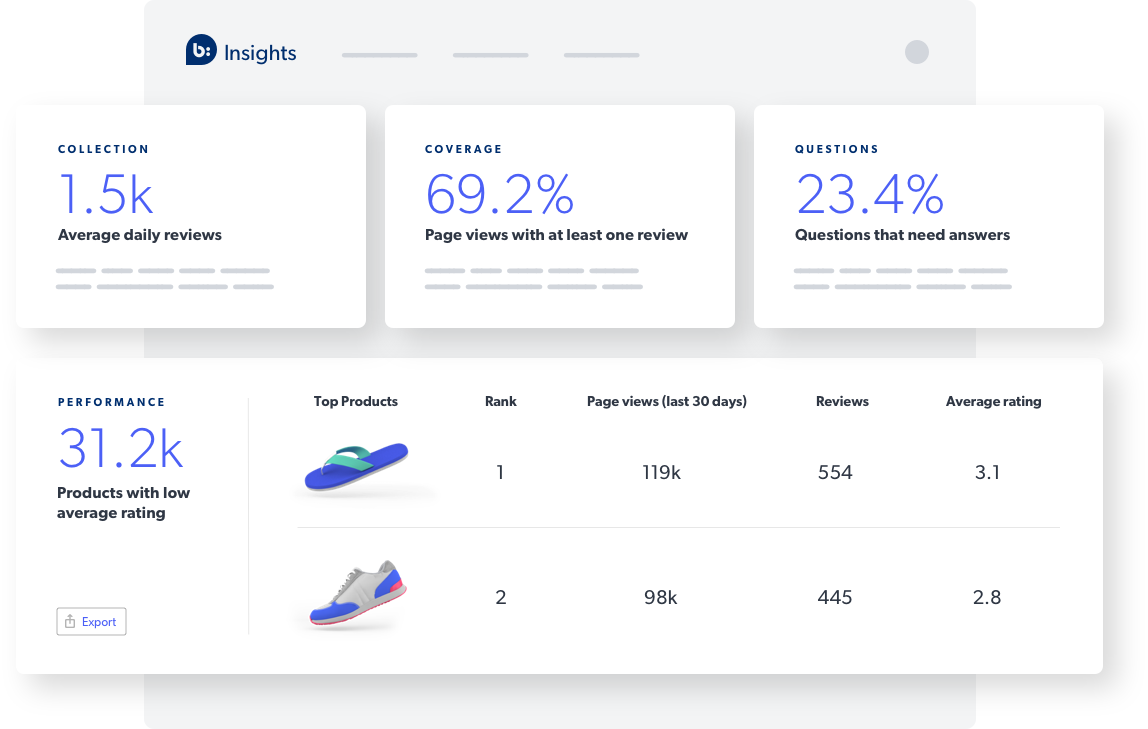 See how you measure up.
With data from the Bazaarvoice Network, we've removed the guesswork. Track performance over time and compare against industry benchmarks and competitors across key metrics, so you can understand and identify your biggest strengths and opportunities.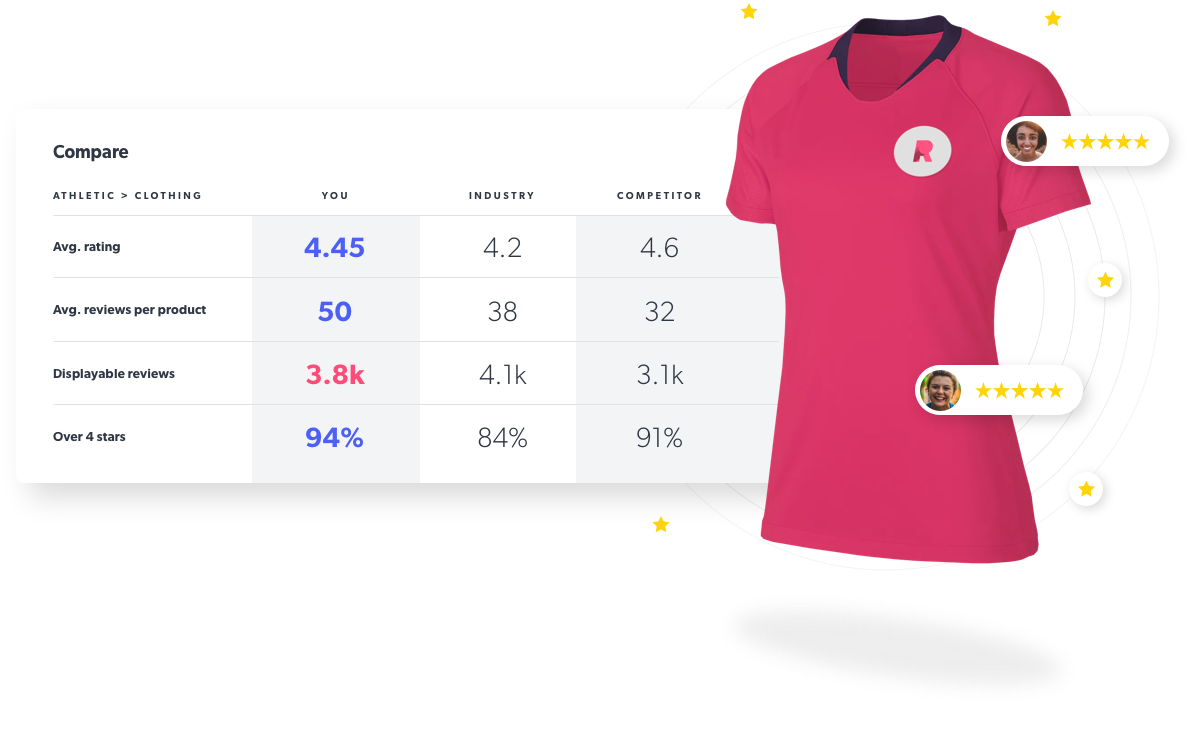 Customer sentiment, understood.
Insights uses machine learning to conduct positive and negative sentiment analysis on product quality, price, shipping, customer service, and other key metrics. Leverage what shoppers love and what needs improvement to inform your product development and marketing strategy.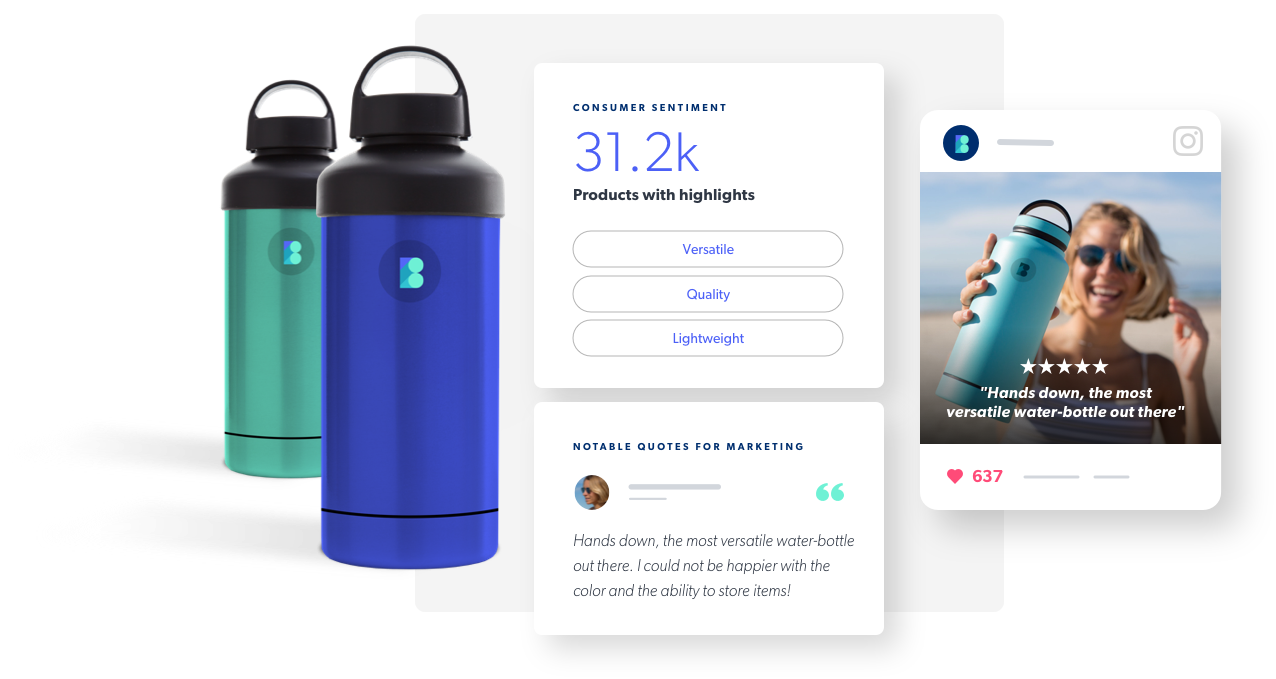 Pivot with confidence —innovate faster.
Go one step further with data to act on. Insights provides recommendations to enhance your post-interaction emails, ramp up review collection, refresh your product page copy, build better products, hone marketing tactics, and more.
21%
Of all website sales were for cosmetics within six months of launch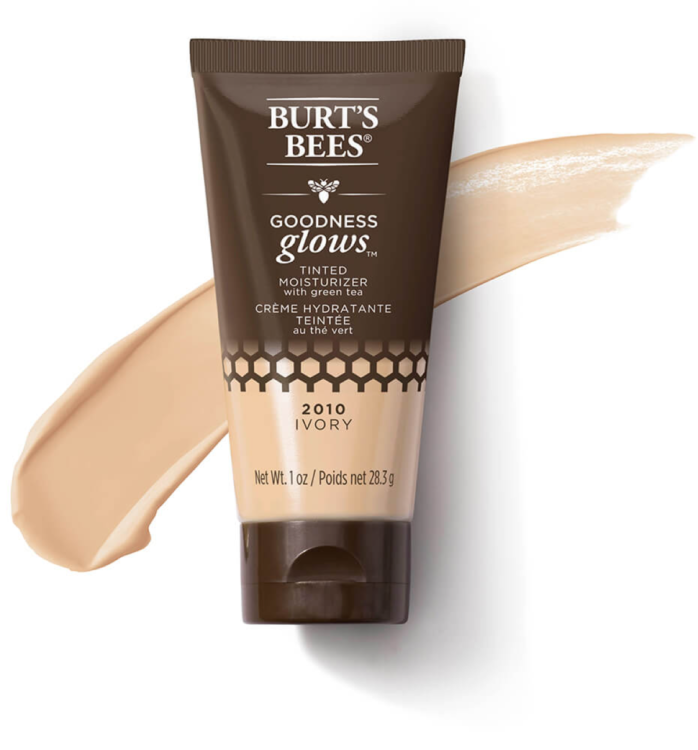 Understanding our customers and their shopping behaviors based on early feedback helped inform changes to burtsbees.com that made it easier for cosmetics customers to find what they were looking for.

Taylor Steele Assistant E-Commerce Manager Read the success story
Network Insights for brands.
Up your game at retail with unprecedented visibility into your retail channel performance powered by machine learning and the actionable insights you need to stand out on an infinite digital shelf.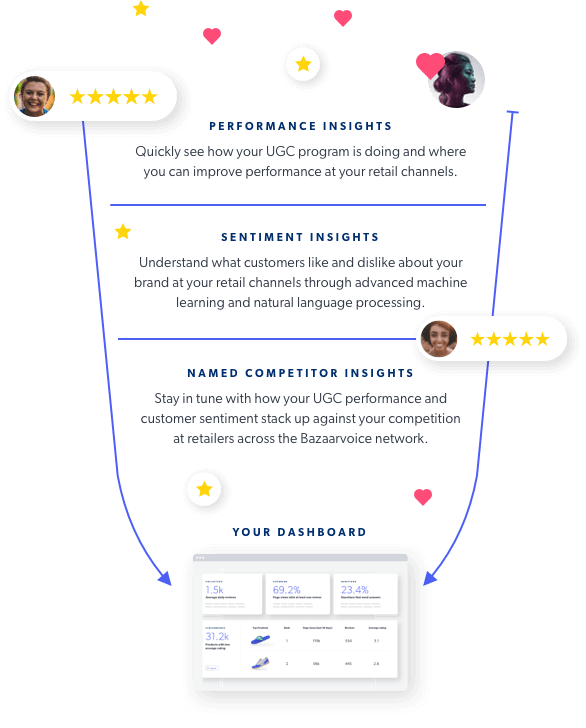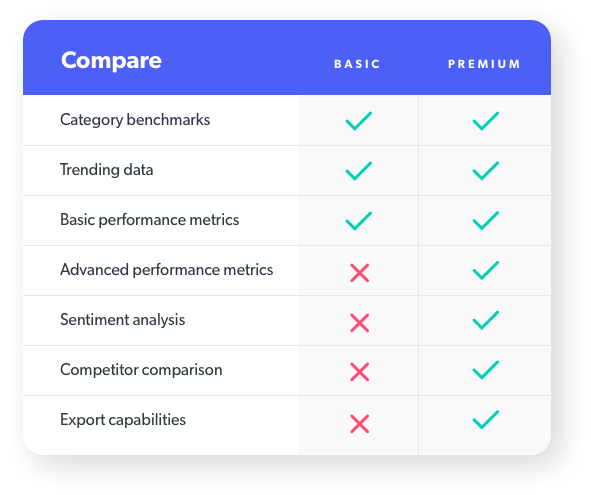 Empower your customers to buy with confidence.