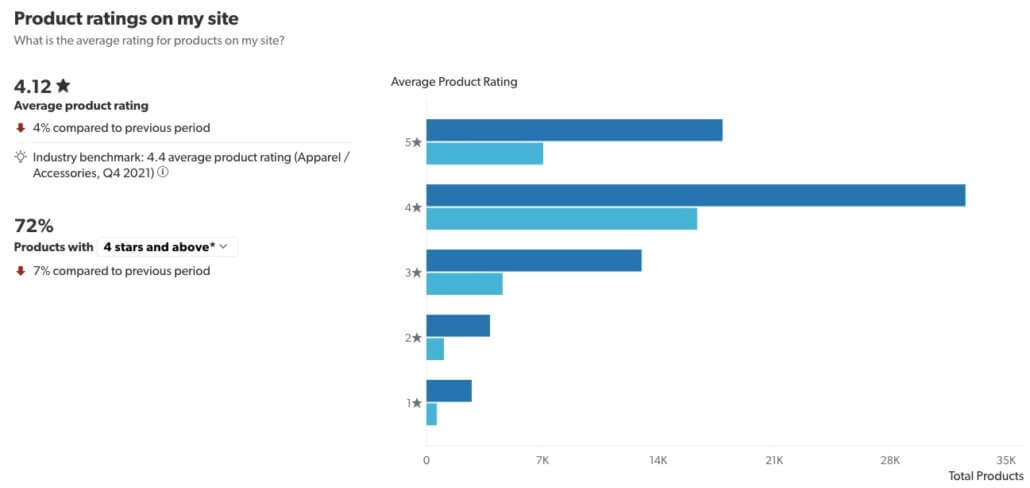 The new Consumer Sentiment Insights dashboard enables you to dive into your product ratings, impact, and top consumer sentiment on your site. We've simplified reporting on the impact of rating to syndication, updated our date filters, and consolidated sentiment stories into a single dashboard to tell a more comprehensive UGC story.  
Use the new Consumer Sentiment Insights dashboard in Insights to understand how to: 
Track the health of your products with average product rating and changes over time 

View how different review sources affect average ratings to assess the efficacy of your syndication and collection programs

Monitor how consumers feel about your products to support SEO or identify issues
Log in to Portal and see what your consumers are saying about your products!