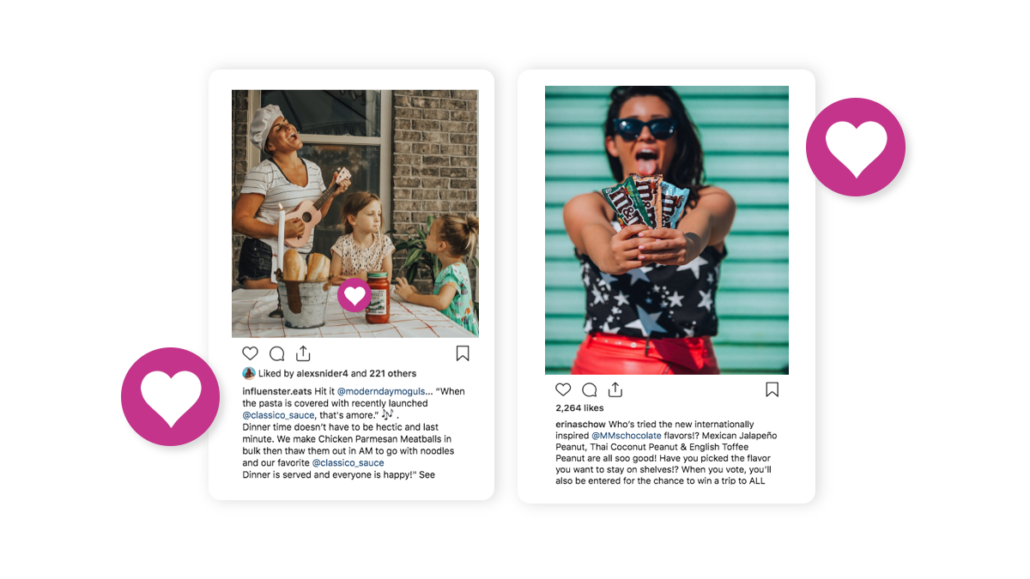 InfluenSTARs and Content Creator programs activate the most influential members in the Influenster community to create custom UGC to ​in order to maximize the reach of your of your UGC programs, sampling campaign, or Digital Activation. Brands can increase positive brand and product sentiment by leveraging influencers that have loyal social followings and can speak authentically about the brand and product.
InfluenSTARs and Content Creators drive high-quality, expert UGC and social buzz to their social channels full of their own dedicated followers. STARs and Content Creators are up to date on product trends, have an ​ engaged community of followers, and have curated feeds featuring tutorials, tips, and tricks that they can gear toward your products.
There are two types of influencers that a brand can leverage:
InfluenSTARs: These are community members with social followings of between 10K-150K followers on Instagram that have popular channels that brands can leverage to reach potential customers.
Content Creators: These are budding influencers with loyal, niche followers who are are handpicked by Influenster and given direction to create high-quality, authentic brand content.
Brands can help guide these influencers to create customized content that is on-brand and authentic to followers​. The campaign is expertly sourced and managed by Influenster​, with reporting and program metrics available post campaign in order quantify the impact of your program.
Once a brand signs on to an InfluenSTARs or Content Creators program, the dedicated support team will use the brand's specified targeting to provide a selection of influencer options for the brand activation. The brand will then rank the influencer in order of who they'd most like to work with, and Influenster will manage the campaign from start to finish, providing final content to the brand for approval before the content goes live.
For more information, reach out to your Bazaarvoice account team.